In his latest track "Jpeg," Torgny Amdam attempts to consolidate a period in his life going from VHS to Myspace; a "cave of forgotten dreams" that he recalls from distant-recent memories in a spoken-word piece. Amdam's voice accents syllables with strong American intonations which glides over a bed of frosty synthetic textures and soft undulating waves of bass.
It's the third of fifteen releases coming from the Norwegian artist and musician. Every second Friday a new track will be released as part of the new project "Bathroom Stall Confessional." "Jpeg" follows the Stooges-like garage rock of "Forzane 1913" and the "dystopian beats" of "Debris" in the first new music from Adman since his 2017 Cut & Run LP. The forthcoming LP (to be released in November) is the most "autobiographical" Amdam has been in his music as a solo artist as he looks back at his time in the nineties, when he lived in L.A , and also the years he was the frontman for the Norwegian hardcore band Amulet.
"I wanted to give every song as much love as possible," says Amdam as he leans back in his studio chair at Notam studios in Sagene. "Jpeg" plays briefly over the speakers and Amdam's lyrics swirl around a brief nostalgic reverie like a word cloud trying to anchor itself on something tangible in an abstract expressionist dream. "Instead of pushing things out of the lyrics," says Amdam about his writing process, "you're pulling things back in."
He calls this new project a "delirious autobiography" as he attempts to reconcile various periods in the course of his life that brought him to this moment in a very personal musical monologue and visual accompaniment. "It's important for an artist to be original and personal," he says in one of the most sincere moments of our interview, between staccato bursts of laughter. "What the world needs now is a lot of sincerity and originality in art. I've asked myself a lot, what does it mean to be an artist, what does it mean to be an artist who's been a vocalist in a rock n roll band for 15 years, what does it mean to be an artist in his forties."
Amdam grapples with these questions over 15 tracks that navigate the extreme borders of contemporary music, from Pop to Rock and Hip Hop to House as he distills all these influences through this latest LP project.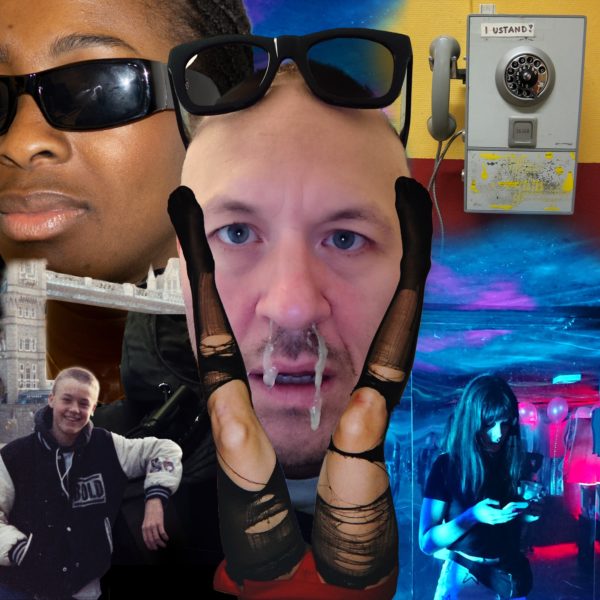 Torgny Amdam has been making or playing music in some form or another since 1993. Coming into his own as an adolescent during a time when punk bands like Minor Threat and Hip Hop acts like Afrika Bambaata started to turn music on its head with a newfound do it yourself vigour. His musical interests were diverse, but he soon found fame and success as the frontman for Amulet. A local band turned international sensation, Amulet put in 15 hardworking years together before disbanding amicably in 2007.
"We felt we had done everything we could," says Amdam of the band's culmination and it wasn't the kind of project that they were able to take into new and uncharted territory. "You can either be David Bowie or you can be The Rolling Stones," and Amulet couldn't be either.
What followed was what Amdam describes as a "musical crisis" where he "had to re-adjust" and change his perspective on his artistic career. In 2010 he went solo with the album "Chameleon Days" and through his new work he was "conscious of not committing to a particular genre" in order to "be completely free as an artist." He took on a "little job" at Ny Musikk Norge and through their contemporary ideology expanded on the punk and hip hop influences that constituted his early musical development and today he has scored films, worked with contemporary innovators like Zweiss and has released 3 LPs as a solo artist to date. "I'm a slut when it comes to genre" says Amdam as he ruptures into a snappy cackle. It's this promiscuous musical tendency that formed the basis for his upcoming "Bathroom Stall Confessional" album. "What's kind of different with this concept is that it's not necessarily mixing up a lot of genres within a song, but rather song for song," he insists, so each musical piece is like its own isolated experience.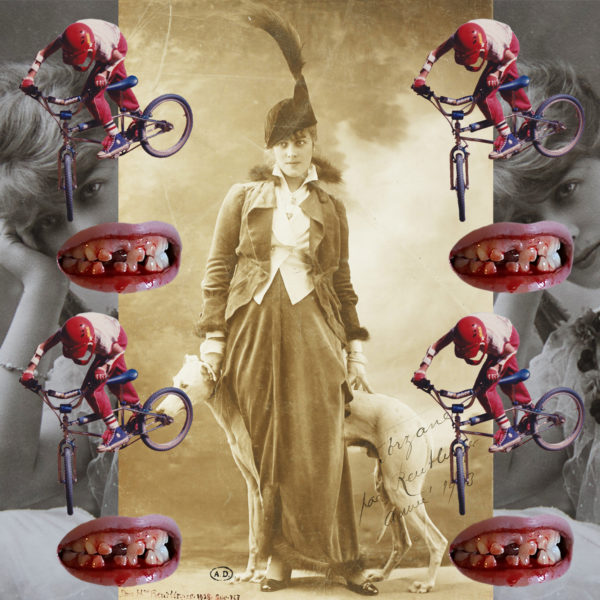 It means that a track like "Jpeg" has very little in common with a track like "Debris" other than the central artistic figure and through that aspect, the bond between these songs are stronger than ever. Amdam dug deep through his personal experiences to arrive at the 15 songs that will eventually make up the LP. Some tracks are also inspired by a period where he was undergoing "psychoanalysis" which in some way influenced the nature of the work. It became "part of the whole project" in his attempt to "let the verbal flow go." There are literal references in a track titled "Psychoanalysis Is A Bitch" and also some subjective associations in the way Amdam strings together his lyrical content like a patient in the doctor's chair, but he stops short of saying mental health is a recurring theme in this music.
"For me it's a verbal project, it's a music project, but it's also a visual project," he says by way of explanation. Every track will have its own visual counterpart with striking collages, intricately designed by Amdam who "wanted to make a very personal and expressive cover for each song." Using his own photo collection and dedicating a lot of his time, he assembles members of his family, friends and some light pornography in  colourful and eye-catching dioramas with a "graffiti style energy" underpinning the pieces.
I wonder if that is some blatant reference to that other aspect of Amdam's identity, the skateboarder. Not directly he suggests with a firm shake of the head. "Skateboarding has influenced my music in terms of my perception of the world," and perhaps there's something in the music and "loving some tactile aggressiveness in the sound," but these are all "subconscious" aspects to making music he submits.
He plays through the rest of the rest of the LP, playing short little clips, often playing a little air guitar, singing or jumping up and down in his chair as he goes from a "big beat" track to a languid piano ballad. There's never one of those dulled silences that creeps into interviews, as he's always quick with a quip or jibe, slapping my knee with a mighty snapping laugh. Is he this excited when he's making music?
"Yeah I get excited, sometimes I get too excited," he says with a knowing smirk. During his days in the band there was hardly ever a moment of repose or "social understanding" for Amdam, and he often found himself working through the music in a kind of "trance." Today he feels much more at ease and while he still gets excited, it's all channeled through the music and he hopes it's something the listener could appreciate too.