Mandagsklubben's crusader Jeff Niels (Niels Theissen) takes his turn at the Jæger mix. The Brokesteady DJ is part of the foundation at Jæger as one of its longest serving residents, and a DJ with an ever-progressive view of the dancefloor while able to submit to its impulses. He's able go from an early evening Deep-House set to a bass-heavy Chicago set without much persuasion and there's always a smile waiting for you on the other side of the booth. A knowledgeable selector with a cool disposition Jeff Niels is the antithesis to the notion of the DJ as the centrepiece. Coming from the unassuming atmospheres of Fisk & Vilt to the heady environment of Jæger, Jeff Niels is able to find that fleeting balance between entertainment, function and appreciation in his sets that usually mark the early part of a Monday evening.
In his Jæger mix opts for mood, with heady pads and an omni-present cloud of texture gathering around low-lying 4-4 kicks, 303 bass-lines and syncopated hi-hats. With tracks by Hodge, Tornado Wallace and Daphni all making an appearance the track listing lends from various different genres and styles, which Jeff Niels manages to tie together through a shared atmosphere. Rather than progressing from one point to the next, this edition of the Jæger mix wallows, appears static in nature even though the club arrangements of the tracks might suggest otherwise. Ending his mix on the  Soulphiction's funky "b3b4urd1", Jeff Niels leaves us on a toe-tapping high-note (pun intended) on this week's edition of the Æmix.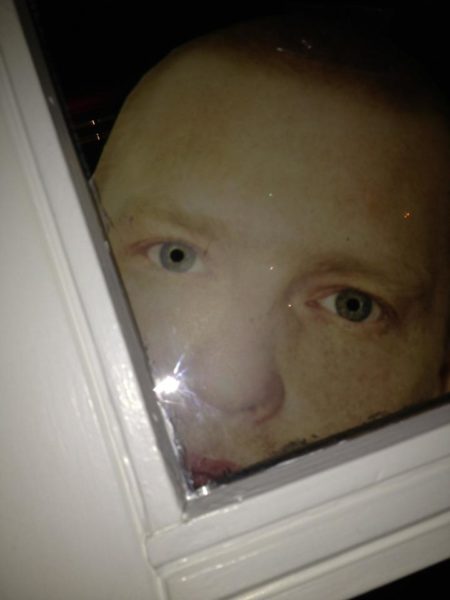 Give us an introduction
Hello, my name is Niels. I play music at Mandagsklubben with my dearest friends Andrè and David. I like it a lot.
What is your earliest memory of a piece of music?
 I have a vivid memory me playing "air drums" to the epic intro on dire straits money for nothing (the 8 min album version). Seeing the Pink Floyd Ummagumma album art in my childhood friend's parent's house, also made a lasting impression on me. I must have been 8-9?
What sound or genre do you feel represents what you try to do through your selections?
 I have a pretty set routine selecting and buying music. Every Monday I look through what has been released that day and buy the tracks that in some way or another resonate with my mood or state of mind thats specific day. I usually end up with 6-8 new new new tracks and they will basically dictate what other music I will play as well. Genre? Anything with drum machine.
What do you consider your role as DJ should be?
I D K ! Moving from Hamar to Oslo eventually led me to the great discovery: a dj is actually a thing that can inhabit different personalities. Going to different clubs, being able to be fed a mix of new weird, exiting, sad, terrible, happy or difficult music was fantastic. I would just like to contribute to facilitate that experience for others.
What was the theme of your mix?
How To Mix Like Jeff Niels.
Which track in your Æmix best represents the theme of your mix and why?
Which track in my Æmix, do YOU think best represents the theme?
That new Hodge track on "Don't hold breath" because it captures the mood that stays consistent throughout your mix…
What do you hope your Æmix relays to the listener?
What's next for you after this mix?
Mandagsklubben!