A mournful piano and 70's moog lead opens this latest Jæger mix from Einar Idsøe Eidvåg. Traveling through the cosmos on the notes of the gliding synthesizer we land on a planet. It's a planet we recognize but not a time. Marimbas sparkle and rumble through a perceivably old and dusty record and the DJ sets the tone for a mix that travels the known musical galaxy with an eclectic selection of records from the four corners of this planet, Earth.
Einar Idsøe Eidvåg has been a devoted subject to the Oslo music scene for some time and from DJing and promoting he's now involved in Blå, Oslo World Music Festival, Music Norway and Revolver and we're pretty sure there are some fingers in other pies too. When he's not working on those projects he's DJing and his dance card is stamped every weekend, where he can go from some main room playing House to a cosy little bar playing anything his imagination can muster.
Here we hear him poised for the bar-hangout and this varied mix recorded from crackling vinyl plays on some nostalgia and exoticism that transcends the context of the club and lands effortlessly on the ear on a Wednesday afternoon.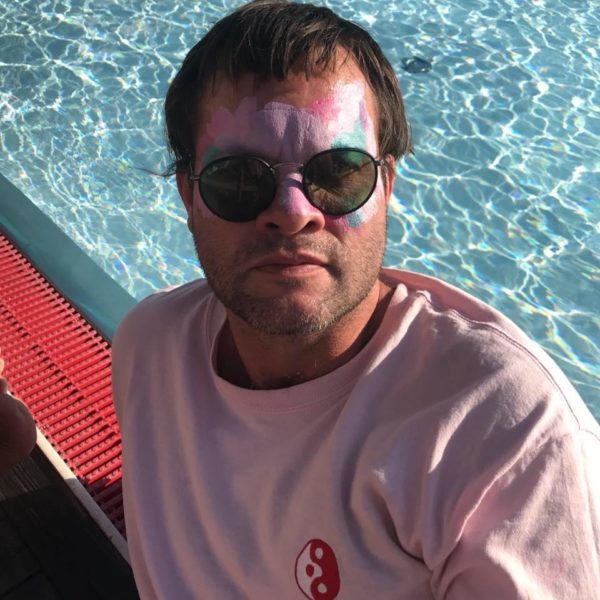 Hello Einar. Welcome to the Jæger mix. Give us an introduction to the mix?
My 1st would be that I have to take better care of my 12"s ; ) 2nd I picked some favourites with a strong ID in themselves, and I think they all got the same nerve – organic, quirky with alot of rhythm and vocal – impossible to mix. I wanted to play tracks that keep on fascinating me and I can play them at a club or home.  
You're involved in a lot of behind the scenes stuff in music here in Oslo. From Blå, Oslo World to Music Norway and booking for Revolver. How did you get into that side of the music world, and how do you think your experiences there has affected you as a DJ?
I have spent so much time on music. You become what you do, so I would say I got in depth knowledge within a lot of genres and expressions + I am getting older – that also helps.
With a finger on the pulse of the latest in music in Oslo, what new artist or piece of music has gotten you excited recently?
Lots of great stuff happening in Norway these days. The self esteem and playfulness is so alive. It is hard to choose, but Fakethias`EP on Ball Em Up and what he does with Softcore untd, Emir and Sushi x Kobe is very promising for this young aspiring talent.
As one of the old guard of Oslo and Norway's music scene, how have you seen it change for the better and what do you think still prohibits its development?
There are less old guards in the old sense, I would say. The guards have become supporters – people share and open up. It also helps that there are now at least six nightclubs that curates club music, so customers are more selective and promoters really have to work hard. Djs also. I think it still is a lack of women and variety at some clubs.
Let's get back to the mix. Is there a track in the mix that ties the rest of the mix together for you?
Hmm. Insanlar – Kine Me. Acid Folk from middle east. Two great remixes out there with Ricardo Villalobos. The one I played is the original.
Since I'll be listening to this mix most likely over a cup of coffee before breakfast. What breakfast would you recommend for listening to this mix?
I recommend – My breakfast is two eggs with habanero sauce and salt + a glass of juice, a double espresso with cold milk.
What will you be doing directly after mix?
Home – too much work to do.