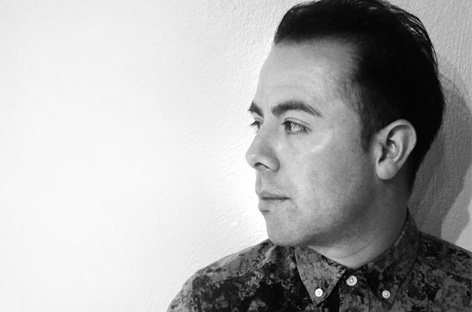 The origins of Techno
In the 1990's a very impressionable pre-adolescent Juan Mendez had his first contact with rave culture and Techno through the LA warehouse party scene. The nascent DJ and producer, that would first breakthrough as Jasper and then later as Silent Servant would get into the burgeoning sound of Techno at these raves through an unlikely route.
His brother, a "new wave kid", exchanged tapes of new music coming in from Europe at the time with a "bunch new wave skateboarder dudes", and introduced Mendez to the likes of The Cure, The Smiths and Echo and the Bunnymen throughout the late 80's and early nineties. Mendez immediately found an affinity with the sound that would lead to bands like My Bloody Valentine.
"We used to go and see a band and then go, 'ok where is the afterhours', let's go find it", he tells us in a distinctive West Coast accent over a slice of pizza. "That time downtown LA was a ghost town and they would have parties everywhere."
Growing up in heart of the nineties, Mendez came of age through on the most exciting times for music and especially electronic music. In Europe the second summer of love had only just happened, bringing Acid House to the world stage and starting a movement in its wake that would eventually lead to Techno. Mendez was particularly susceptible to the sound of Techno, but not immediately. As a budding DJ, making his mark in the Orange County suburbs of LA, playing a mix of "new wave and electro stuff" for critical audiences, his start in music came by way of DJing and he remembers his trial by fire fondly.
"You had to know how to mix otherwise they'd kick you off, because it was all about keeping people dancing." Uncle Jam's Army, and the World Class Wreckin Crew had already established themselves in the underground DJ scene in LA opening up a path to greatness for the likes of Dr Dre and the Arabian Prince, but at the same time in empty warehouses around downtown LA "rave was happening too".
Mendez had cottoned on to the sound at first when an Aphex Twin video appeared amongst the likes of My Bloody Valentine in an alternative music show on MTV called 120 Minutes. "This is weird", he remembers thinking," this is cool" and from Aphex Twin to St Etienne, it opened Mendez up to the world of Acid House. "Then I started getting into that and going to clubs and hearing this sound" and upon making some influential friends in LA he got into the sound of Detroit, in large part due to an R&S compilation called "In Order to Dance 5".
"It had 69 (Carl Craig), Basic Channel and Kenny Larkin. So I was like whoa, what's this. I like this! I started going to more parties with a couple of guys that threw parties. That's where I heard DBX and old Cabinet Records, all the stuff that was on Plus 8-, Submerge- and Telenet distribution. I was like; 'alright, this is awesome.'"
The parties and the record stores were one piece of the puzzle, but possibly the most vital piece of the jigsaw would be the radio. Radio played an important role in the proliferation of that sound the world over and in LA they "had a really good radio station" which brought the sound across the atlantic to the US in what Mendez describes as an "idealisation of Europe".
Freddy K tunes in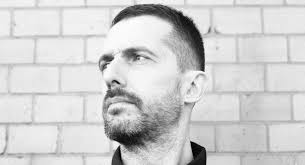 "At that time radio was also really important", says Alessio Armeni stressing Mendez' point. The Italian DJ, aka Freddy K, had been listening intently as Mendez talked about his introduction to Techno, and when it came to radio, it was a chance for him to distill some of his early experiences. Armeni rose to prominence through Italy as a DJ and producer, but ultimately made his mark on the radio in Rome, where he established the show Virus, which ran unopposed for eight years as Italy's leading radio program for electronic music.
Following a similar path to Mendez as a DJ that started out playing private parties and moving into the club, Armeni went on to establish a fundamental career as a DJ; a facilitator for the scene and the music; a label manager; and head of KEY vinyl records.  
He's been living in Berlin for the past five years today, but his Italian accent is still prominent. He converses with Mendez in an easy, relaxed manner like they've been friends for years. The two have played together a few times since Armeni's return to to the DJ circuit and effortlessly slip into a congenial report with each other. The Italian DJ is about a head taller than Mendez and a little older at 47, but his athletic physique belies his age, the result of being a competition swimmer in in his youth.
"I was a swimmer so I didn't have so much time to go to parties, but then I had the radio." Like Mendez MTV too "was so important at that time" and again like Mendez, Armeni's induction into the world of electronic music would come through other avenues, from Rock to Hip Hop and "from kraftwerk to shitty pop".
The radio and MTV might have been his introduction to electronic music but it would the record store that would cultivate it, and one record store in particular played a pivotal role in his musical education. It was called Remix and it was "this small shop in the centre of Rome" which was only about "twenty square meters and super loud". Armeni would eventually become one of the proprietors of the shop later on, but back at the genesis of  Acid House he "used get the flyers for raves there" and there he would come into contact with DJs like Lory D, Leo Anibaldi and Marco Passarini , seminal characters in Italy's electronic music history today.
The "first acid house" record Armeni bought he bought from there; "a picture disc with a smile on it, and it was called Acid Party (sic) Fever", he remembers with a smiling gesture. The radio and the record store would lead to the first Underground Resistance record in Armeni's collection, and eventually Techno would dominate his tatses.
"It was exactly the definition of a movement", he explains. "You listened to the radio, you know where you have to go to buy (the records), you know where you have to go to dance, you know what you have to wear if want to be part of a group. I was victim of this… in a good way."
But what was it that ultimately drew both these DJs from disparate corners of the world to Techno?
Alessio Armeni: "Techno was new, the first Underground Resistance was incredible. It was energetic for me like punk and heavy metal, but different."
Juan Mendez: "I enjoyed the whole escapism part. Growing up in a Orange County suburb, you want to be other places and this is a way to be other places without having to travel."
The nineties was a very fertile time for Armeni and Mendez, and both had risen to prominence through the scenes in their respective hometowns: Armeni established Virus radio in Rome, becoming one of the most ardent supporters of the genre and a seminal DJ in the scene; while Mendez, coming through in the warehouse rave scene in LA, adopted his first production alias Jasper.
Taking his rightful place amongst the likes of Lory D, Anebaldi, and Passarani in Italy, Armeni became an "activist" for Techno in Italy. He became a partner at Remix as well as starting his own record store and took on the role of facilitator as label owner of KEY_Vinyl. He also released music throughout the nineties mostly on ACV and KEY with his only LP, Rage of Age being lauded as "the Old Sound of Rome today" by critics.
"Doing the minimal thing", Mendez and musical cohorts Marcus Miller, Steve Tang and Kit Clayton started Cytrax in the same year as Richie Hawtin's M_nus, propelling the sound of minimal Techno into the electronic music mainstream.
Both Mendez and Armeni would enjoy careers through one of the most prolific eras of electronic music at this point, with their individual profiles ballooning with the popularity of electronic club music. But then as the new millenium started coming of age, the bubble would burst and both Armeni and Mendez would retreat from the limelight as the music and the landscape became unrecognisable to them.
The end of an era
"Everything became hype and fashion" says Armeni. At the time when digital music arrived it marked the end for a vinyl enthusiasts like Armeni. He became disenchanted by it all. "You (didn't) have these beautiful things to transmit your tastes (anymore)". That made Armeni "lose enthusiasm" for the cause he had endorsed so passionately throughout the nineties.
Suddenly he was finding himself standing in a record store for twelve hours a day only to have people come in and say "I have that on digital already". He stopped playing in Rome and only played around Tuscany and Florence and eventually came to the realisation: " I have a lot of experience, I should do something with my experience, I can't die in a record shop." He completely stopped DJing and shortly after would channel that experience in the label management business K1971, retreating out of the public eye completely and hanging up his headphones… but not forever.
"I had a similar experience" says Mendez, listening to Armeni's story. Cytrax was doing well and Jasper had found an audience beyond his hometown, but as the new millennium creeped further in and digital music embedded itself as the de-facto format for DJs, Mendez too would feel the pinch as Techno's expansive vision narrowed to a pinhole.
"It was that era all the distribution companies started filing bankruptcy" and as Mendez' own label started to "nose-dive" he thought to himself "I'm done with Techno for a while". "Funnily for me I was in some legal trouble so I couldn't leave the states. Everything kind of died and I couldn't go anywhere."
Marcus Miller moved to New York during that time, and Mendez would visit his old label mate, the two frequenting various basement parties around the city where albels like DFA were staking their claim. Through these bunker jaunts in New York Mendez would hear "proper post-punk" for the first time. "When I heard that for the first time, I was like this is awesome and that's when I started buying all that stuff." He brought it all to LA, and while "everyone endured the wave the shittiness" currently consuming Techno, he applied his skills as a DJ to this style of music. "We were playing old records like fad gadget and DAF mixed with House of the Jealous lovers."
But what had happened to Techno?
M: "There was this weird moment, that if you played at Robert Johnson for instance, you couldn't play hard Techno there, unless you played in the basement club, and that was considered trashy music, like Trance."
A: "It was a moment that was very sad for Techno."
M: "There wasn't as much diversity. I try to be very careful with that (today). I don't just play EBM or Techno. What happened at that time with 90's Techno, I don't want that to happen again. I think we can re-contextualise everything that went wrong and show it in a different way."
A new dawn of popularity
In direct response to this lack of diversity, came a new musical direction for Juan Mendez. Friend and contemporary Karl O'Oconnor (British Murder Boys and Regis) had visited Mendez on occasion in LA only to hear records he hadn't heard for over twenty years being played in the context of a DJ set. Both O'Connor and Mendez "saw the arc and then the crash" happen in Techno and the pair pivoted around the current state of Techno to establish Sandwell District.
Sandwell District was a collective, an artistic group, and a label made up of David Sumner, Juan Mendez, Karl O'Connor and Peter Sutton, amongst others; channelling some of that post-punk spirit and attitude into Techno. Mendez would install his Silent Servant alias into this paradigm too, bringing a little something of that diversity he talked about into the Techno genre again with music that drifted between EBM, House, Acid and Synth wave.
Around the same time in Rome, Armeni was getting increasingly disillusioned with the Techno scene. "Where I was, the environment was negative", he explains. The problem for Armeni was that "Rome was always one step ahead, but it didn't have the organisation of Germany." There were (and still is)"a lot of good artists" in Rome but "there (was) no scene". When he talked about music in Rome people didn't  "understand" him. He thought to himself "I'm not crazy so why should I be in Rome." A move to Berlin beckoned and there Armeni would find the "enthusiasm for playing again". He picked up his headphones again, and a residency at ://about blank's defunkt gay night Homopatik followed.
It was a time of increased popularity for Techno, which in fact continues to grow today, and saw Mendez' Silent Servant alias rise to prominence too. He and Karl had gone from Sandwell District to Jealous God throughout this era with James Ruskin in tow, and Mendez rose to underground fame during this period as Techno stepped out from the basement into the light, through superstar DJs like Ben Klock and Marcel Dettmann.
Today Mendez spends three weeks at a time in Europe, playing some of the most renowned clubbing institutions on the continent and back home. Armeni's appearances have also increased as he came back to form and his closing sets at Berghain have become something of a legend, but "it's not that it (the environment) is better" compared to the height of the genre's popularity in the nineties. In fact this newfound popularity where everybody has Techno on the tip of their tongue comes with a stern warning from the veteran.
A: "It's great, but it's missing the input from somebody that has the knowledge about this. It's a free interpretation. Underground Resistance is not just the Carhartt jacket you're wearing, there's a concept behind it. We grew up with the radio show with somebody with the knowledge to explain what this is and somebody that would filter what you are listening to. That could also be (detrimental), but if you have somebody with the knowledge in the end you have one culture.  Today if you go on to You Tube and type in Techno it could be so random. You have the wrong culture."
J: "We're still in a middle ground phase and we still haven't seen the full extent of what it's like to know everything. There is a beauty to it sometimes when people can come into something without knowing context and be able to contextualise in their own way. We had the nineties and the nineties were weird for a lot of things, and now we're coming out of that and you can cherry pick the best of the nineties and you can re-contextualise them. I'll meet these kids and they'll know Regis, but it will be mixed up with all this other stuff, and that could be good… but I still haven't seen it happen."
The future of Techno
Armeni and Mendez' combined experience stretches the entire history of Techno so far and although they might have approached it from different regions with different results they speak one language. Armeni will often return to the point of culture while he talks, and he is very critical of the effect of  social media and the "superstar DJ" on this culture, where hype and popularity can be bought and proliferated enmasse without even reaching a club dance floor. "If you have a club with good resident DJ, that is culture" he drives home, "not what is written in the magazine" or appears online on your social media feed. This is the essential crux of what's "missing from the nineties" for Armeni; the vital piece of the puzzle in a social construct of the club environment that motivates a movement.
Armeni is still a "simple DJ" he considers, "the typical example of a consumer of music that became a DJ" and in that he and Mendez share the same mind. "I owe a lot to Kit Clayton and Karl (O'Connor). If it wasn't for them I could never have understood who I am." Mendez "enjoys" doing his radio show, Optimistic Decay on NTS at the moment because he "can do old stuff and new stuff, and it always ends in Techno in some way." Techno not as a singular thread concentrated down to one sound, but rather the vast expanse of the genre leading up to this point today. "If somebody can hear a Waveform Transmission record played way slower, with a new pinkman record there's some connection between the new and the old, and they can keep it going."
A: "If you give something, people are open. If you have a point of view, they feel it."
J: "At the end of the day my ideal endpoint would be to end up somewhere between Andrew Weatherall and John Peel, because for me those are two of the most important people to this whole thing. John Peel could do a Peel session for the Smiths and then do a Peel session for Regis; that happened, that's in the history books."
Mendez always carries a few seminal older tracks on USB drive, something he can pitch way down through the modern technology of a CDJ to find some even ground with contemporary electronic music he and Armeni still acquires on vinyl. Armeni carries two bags of records with him everywhere he plays, and it's mostly comprised of new releases. Mendez never gets "tired of hearing a new record", but will always find something new in the old record too. In a recent studio session with Mannequin records' boss Alessandro Adriani he heard Leo Anibaldi's Muta for the first time; a record Armeni knows all to well as he jumps on the title of the record before Mendez can recall it. "It was kind of a brain dance record", says Mendez with relish, "it was so sick".
It is a moment like that that keeps the passion alive for DJs like Mendez and Armeni and even if they might lose some enthusiasm for the genre occasionally, it's always there and it's something they'll continually return to, regardless.
Finally when we run out of time and I have one question left to ask, there's only one question that remains. What keeps them going, why do they continue to cart records around for the pleasure of other people in the context of a club? The response comes in unison; "the music".
*Freddy K and Silent Servant played the Triangle Showcase, which returns to Jæger on the 14th of September.
*Regis plays our basement on the 4th of August for a Downwards showcase.