Steve Bug has been an ardent club goer since 1987, a time when the DJ was still a faceless facilitator for audiences that came with one purpose in mind… dancing. "One of the clubs that I went to a lot in the past was a club in Hamburg where the DJ was playing behind a dark blue coloured glass, so you only saw the silhouette of the DJ." Various videos from that time show DJ's usually obscured from the audience, with immense crowds moving as one to the anonymous selector. Steve might not have featured in those early videos, but he can definitely feel some affinity with that time, being raised on that same idealistic approach to the DJ and the music. "To me this music was always a bit more about being on the dance floor and enjoying it for yourself – kind of a spiritual thing getting lost into the music and getting rid of the tension of the week." It came at a time when "House music was brand new in Germany" and incorporated everything from Hi NRG, Chicago House, to Germany's own body music from the likes of Front 242. "But it was the same speed and it was the first time I heard a DJ mix non-stop music, which got me hooked", reminisces Steve. It was around this time that he would start buying House records, mainly early House compilations and a seed was planted, which came to bear fruit in 1991, when he adopted the moniker Steve Bug and took off on a DJ career that spans 25 years today, including a string of renowned mixes, remixes, tracks and labels, all of which has played seminal role in the development of underground club music. But I didn't ring Steve up to talk about his biography or his fame, but rather about how he has maintained the integrity of that kid who "always loved dancing" through his work as a DJ, producer and label boss, and keeps the spirit of underground music alive through everything he approaches, through all the success he's experienced.
For Steve music and DJing was never about the individual, but always the shared experience. Even trivial matters like who produced the tracks from those House compilations never overshadowed the appeal of the dance floor and the music. "I didn't really care about the artist behind it, I just really cared about the music. I had no idea who was producing these records I just loved the music." Steve would go to his favourite Hamburg club not for the DJ or the faint prospect of hearing a particular song he liked, but for the encounter and spending his entire night on the dance floor with this new, uninterrupted music. "That brought me back and it was more about the club itself and not the event. Later you found out about the DJ, but it wasn't that important. The emphasis was on having an interaction with other people on the dance floor. The point was getting into the music, instead of looking at the DJ." Later, during a time Steve would establish himself as a DJ that focus shifted with the rise of the superstar DJ, an attitude Steve never could quite understand. "Some people expect you to entertain them from up there. If people enjoy it there's definitely a market for it, but it's just not what I like, or do." During the nineties, that trend even started infecting the underground scene, with some DJs adopting the hype-like mentality of commercial music in their pursuit of their own commercial success, and although Steve's own popularity would grow at the time, he remained grounded, going deeper into the music as his career continued to develop. Steve's own productions at the time would find acclaim for it's melodic Techno, built on it's simplest components, and tracks like "Mein Bug" and "Volksmusic" found some critical acclaim in the media and amongst his peers. But unlike his fame-hungry contemporaries, Steve rather preferred the infamy of the underground, using aliases like Traffic Signs to release music in an effort to avoid popularity in favour of sustenance and the appreciation from "the people that really understand the music." How does he maintain that integrity? "It's just my taste of music and being scared of becoming too popular. I always knew if you want to attract more people you would have to compromise."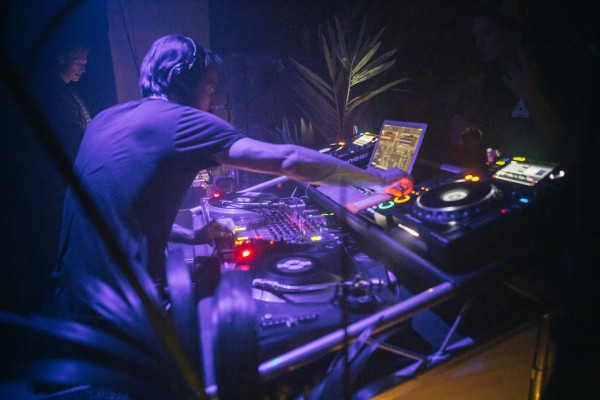 His years of experience as a DJ coming up through the ranks while keeping true to his altruist underground roots, has applied Steve with the type of knowledge of a dance floor that escapes many new DJs coming through onto the scene and when he talks to new artists and DJs alike, he likes to offer some words of advice. " If you don't have the time as an artist to develop your own sound, and play smaller places before you get thrown into bigger rooms, it's going to be very difficult for you. It's always easy to go for the functional tracks that are big at the moment, but that has never been my point." Steve says that for him it's always been about making the tracks work both on smaller dance floors and bigger rooms with the audience the common denominator between you, the music, the sound system and the club. "It's part of the job to connect to people and always bring the music personal to you." Steve should know all about the tracks that breach that personal connection between you and an informed audience, since he's produced a fair few of them over the years. Tracks like "Wet" and "Loverboy" have found are classic dance floor cuts in their own right and it's exactly because they remain true to the artist, becoming an inseparable extension of his personality through sound. Steve's labels Pokerflat, Audiomatique Recordings, B Series, Dessous Recordings and Traffic Signs all form part of his personal investment in the music, providing a platform for his own music and the artists that appeals to his musical sensibilities. Pokerflat recordings was the catalyst to it all in the late nineties giving acts like Trentmøller and Märtini Brös many of their first hits with a sound that's built on Steve's own approach. Beautiful harmonies and sparse atmospheric percussion would always be at the centre of what Steve looked for in music, both his own music and that of others. It's a sound that would make his parent label Pokerflat instantly recognisable, but it's also something you can hear come through on his Deep House label Dessous and even his work as Traffic Signs. It's a sound that became so familiar and unique at the time that the media stuck it in the minimal corner alongside the likes of Robert Hood, a label Steve has never been to eager about personally. "I don't consider any of our stuff that minimal. Labelling music to me was always a bit stupid, because people jump on the bandwagon and they only listen to one type of music." This attitude has its roots in Steve's own pursuit for new music as a DJ and the German prefers to find his music organically, avoiding "weird labels", that deter him from finding new, interesting artists when he himself is digging for music. "Digging music is what I find a lot of DJs don't do anymore. You have to ask yourself is there something else out there that I need to find. That may be my connection to the underground, because I'm always looking deeper into it, and I'm always trying to find these tracks that nobody else knows about." In this quest for new music, Steve Bug refrains from doing more than two gigs a week, spending his time rather getting his fingers dusty looking for the latest and newest in electronic music so when a Steve Bug show does come to town, it's always something special and unique. "I'm always trying to find what else is happening other than the thing right in front of my face."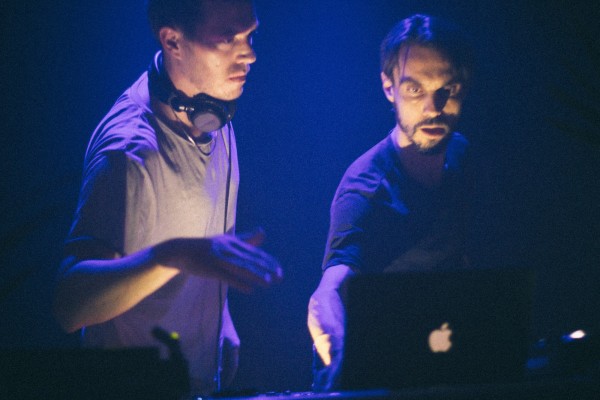 Steve is certainly not a DJ and a producer that takes things at face value, and that is part of the reason he also produces under various aliases. A ne allias will go a long way in helping the music's audience get over the personality behind music. He's always looking for that "fresh vibe and fresh energy" in the music he plays and produces. When I called him up he was actually taking a little break from playing to make some new music and although nothing has quite come out of it yet, he intends to apply that uncompromising search for something new and fresh even to his own music, swapping out some gear in his studio and finding new evocative melodies which to develop. "Doing another" Loverbo"y track would be awesome, but it just doesn't work like that. It's more about what's touching me and I can't think of what other people want. The longer I'm in the business, the more I write what really comes out of me." He prefers to start everything with a simple piano sound, finding a melody and harmony that works for him personally before expounding on it with a beat, while avoiding the familiar throughout. He uses "Wet" as an example of how he rarely looks back nostalgically in the hope of recreating a moment like that. "I don't feel like I ever want to do something similar. These moments may come back, but I can't reproduce them, because they are just not there. Never rest on the work you've done and try to recreate it. Always try to move forward and try and do something else." Even so Steve Bug's music never conforms to trend, and his unique signature has remained the constant stamp in his work since the nineties. Once again everything points to the personality behind the music and personal investment Steve has in music from production all the way through to reception, and playing these tracks out in his DJ sets. It will be the third time he's joined Det Gode Selskab for an event in Oslo, and he remembers the previous occasions as "super special. I always had a good time and I'm looking forward to coming back."
I ask him if he's found anything special while digging recently that he might look forward to bringing with him, but he says he's had something of dry spell recently with very little piquing his interest at his local record shop. With that kind of investment in looking for music, we can assume that Steve will once again bring the uncompromising attitude we've come to expect from the DJ and producer to Jæger. We round off the conversation talking about Steve's latest venture into the world of Mescal production, and I realise we've hardly talked about music at all. Our conversation has revolved around the world of the DJ and bridging that gap between people through music, uncompromising music that's an extension of the artist, but while we've done that a clear image has started to form in my head, and without referencing a single piece of music, I know exactly what Steve Bug's set will sound like in a few weeks time.