The Kala Festival has transformed a little Albanian enclave in the Adriatic sea into a musical eden for a weekend in summer. The stunning location and sincere and considered booking strategy makes this little boutique festival in Dhërmi a musical retreat in all sense of the phrase. It's a musical festival, but it's also a vacation with a breathtaking setting and all the amenities of holiday rather than the arduous toil of your average festival.
Now in its second year Kala has established itself as one of the most exciting new developments on the festival circuit with a distinct approach to booking that stands apart from the rest with one of the most eye-watering lineups of the season, curated around the setting. Hunnee, Midland, Theo Parrish, Honey Dijon and Derrick May are some of the headliners for the festival, and with the likes of Brian not Brian, Jayda G and Fatima completing the lineup, and collaborators like Phonica and secretsundaze on the bill, there's a dominant Balearic and House mood that looks set to prevail at Kala this year.
In 2019 Jaeger will collaborate with the festival for the first time and have occupied the Splendor stage for a day with Prins Thomas, Øyvind Morken, Bjørn Torske and Olanskii providing DJ sets well into the depths of the night. But before we do that AKA Juan & Ollie Shapiro will be joining us at Jaeger to bring a bit of the Kala life to our backyard. Armed with some 7" records and some 1" usb sticks, they have the floor for the evening to disseminate the sound of the Kala festival through their back to back set.  
AKA Juan and Ollie Shapiro are both intrinsic fixtures in the London DJ circuit. Coming from two distinct corners of the scene, they find a common ground in the booth, perpetuated through and influenced by the music profile of the Kala festival. With everything from Drum n Bass to Balearic influencing their selections, they are not constrained by fixed genres or styles in their sound. But besides that we know very little of AKA Juan & Ollie Shaprio and the origins of Kala festival, so we popped them an email to find out more ahead of their visit.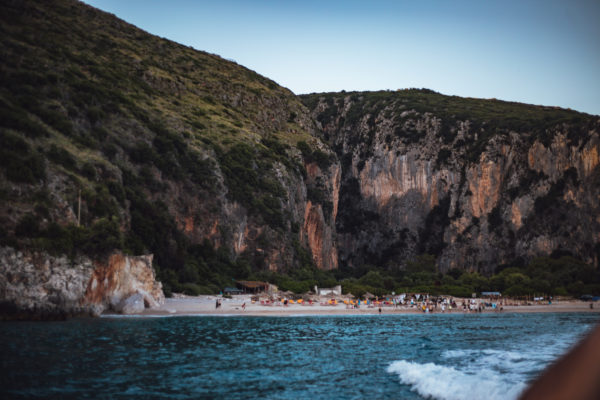 Hello Juan and Ollie, and thanks so much for taking the time to answer a few questions for us. Let's start with you. Can you tell us a bit about your own history with electronic music and DJing?
Juan: I had just finished music school when I first saw a video of A-Trak cuttin' and scratching at the DMC world championship, think it was 2003 or 2004. I was fascinated by the way he was creating something completely new with just two turntables and a mixer. Sold my all my snowboard equipment to get my first pair of decks shortly after and locked myself up until I was able to scratch. My neighbours loved it :)
Ollie: I grew up in Bristol where it was kind of impossible to escape rave music, especially at that time. My first experiences were of Jungle and D&B, and it absolutely blew me away – hundreds of people losing their mind to music all at the same time – and very shortly I'd gotten some cheapo Stanton decks and was copying Andy C double-drops to imagined crowds of thousands in my parent's house. I still have all those records somewhere…
How did you guys meet and what cemented your musical relationship?
Juan: We met through work actually. We both were part of the team that developed the concept of Kala. We are a small team based in London, shouts to the rest of the team, they are amazing!
Where do your musical tastes intersect?
Juan: I think Kala illustrates this quite accurately. We come from different backgrounds and both have quite a broad taste but there is a common thread that connects soul, disco, house and techno and that's where we find common ground.
Ollie: Yep. Funnily enough we worked together for about 6 months before DJing together at all – and we kind of threw ourselves into that with closing Kala last year (which we're doing again this year) – but we'd spent so much time discussing music that we knew we'd gel.
You have both been fixtures in London for some time. Who and what are some of your musical affiliations in the scene there?
Juan: I worked at Phonica Records for quite a few years which really made an impact on my music taste. Not only because I got exposed to a wild range of genres but also because I got to hang out with really knowledgeable people and all sorts of record nerds. We held residencies all over the city which normally means playing all night long sets and being able to play all sorts of music and take journeys through genres. I'm looking forward to playing all night at Jaeger this Saturday!
Ollie: I help run a charity party called Family Tree, which is very much centred around a big group of friends. I also regularly play all night in a club in Hackney called – seriously – Oslo. Also a quick shout out to some of the great London party-throwers who have had us play recently – Secretsundaze, World Unknown, Feelings and the rest!
Tell us a bit about the origins of the Kala festival.
Juan: One of the founders visited Dhërmi while on holiday and immediately saw the potential of the location. Launching a new festival in a previously unused location is not an easy task, it took over 4 years of preparation to bring it to life but we have an incredible team and couldn't be happier with how things went last summer. This year is looking even better!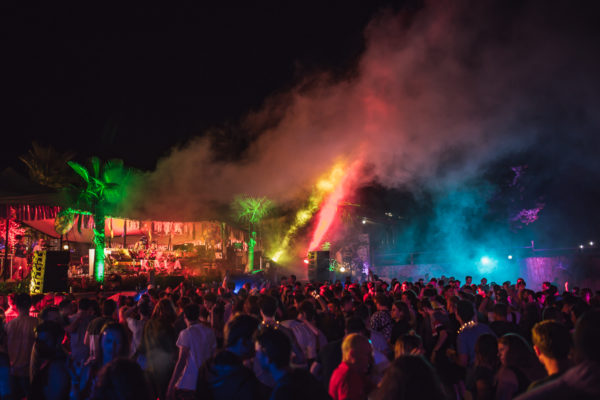 It's in its second year. What did you take away from the first year and what has been the crucial ideology behind the festival since it's started?
Juan: From the beginning, we wanted to offer a different kind of festival experience. Kala dares to blur the lines between holiday and music festival. It offers a week of thoughtfully curated music, paradisiacal beaches, holiday and wellness activities and the opportunity to travel to an unknown destination – Albania is the last short-haul European sunspot that hasn't been flooded by mass tourism.
We also put great effort in the programming. You can spend the day relaxing at one of the amazing beaches, go snorkeling or take a boat to Gjipe – a beach forest sitting at the end of a natural canyon where the likes of Jamie Tiller and John Gómez play during the weekend. At night, headline DJs play extended 5h sets, which means there is time to check other stages and acts without missing out. It's a more relaxed festival experience than having to plan your day and night in order to see everyone you bought the ticket for.
How does the booking strategy reflect this?
Ollie: Every single DJ we have at Kala is someone I'd trust with an all-night set at a club. I think that's a big test for me – are they just a producer who's had a few big tunes? If so, that's not really our vibe. If they're the sort of DJ who can hold it down on many different types of dancefloors at many different times of day or night, then they're much more likely to fit in at Kala.
With the bookings for 2019 there seems to be a specific kind of sound/mood to your choices. Is there usually a theme for your choices of acts/DJs and what influenced your decisions for this year?
Ollie: Haha – the theme is 'really, really good'. I have a huge longlist of DJs and live acts that have blown me away in some way or another. Then we look at the programming plan across the week, and find DJs from that list who fit every slot – who do we want to play this sunrise slot? Who do we want to knock it out of the park at peak time at Empire? There's SO many fantastic DJs around at the moment that it's incredibly exciting (and hard!) planning it all out.
How much does the setting play a role in the sound of the festival?
Ollie: A huge role. It's such an incredible place that the sound and the setting are totally intrinsic. You can feel that while you're there, too; the sense of freedom people feel while there extends into the way they interact with the music. It becomes very open-minded and DJs can really tap into that.
Why did you decide on Albania for the location?
Ollie: The founder Juan mentioned above who went to Dhermi on holiday has a Kosovan partner; they took them there, and that was that. The enthusiasm and hospitality we encountered from the Albanians during the planning just cemented it.
What is the local scene like in Albania for DJs and House music, and how does that factor into the festival?
Ollie: Tirana has some maaad warehouse parties, and some wicked local selectors – we have a bunch coming down to play!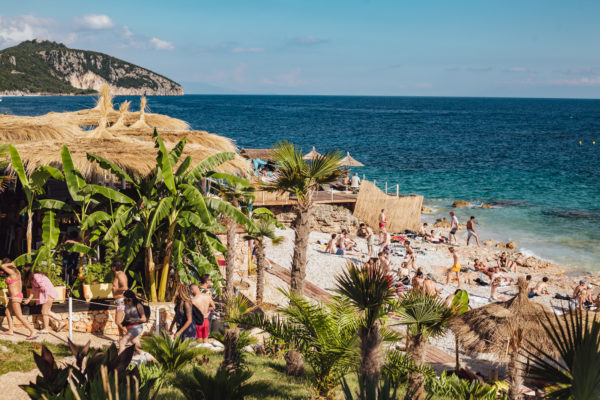 Jaeger will also be hosting a stage at Kala this year alongside Secretsundaze, Phonica Records, Stamp The Wax, Feelings and World Unknown. What's the nature of these collaborations and what should we expect in our first year?
Ollie: It's really just a case of (in some sense) like-minded musical souls who we get excited about the prospect of letting them do their thing. There's a lot of parallels in ethos between Jaeger and Kala, and not just in the bookings. Plus, giving a night under the stars on the beach to Prins Thomas, Oyvind Morken, Bjorn Torske and Olanskii is just…how could it be anything other than brilliant?
You'll be bringing the Kala spirit of the festival over to Oslo this weekend. If you had to sum that up in one track, what would it be?
Juan: It's hard to boil it down to only one track but I'm looking forward to dropping this Zazou Biyake Afro-acid mix. https://youtu.be/gkU4hbN7t6I
Ollie: Oooof that's tough! Gonna go with Juan's cop-out too and say this is quite a Kala track by Tony Esposito that I'm looking forward to pumping out at Jaeger: https://youtu.be/Awp-O9rtGgI
You're playing to our backyard all night long. How do you imagine your set going on the night?
Juan: Probably start with some 7 inches, rare groove and balearic disco then move on to housier territories, italo, cosmic disco and let's see where we end up!
Ollie: Sounds about right. I'm bringing a USB stick rather than vinyl though, so my 7 inches will be more like 1 inches…
Thank you Juan and Ollie. That's all the questions I have. Do you have anything to add?
Thanks for having us! We are really looking forward to play at the club!