*Photo by Daria Chesnokova
Basketball House is the obscure musical phenomenon from a pair of Norwegian super-producers and avid basketball fans. As far as we know Double Dancer and DJ Dog are the only artists currently indulging the genre through their label, and the exclusive vehicle for the sounds of basketball House, Rebound Lounge.   
Over three releases, about one for every year of the label's existence, Rebound Lounge have been channeling the sounds of Double Dancer and DJ Dog's collaborative efforts onto the dance floor through records that flit between House music's bouncing grooves and the frosty electronics of Norwegian Disco. 
Adopting the pseudonyms Double Dancer and DJ Dog, Eirik Fagertun and Peter/DJ Fett Burger respectively have developed a style of House music together with a focus on the dancefloor imbued with the physicality and repetition of sport. Sparkling melodies, strenuous acid workouts and marshalled beats have so far been distilled down into fifteen tracks covering three releases that sound very different than either artist's solo efforts. 
Their latest release, Rebound Lounge 3 bristles with the same airy melodies as their previous records together as grooves carve out deep trenches on the lower frequencies. From the pounding acidity of "Running the point" to the heady ethereality of "Naismith" it's another versatile record from the duo coming together under the intentions of basketball House, but incorporating everything from House to cosmic balearic in their makeup.
As Rebound Lounge 3 hits the backboard (at Filter Musikk) and goaded by our recent review of the record for our cut segment, we reached out to Double Dancer to find about more about the basketball House phenomenon and the Rebound Lounge series.
You and DJ Fett Burger have been making music together under the term basketball House for a few records now. How would you define that style of music? 
House music that contains sounds from the basketball world is the easy definition. The sounds incorporated can be a shoe rubbing on the wooden court, a cheering audience, a yelling coach or a heavy slam dunk. Sometimes clearly audible, sometimes hidden deep in the mix. From this mixture the RELO sound is created.
You must be the only basketball House label around… surely?
 It is the only label we know of so far. And it is perfectly fine for us to fly solo in this endeavour and to be special boys. 
But I did recently find a former NBA star called Rony Seikaly who turned house producer and property mogul when he retired. Not quite in the same style as us but he also uses some basketball samples and djs in clubs around the world. I tried reaching out to him with no luck so far. I need to meet him.  There is a new documentary about him which is quite interesting, for me anyway. Here he is in his studio from around 20:40 into the video making b-ball house: https://www.youtube.com/watch?v=srNRJhK3nGU
So I assume you both play or have played basketball. How does the sport relate to the music for you?
We do try to play ball and sweat it out once a week but we don't have any talent and are kinda shit at it. I would consider myself mostly a fan of this beautiful game. I love to watch NBA games whenever I have time. Go Raptors!
Sport and music are intertwined and relates to each other in a major way. Whenever you play or watch sports there will most of the time be music present in some form. And when you are creating or performing music you are doing a physical activity. 
The way that you practice, play around and repeat it to perfection, and also the whole rhythm of it goes for both sport and music. Both are rooted in events that are full of life, competition, celebration, and ultimately entertainment. 
How did you guys meet and what encouraged you to start making music together?
We first met in a sex club called Lab.oratory in Berlin where a fellow friend was playing. (You may know him as Skatebård, I call him Gingerdaddy.) 
But we knew of each other while living in Bergen at the same time but never actually met. Later on I booked DJ Fett Burger and his brother for a party I did at Soju Bar and we got to know each other better.
The project initially got started as something else. We were gonna make a short tool track together for Untz Untz Records. In our first studio session we ended up putting in a basketball sound just for fun on a track and we figured "Hey this is fun and we can do something more with this." So we scrapped the initial tool (that was techno and later floated up on REL02 in a reworked version) and went full on with more basketball sounds from the second session on. 
After that it escalated pretty quickly with five more tracks, a new label/project idea, and the whole basketball aesthetics to go along with it. It got a bit out of hand. 
I didn't realise you lived in Berlin. Besides the sex clubs what drew you to the city and how do you think its affected your approach to music if at all?
I won't say the sex clubs drew me here, but you will sometimes end up in some funny places where you can witness things that will make your eyes bleed. The music scene, the long summers and the freedom to do whatever you like when you want to does have a strong pull on me and keeps me zane here. I feel that it is possible to extend youth a while longer down here in some way. And it is easier to withstand the pressures from the motherland to do all the things that is expected of you as the norm. It is perfectly OK to not take a big education, buy all the apartments and settle down if you don't want to yet, even if you are paddling deep into your 30s. I believe it is quite fitting to throw in a YOLO here. 
As for the approach part I'm not sure how its affected by where I am, but more who I am around. All the music I have put out have been created here in Berlin with my dear studio partner Peter so he is crucial for me in my approach to making music and for me making music at all.
Do you guys make any music together under other aliases or have you worked on music before Rebound Lounge? 
No this is the first time we make music together and DJ Dog & Double Dancer is our only outlet for this music so far. 
 You are also involved with Untz Untz. What makes this project different for you?
The Untz Untz label which I run with Tarjei Nygård is different in the way that I have never released any of my own music there. Untz Untz is more about finding new and not so new artists and show them to the world. Funnily enough more or less all the Norwegian artist we have released have gone on to release on Full Pupp, so I guess you can call us a farmer league for producers. You are welcome Thomas! 
Me and Tarjei live in different cities now so we are not so active with the label at the moment. The last release we put out was in '17 with Skatebård & Stiletti-Ana. But we might suddenly pop back with a new record in 2020.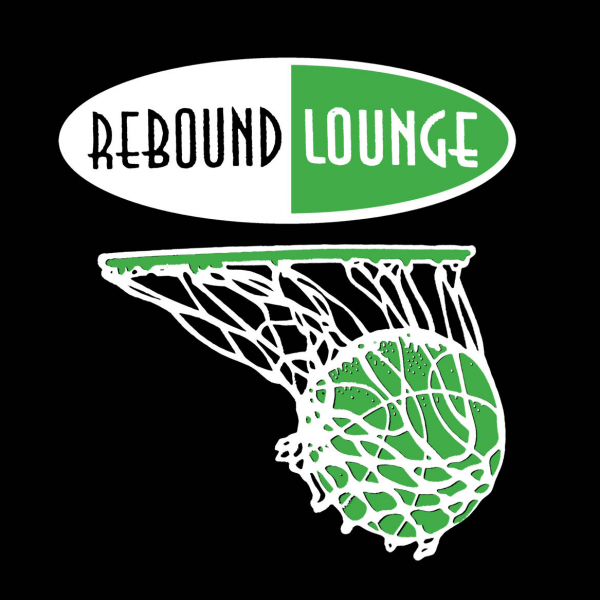 The music you guys make on Rebound to me sounds like its all built on a foundation of House, but there's also that frosty Norwegian sonic element in there. What conscious steps do you take in creating that sound?
I wasn't aware that we had that element. So its not on purpose. But there might be a more melancholic vibe on the latest record.
 It sounds like you guys improvise live and then later arrange pieces into the tracks on that record. Is that right and what's significant about the working process with DJ Fett Burger?
That is correct in some parts. We improvise quite a lot and tend to use everything we record but we don't record long jam stretches. So we don't push the record button until we got 'something' rolling that we both think sounds good. Some riffs or loops that was unused from the first two release ended up on the third one also. So there is no excess fat in the folder 'Ghostman & Eirik F' where the music is saved.  
This is the third record in the series, and you guys have been bringing out about one record a year since 2016. What are the circumstances like for you guys to start a Rebound record?
 We tend to wait until the latest record is released and all gone till we start up again. Then we would watch some basketball movies or catch a game with our local b-ball team Alba Berlin to get in the mood. And then just start to jam on a new synth or drum machine that we haven't used before.  
 Is there any before plan going into the studio together? 
No not really. We just see where it goes. And if we have a couple of tracks that could fit together after some sessions we set our sights on doing a new Rebound record. 
We are also open to release on other labels but up until now all the material have been used for Rebound Lounge except the remixes we did for Chmmr on Full Pupp. 
Are we going to have to wait another year for the next one?
Most likely yes. We have not started yet. But watch out for remixes and RELO parties that we will do more of.