DELLA interviews Bomström, the first international guest to DELLAs Drivhus since 2019. They talk about Locus Soundsystem, classical music, Djing and keeping it koselig before they head to the sauna this Saturday.
DELLA: Hello there Mr. Bomström, I'm looking forward to sharing the booth with you this coming Saturday, it has been some time! Once upon a time you were a resident of Oslo, where are you based now?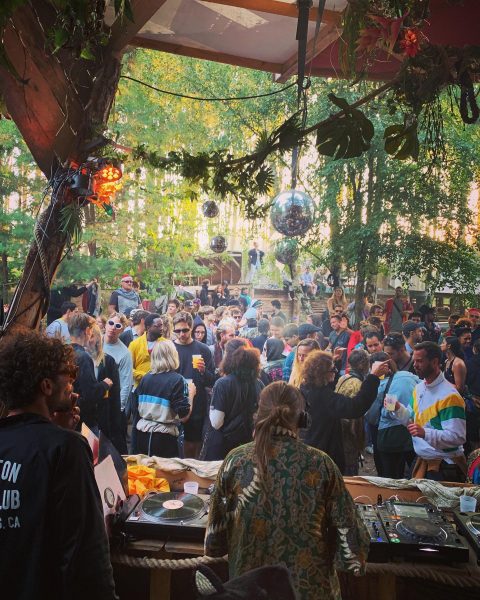 Bomström: Hello there Kristina, Likewise –  yeah, it's been a way too long time now. But finally even Swedes are welcome in Norway. I'm super stoked about getting back to Oslo, to Jaeger,  and seeing you again! Göteborg is my homebase. Best coast it is.
D: Ah, lovely Göteborg, one of my favourite European cities! An adorable seaside city filled with lovely cafes and pubs, vintage shopping, and culture. Each visit, I was there to play at some amazing underground party in secret locations, at a children's puppet theatre or a giant warehouse in an old shipyard. And of course, the bouncing balloon bars (it's legal!). Oh, you crazy Swedes. Tell us about your role in Göteborg and being the creator of these underground events.
How did it all start?
B: It started, some ten years ago, with this studio that I shared with a friend. It was way too big for being a music production studio / creative playground. But since it wasn't really suitable to split up with further people, we decided to start throwing ug parties there instead. It was this intimate family thing, members only kind of events, off fb and all that. Since people seem to be into parties that are sold out, it quickly became popular. The main reason for that was because the venue was so tiny. But nobody noticed and the parties went on. Once a month. Damn, I've even seen the sweat dripping from the ceiling at one of these parties. And that was the start. From there on I started exploring the Gbg industrial areas and the beaches, searching for new locations in order to do bigger events. Eventually I started doing more and more co-labs with the Locus crew. Until one day, even if I did my own thing, people would still consider it a Locus party. It's pretty weird huh. But we jacked the same kind of house, you know. So I got hijacked! Some five years ago I became a member of Locus Soundsystem.
D: What kind of events have you arranged?
B: Well, when I think of it, it seems I've done them all. The open air parties, warehouse parties, beach parties, forest parties, island parties, festivals, smaller club nights and big club nights. But since it sounds a bit odd to put it like that, it's probably a better idea to mention something I haven't done, and that is a big size festival.  I guess I will never do that either haha.
D: Tell us more about your musical journey, when did you begin djing and where has it led you?
B: Since I was a kid I have always been into music, playing piano and church organ etc. I am a trained church musician actually. But I injured my arms because I was rocking the piano too hard (true story). So I had to figure out a new way to express myself as an artist. I got into fine arts and stuff and during those years I found the electronic scene. Now, as I think back, I figure it must have been because of the frequent use of keys in electronic music, that I got hooked in the first place. I always loved soul and jazz, as well as hiphop etc. But generally I think that electronic has more similarities with classical music – when it comes to harmonies. They're pretty basic after all. You don't need to know all these super complicated chords and scales, that jazz music, for example, is entirely built upon. Being a fan, going to raves and stuff, I stumbled into these two ladies in Oslo, Della and Vibeke (former No Dial Tone), who took me under their wings and brought me into the Oslo scene. I remember you guys booked me to play at The Villa. It was my second gig. So, yeah – thanks a lot for believing in me back then!
During the years, since then, I have been traveling around djing at clubs and festivals around the nordic, as well as in many european countries.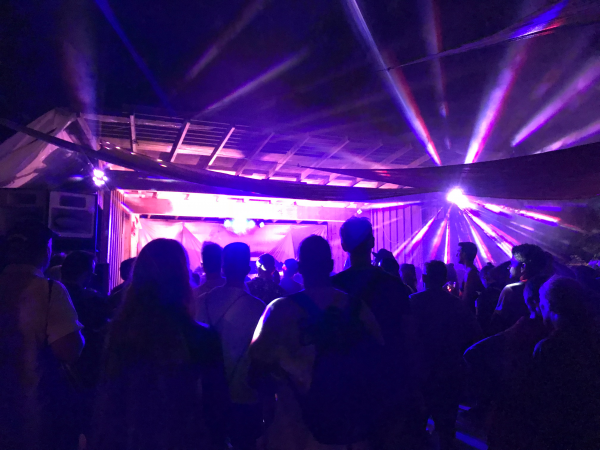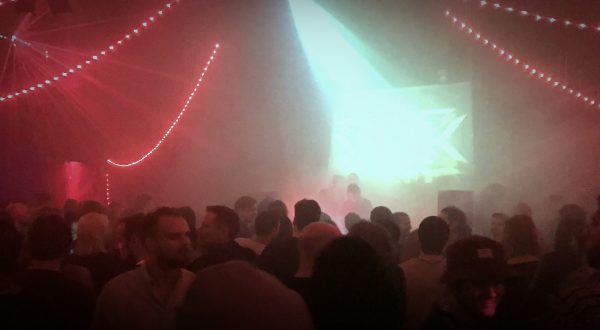 D: You are currently a resident of Locus Soundsystem, who / what is this?
B: Locus Soundsystem is a dj collective and the longest running concept for underground deep house music up in the north. We have thrown our club night at Pustervik for some 22 years now. But we are also infamous in Gbg for our secret NYE celebrations, as well as for the occasional activities in shady industrial areas. But our style of music is perhaps better suitable for beaches. At least we tend to think so. But maybe it's just that we prefer breathing fresh air, who knows.
D: I know that you are classically trained in music, can you tell us more on this?
B: Yeah, my parents listened a lot to classical music. Both my parents and my sisters always played the piano. So what the heck, I thought. It didn't take long before all I was doing was playing the piano and I even went to the music academy. Until I played so much I injured my arms. I had to quit just like that and start thinking of something else for a career. That's the short version of the story. I have no problem playing the piano now. But I am currently expressing myself in a slightly different way as a musician, and it's all fine with me. And the classical music scene, well – I guess there was more rock and roll in my veins so to say.  I mean – imagine me in a tuxedo?
D: Primarily, you are a DJ, but production is something you are devoting more time to. What are you currently working on?
B: At the moment I'm into many different genres. Because I have this idea that I can achieve a lot from trying out a style I have never been into before. Even the kind of music I don't listen to myself. Because doing that pushes me into new workarounds. Into playing around with new techniques, instruments, effects, melodies, chords and samples, etc. But since I am not into that style of music, I will never do it entirely "correctly", right. This has got me thinking I might eventually come up with something unique. I don't know if I'm right. But it certainly is lots of fun. I am currently working on my first album. But I've always been a huge fan of hip hop. So I've been producing beats for some good friends of mine who are very talented rappers. And! Believe it or not – I'm working on some house music too!
D: Now that we are finally seeing the light from the end of these strange 2 years we've been living, summer plans? Gigs, festivals, or planning events?
B: We have this summer club at Nefertiti in Gbg called Locus 2.0 premiering next week (30.5). Then we always have a lot of secret open air events going on during the summer, as I mentioned before. Another good one is the special gathering that will take place in the end of the summer, in a village up north. It's called Tillvaron. When it comes to gigs abroad I am looking forward to joining the Rehab crew in Naples and hopefully I will make it back to Berlin also this summer.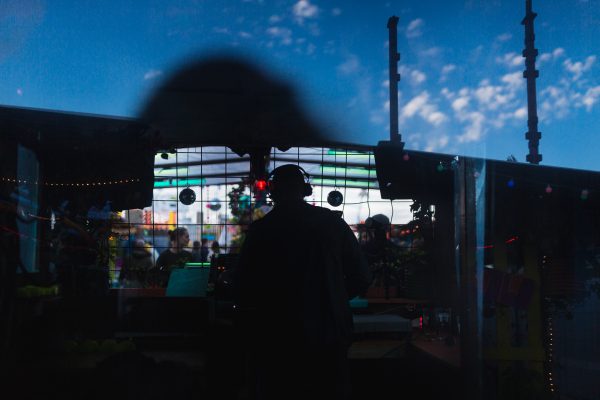 D: This will be your first time joining us at Jaeger, what will you be playing?
D: Anything else you'd like to share with our readers?
B: During my years in Oslo I always wondered how you guys could always be so goddamn happy all the time. Then I noticed you always tend to say "det er koselig" no matter what is going on. Everything is so koselig. At the doctor – it is koselig. At the car mechanic – it is koselig. In the middle of a riot – it is koselig. I always thought for myself, as a depressed Swede, that it just cannot be koselig at all at the police station. I never went to a Norwegian police station, so what do I know. But at least it shouldn't be, right? But now that I have grown older and as I am about to head back to Oslo, I finally figured you guys out. You were right. It is koselig. Pretty damn koselig, in fact. Oslo – jeg gleder meg!
Della's Drivhus is a concept dedicated to the root of dance music, the tribal drum, and the vibration that syncs with the heart. As my first int'l guest since 2019, I welcome you. Saturday is going to be a galactic evening!