*Photo by Signe Fuglesteg Luksengard
Bendik Baksaas + Frederik Høyer are about to embark on a "new phase" of their career together, Bendik told me over a private message. It's been two years on since they released "Grønland Kaller", an LP that framed Fredrik Høyer's lyrical arias in Bendik Baksaas musical balladry coaxing lifeless machines into sentience through improvisation.
The album, which started out as a vocalist plus accompaniment arrangement turned musical group when they found an artistic bridge across their respective disciplines. Their studio collaboration turned performance and while they continued to pursue their solo creative endeavours they began finding an individual voice as an artistic duo.
Fredrik Høyer is a poet whose treatment of words take on a lyrical nature as he combines it with elements of improvisation, hip hop and literature. Bendik Baksaas and Høyer first started working together on a remix LP of Høyer's book and album "Grønlandssūtraen" and the collaboration turned into its own fully fledged project as the pair started performing,and working on new original material together.
They've returned recently to the recorded format in "Ode til alt Ute", the first single from an impressive forthcoming "maximalist double LP" featuring 26 tracks, 9 poets and 222 minutes of music. This is the next phase for Bendik Baksaas + Frederik Høyer, directing the sound of the group towards the impulses of the dance floor.
They've followed it last week with the double single "Fortellinga / Fake blodmåner og England"; two tracks that play on the dichotomy of the dancefloor going from the intense narrative of a night out through the language of minimal Techno before dissipating into serene ambience of "Fake blodmåner og England." These are the latest pieces to make it out from the forthcoming LP, which is currently in the process of being mixed by Joar Renolen (formerly Foreground Set).
"Without him I would be doomed," says Bendik Baksaas "having the scope of work in mind." Bendik Baksaas + Frederik Høyer will be presenting some of these new pieces as well as some unheard material at LYD with Olle Abstract this coming Saturday and even with so much on his plate, he still managed to make some time for us for a Q&A session.
Bendik Baksaas' career gestated in the world of improvised Jazz, but he quickly moved on to electronic music genres like House, Techno and Ambient, incorporating elements of improvisation in his music. He finds an organic pulse within the stark rhythms of machines channeling his musical experiences through music computers.
When I contact Bendik, he's just performed with Jo David in an ambient concert for Monument, that went from abstract sounds to an imposing 4/4 kick. Bendik's musical history, his work with Fredrik and his live performances are intriguing, bordering on something of an enigma and in the ensuing Q&A he grants us unique access into his creative processes as a solo artist and with Fredrik.
*Bendik Baksaas + Fredrik Høyer plays LYD with Olle Abstract.
In your message, you told me that your closing out a chapter of your collaboration together, and embarking on a new one as Bendik Baksaas + Fredrik Høyer. Can you tell me what this new chapter is all about?
The new chapter is about bringing spoken word to the dancefloor. I've noticed how vocal samples in club tracks have a very distinct appeal. Our ears are fine tuned to the frequencies of the human voice. In a musical context in a club this usually goes into the extreme in both ends. The sudden appearance of a voice will either take the emotion and intensity to the next level, or (in many cases) it kills the set by demystifying everything that was sexy about the instrumental soundscape.
30 months ago, when I first heard the sound of Fredriks voice, his attitude and his deeply sincere lyrics, I started dreaming about being on a dark dancefloor, inducing myself in his stories and the melody of his voice, while always having a steady techno groove to lean on. An anchor in every beat of the bass drum, while being led through doors to the worlds that emerge in his poems.
And that's the new chapter. Inviting the club crowd to a dance of body and soul.
So the people that know you for your last album, Grønland kaller, what can they expect that's different from that album going into the future?
Grønland kaller was my remix album of Fredriks book and album called Grønlandssūtraen. So he already recorded all the poems before I started making the music. It was a fun process and turned out great in my opinion, but now we work tight as a team and our output is a dialogue, rather than my take on his poems.
There's an album primed for 2019, "Til Alt Ute" with 26 tracks and 9 poets on there. What else do we need to know about the album?
It will be the grandest masterpiece in the history of Norwegian music-literature. I believe that for all future it will be a point of reference to anyone who's interested in how it was to be a young person in Norway in the years 2017 – 2019. That's the reason for the large amount of guest poets. Through idiolects, sociolects and dialects we represent the reality as we live it. Right here, right now. With attention to detail and appreciation of the ephemeral.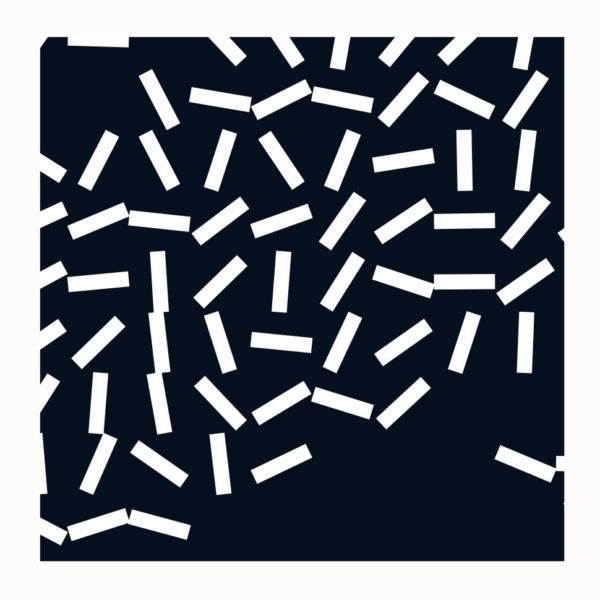 The first single "Ode til alt Ute" suggests that you might be moving towards a more dance floor orientated sound and you just confirmed that in the first question. But is that the case for the rest of the LP too?
Yes. We are finishing up the album these days and it will clock in around 222 minutes. We describe saturday night, from the "plastic bag hour", where you see hundreds of people in the streets running around with their beer in plastic bags that they just managed to buy before six, to the stories at the vorspiel, the intensity of the dancefloor and the big speakers, to the events at the nachspiel and the doglike retreat home in the morning.
Musically I accompany the poems with either techno/minimal house grooves OR what we call "rhythmic ambient". In rhythmic ambient I use short samples of traditional instruments and field recordings arranged in a manner of techno. Short repetitions, light footed beat, modal harmony, absence of melody. The B-side of our new single is a good example. It's called Fake blodmåner og England. The track is strictly built up of samples from folk musician Helga Myhr playing hardanger fiddle.
And the next single from the album, "Fortellinga" just came out. What is "the story" (pun intended) behind that track?
The character in the story tells the tale of how he was down and out after a hard break-up. He has some financial problems due to his gambling habit and he aims to stay at home to watch tennis and football games saturday night. An unlikely goal by West Ham at overtime sends his future month salary down the drain and at the same moment a friend shows up at his door with a weed vape. Reluctantly he joins his friend to the club, while dancing they start vaping at the floor and suddenly life starts to feel good again. But that's until the whole team from work shows up at the same club, he's tripping on the small talks and without good judgement his observing that everyone from work is trying out his vape, in the belief it's nicotine with taste. As you can imagine, a lot of things happen further following this misunderstanding.
It's all about the precise observations of the moment, the phrasing and timing of Fredrik's depictions, the distraction as an essence of human nature. The poem sits well with the music, because I composed the track first, and Fredrik used every turn and build of my arrangement as a formula of the rhythm and structure of the poem. The track is in house tempo with a a lot of melodic elements. I rarely do that now anymore, but it really works well. Especially after our wizard Joar Renolen put his warm mixing hands on the entire production.
Your musical roots run very deep within the Jazz scene and going through your discography, you've touched on various styles, genres and sounds throughout your career. How do you think your music has evolved to this point today?
Love of improvisation is with me still. I make music by improvising hour long jams on the Octatrack sampler in combination with other machines. I cut out small parts that moves me and let them find their context. I first create music, then find out on what record or in which musical collaboration it can fit in.
A turning point in my life was around three years ago when minimal house suddenly was all around me. The realization that fewer musical elements means bigger impact per element blew my mind at the time, and is a cornerstone in my way of listening and enjoying music now. This goes for club music and ambient and acoustic music. My life mantra is limitation is liberation.
Last year I stumbled upon the old traditional music of Hallingdal, which inspires me in my creation of dance music as well as ambient. My last album Seine sviv (Jazzland) is a testament to that. The similarities between techno and norwegian folk music is many. The grooves go in 2 or 3. The music is loop based. The human touch and personal style is valued. The harmony is modal, the melodies use microtonality. The music is made for having a function, to make people dance or fall asleep peacefully.
My music evolved to this point because of other people's music I heard and loved. I am inspired by the pure and characteristic techno of +plattform. I am inspired by the elegant sound design and emotional intensity of ambient producers Tortusa and Joar Renolen.
When and how did you and Fredrik meet and what made you want to start working together?
We met at his release gig for Grønlandssūtraen in august '16. As he remembers it I was saying something like "Why aren't we in the studio working together right now?" I was artistically in love with him after hearing his poem Kampen park at a nachspiel earlier in the summer. The best books are the books that read you, is a saying, and the precision of how that poem described my thoughts and life was stunning.
We hooked up in my studio at Påfuglen (thoughts and prayers), and immediately felt connected. We've been working together ever since, doing a lot of gigs and traveling together.
What were some of the ideas that informed your work together?
In that first meeting in my studio the idea of a club record with poems on beat was born. It's not rap, it's not singing or vocal samples either. It's spoken word, poems for regular people, and the music is there to bring you up on your feet with your head high.
How do you and Fredrik work together through the creative process and how much input do you have on each other's role within the group?
We are both confident in our own field, so our collaboration is much about defining the context of our work. We are both playful in our practice, an idea is never bad before it has gotten a chance. Sometimes I make a track and Fredrik writes a poem to fit with it, and sometimes it's the opposite way. We send music and poems between each other all the time, our process is fluid and light, I trust the process and I trust his esthetic taste. Bendik Baksaas + Fredrik Høyer is a band. I grew up playing in heavy metal bands in Horten. The brotherhood and united force from the teen years is important to how I live my life as a musician today.
I recently saw you perform at the monument evening last week with Jo David. It quickly went from ambient to hard Techno. How will that differ when you're playing with Fredrik on Saturday?
The gig with Jo David was completely improvised. It's fun because it is risky and it makes me feel alive. The beauty of the moment is celebrated whenever something I enjoy happens. Here and now.
Fredrik and I also improvise in our sets, but on Jæger we want to just do a parade of our favourite club tracks. We will start the set with a remixed version of Ode til alt ute and build upwards from there. On a gig like that I need to make it playful and still be able to make fast changes and go to safe cues that we both agree on. I will bring my sampler, but will mainly use three cdjs plus delay and reverb machines to have a creative and playful way of performing in a classic DJ manner.