Fresh from being anointed Norway's representative for the Burn Residency 2017, Thomas Skjærstad took on the Jæger mix. A joyful Skjærstad greeted us through a mix all a twitter with samples of birds and deep rolling bass lines, chugging off the mark with a determined resolve. He had obvious reason to be in good spirits and brought a bright energy to the mix through reserved tempos where half-time kicks and off beat snares meshed amongst the swell of the lower frequencies while the higher regions were dominated by thinly veiled pads and the resonances of atmospheric field recordings.
Between these spaces a void exists, sucking the listener into its vacuous embrace. Skjærstad exudes a cool demeanor through his selections where he finds a sinuous thread between tracks, cultivating a defined sound in this mix. His progression is steadily controlled, never allowing the tracks leave the narrative of the mix, bringing a dynamism to the minutiae of their personality through the way he brings different pieces together.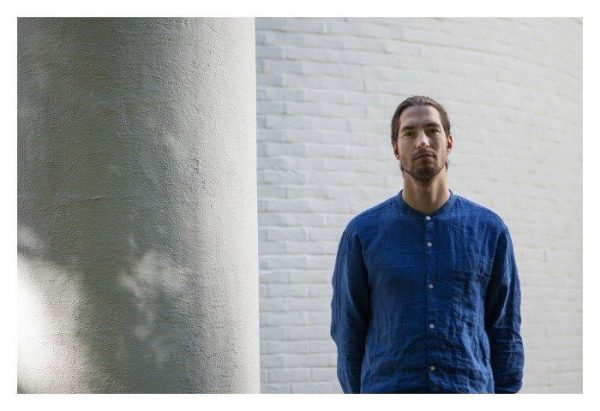 Give us an introduction.
Trysil's tallest son
What is your earliest memory of a piece of music?
When daddy needed to get me to shut up when I was a baby, he used to play a Pink Floyd concert he had on VHS. I was quite annoying when I was a baby obviously but when Pink Floyd was airing on the TV there was a revolution going on in my head and words escaped me.
What sound or genre do you feel represents what you try to do through your selections?
I always tend to have some mystic and raw soundscapes in all of my sets and these days I'm really into deep minimal.
What do you consider your role as DJ should be?
Get people exposed to the music and hopefully contribute to the growth of the Norwegian electronic music scene in the right direction.
What was the theme of your mix?
I really wanted to go a bit outside of my comfort zone, showing some of the "weirder" jewels in my library. This Æmix has got a touch of jazzy deep vibes over it.
Which track in your Æmix best represents the theme of your mix and why?
Fara Nume (Rebreanu Remix) – Andrey Djackonda, because its a bit conceptual and it glues the whole thing together.
What do you hope your Æmix relays to the listener?
A tasteful journey.
What's next for you after this mix?
I'm heading over to Ibiza to compete in the Burn Residency at end of May and a podcast for the Berlin based radio channel Rauschzeit. I'm also going to be resident and booking manager for an exciting new project in Oslo. Besides that I'm really looking forward to play at Hjertøya Festivalen, which is a new pilot project I believe in that is located in Molde and is surrounded by beautiful mountains.