Melodic refrains and languid synth movements counterpoint effervescent House beats and atmospheric pads in Alexander deQwest's edition of the Æmix. Including everything from sultry vocal hooks to spiralling guitars the musical tapestry  deQwest weaves through his selections are dense, diverse and engaging, negating functionality for the beauty of the form. deQwest brings a wealth of his experience to the booth with tracks that flit between House and Disco with a deeper intention, and presents us with one of the most technically precise mixes we've ever encountered.
This Æmix is certainly a bit of a special one, with deQwest coming out of DJ hibernation, just to do this mix, the elder statesman of Norwegian House, showing that he certainly hasn't lost his touch, and finding that very rare balance between the performance and the perfunctory that only a practical knowledge like his can bring. The mixes are flawless, and deQwest displays some innovative ways of bringing tracks together. He displays the efficiency and detail of surgeon, without perpetuating a bland functionalism through his selections. Featuring a host of new releases and tracks spanning the broad kaleidoscope of the dance floor, deQwest's Jæger mix rehabilitate's us to this short week ahead before, while his accompanying Q&A gives us a deeper insight into the mind of this DJ.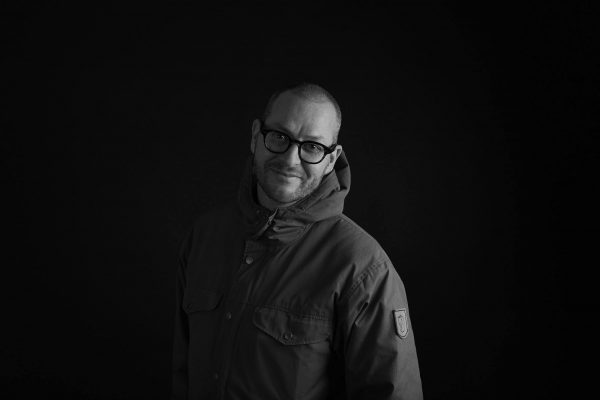 Give us an introduction.
I am deQwest (aka Alexander Sylte) born 1976 in Molde. I grew up in Kongsberg, where I started djing in 1989 before being discovered by a UK-agent in 92, as the youngest DJ on the rooster by a ten year margin. I've been working in Oslo since 1993 with my first international gig also in that year. I've played in US, UK, Europe and Africa, from venues like Nikki Beach in Miami to Warehouse Parties in London onto underground venues in Eastern Europe. At least 10 of the 25+ years DJing, I've spent as full-time touring DJing.
What is your earliest memory of a piece of music?
My earliest memory of music was my mom playing the guitar for me at bedtime. I couldn't have been more than a couple of years old. My parents had a band and she played me to sleep with her own acoustic bedroom sessions. Well, you can say I got to know Bob Dylan at a very young age.
What sound or genre do you feel represents what you try to do through your selections?
 House, Deep, Tech, Disco and Rare Grooves. Often also with flavours or references to other styles of music.
What do you consider your role as DJ should be?
I have always strived to connect with as many people as possible in the venues and then introduce inspiring sounds and energies so we can head on a wide array of colourful adventures together. I see contemporary music as unique energies of our time. I see my role as a DJ much like a guide, showcasing trends and directions of our time. As a DJ I've spent hundreds of hours every month collecting, feeling and curating sounds. During a couple of hours with the crowds I strive to present the best, most fitted and interesting for them. I think that great DJs are visionaries with the skill set to feel, connect, curate and create unique energies. A DJ's mission is to lead the way and introduce new sources of inspiration and understanding to our fellow music lovers. If I can mix together something that pleases, inspires and moves people I'm very honoured and grateful. I have this dream about the perfect gig. Me being so into the mix that I'm just "music", connected and communicating with the crowd through deeper vibrations, we all feel each other, we are all "one", celebrating life in the same unique energy — pure love and connection. That's a "place" where time, space, race, countries etc do not exist. Well, it's my sweet little hippie dream; I think I will hold on to this dream for the rest of my life.
What was the theme of your mix?
It was kind of ad hoc and just being me, authentic, sharing my views on sound and preferred type of vibes, mixing up my latest arrivals. I always try to add love, colours, some challenge, unique energies and the best contemporary voices into my mixes. But whether I succeeded, is up to the audience to decide.
What do you hope your Æmix relays to the listener?
I sincerely hope that someone out there will feel me, connect with the mix and enjoy the vibe. If someone turns it up loud, closes their eyes, starts dancing and gets in deeper, I will be very honoured and grateful.
What's next for you after this mix?
 After a couple of decades working at the decks, I climaxed at 200 gigs in 2009 and I stopped working a couple of years ago. Since 2014 I've just done a handful of selected gigs. The last few years I've been working around the clock, with media during the daytime and studying photography part time in the evenings. Since you guys now dragged me back behind the decks, it feels like something has awakened in me again, but I have no set dates right now. I'm open to what life offers, who knows, maybe I will do some more gigs again if the right kind of people wants me to spin and maybe my sweetest dream will be fulfilled one day ;D