Emma Tiger took on the Jæger mix tooth and claw to express her most resolute desires of the dance floor. Favouring a reserved tempo and a murky sound-palette, the DJ favours a more reserved approach from her usual sets, embracing an early Sunday evening audience and a more laid-back ritual. Airy pads swathe four-four kicks into submission, where they often rise their peaks above the clouds, in an effort to pull the mix into more energetic dimensions, but Emma Tiger keeps them contained, for the most part. Where they do eventually disappear into the ether synths run over repetitive sequences at a leisured pace, while vocals often entertain a new human component to this synthetic world.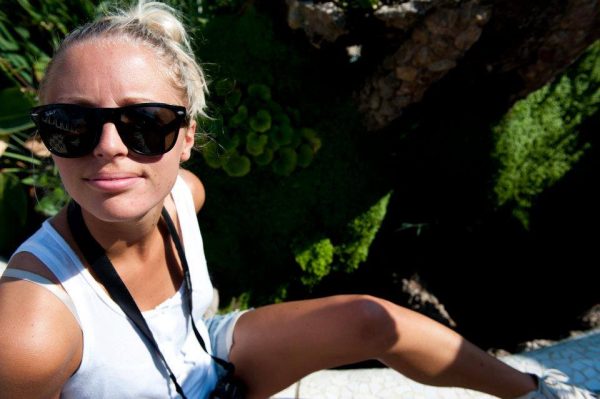 Give us an introduction
.
Probably the fiercest Tiger in O-town.
What is your earliest memory of a piece of music?
This is a hard one. But my childhood guilty pleasure is that I was a huge Whitney Houston fan!!!
What sound or genre do you feel represents what you try to do through your selections?
T E C H N O
What do you consider your role as DJ should be?
 I started to play because I felt that it was room for me in the Techno scene in Oslo. I missed this really hard Techno you hear everywhere in Berlin. I always felt in Oslo, we should play harder, play harder. And THERE is where Emma Tiger comes in.
What was the theme of your mix?
I tried to play a more of a down tempo" Tiger goes Jæger mix".
Which track in your Æmix best represents the theme of your mix and why?
Reformed Society – Incognito
What do you hope your Æmix relays to the listener?
I hope they think, oooohhhh "techno is so nice!" and that they want to go out dancing.
What's next for you after this mix?
When it comes to DJing I don't have a plan. What ever happens, happens. I'm happy to play when I get the chance. I will enjoy the summer in Oslo and the club scene.