Safira's edition for the Jæger Mix series transports me back to an empty African desert, where the vast expanse of a night sky, black except for the incandescent glow of distant stars punching piteous holes in the extensive void. All around me is black, but rolling over the flat expanse of the desert is a series of four-four kicks and deep churning bass-lines tearing minimal marks into the desert's soundscapes where it disappears into the sweet intangible abyss in the distance.
Safira's mix evoked something primal and instinctive in her unreserved approach, pleasing with an extroverted set. Easily one of the most popular DJ's in Oslo today, Saffira drew an early crowd to Jæger for her Æmix with no motivation other than to make people dance, and set out through a minimal Tech set where form followed the ultimate function. A regular feature at Mandagsklubben, Safira gives only a little taste of her ability in this episode of the Æmix, tantalising with sound while we get to know a little more of the person behind the set.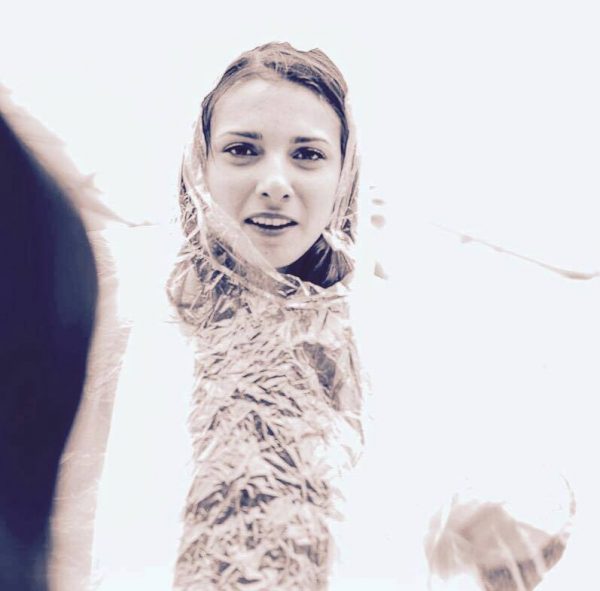 Give us an introduction.
Why worry!
What is your earliest memory of a piece of music?
I am not sure, but I think my earliest musical memory is of when I used to sit in the window, three years old listening to wacky old children's tunes on vinyl. It wasn't until about five years ago when I got into electronic music and three years ago I knew that I wanted to play music myself.
What sound or genre do you feel represents what you try to do through your selections?
I don't really go for a genre, but rather a sound or a certain vibe on the dance floor. from groovy, playful house, tech house to dark minimal and techno.
What do you consider your role as DJ should be?
Actually I was too scared to play in front of people for the longest time! That was until I discovered the magic that happens when you get to gather the right people and make them really let loose, that energy you get in the room, between you and all the people dancing overcomes everything. I know how much enjoyment and energy you can get from the right music and that is why I love to play, because I can really relate to the people on the dancing. I guess what I'm trying to say is that for me, I consider my role as a DJ to make people feel the same joy as I get when I am going bananas on the dance floor.
What was the theme of your mix?
To make people dance. To be honest I didn't really have a theme, but my mission was to play something to keep people going and have a good time!
Which track in your Æmix best represents the theme of your mix and why?
It's hard to say because I did not plan it that well and I like all the tracks, but if i have to choose I would say Maddison Street by Mateo!. I think Mateo! has a sound that I love to express while playing.
What do you hope your Æmix relays to the listener?
An uncontrollable urge to move with the heavy beats.
What's next for you after this mix?
At Wednesday I have my weekly Schnabel residency at Elefant. On Saturday iIhave 3 gigs at Musikkfest, which is a free day-festival with concerts all over the city. Hoping for some sun!