Another Mandagsklubben fixture at Jæger, Natalia Barbin joins the ranks of the Æmix, staking her place in the haunting ether of a sober Tech House sound. Introverted, melodic, and reserved Barbin's set floats over subtle percussion at leisurely tempos instilling a serene sense of calm in an electronic palette. Thin percussive arrangements take a back seat to the melodic and harmonic movements taking centre stage, with Natalia Barbin taking her listeners on a evocative journey through exotic landscapes.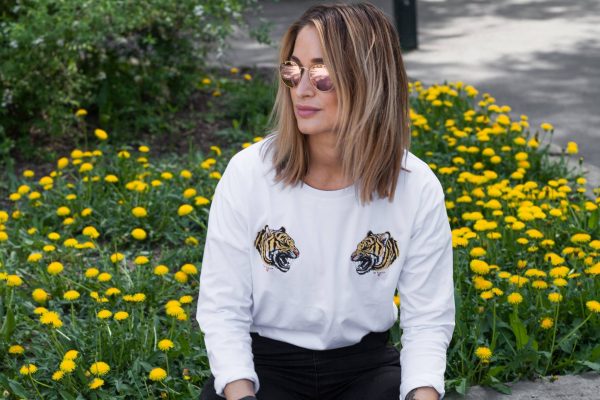 Give us an introduction.
My name is Natalia Barbin and I'm an Oslo based DJ with roots in Croatia. 2017 marks my 10th year as a DJ and it has been quite a journey!
What is your earliest memory of a piece of music?
As a child I was introduced to Croatian music, mostly love ballads where the melodies were so beautiful. Eventually when I could understand the lyrics the songs gave me even more. I was also obsessed with weird plink plonk sounds when I was about 3 – I even made up my own plink plonk language which I tried to teach my parents. I discovered electronic music when I was about 12 years old and developed a great passion for it.
What sound or genre do you feel represents what you try to do through your selections?
My taste and selection is very wide. I love music which makes me feel something; either it's happiness, love or as comfort if I'm feeling down. My favourite genre to play is Tech House – I love how the sound can be dark and mystical but also bumpy and groovy.
What do you consider your role as DJ should be?
To introduce new tracks and build up an atmosphere with the help of great music. When I see people move and smile I know I've done something right.
What was the theme of your mix?
A journey within a melancholic blend of synthetic and organic sounds. Mystical and oriental with a hint of playfulness.
Which track in your Æmix best represents the theme of your mix and why?
I must say the first track: Hadron (Aparde Remix) by Ryan Davis & LMNSKT. It's melancholic, it's synthetic yet organic with the drums. It makes me dream myself away to the most beautiful landscape. It simply awakens so many feelings.
What do you hope your Æmix relays to the listener?
I hope this mix will take them on a wonderful journey, first to a beautiful landscape, then to a luscious forest, to a wild jungle and at last to the oriental desert. I'm like that; I can't just pick one thing, I'm a person full of contrasts and I think that reflects in almost everything I do.
What's next for you after this mix?
I will be DJing in many different clubs and festivals this summer. Mostly in Scandinavia but also in my home country Croatia.