Creative forces combined once again when Terje Saether joined Bogota label boss Ivaylo for this edition of the Jæger Mix. As a producer with releases on the aforementioned Bogota records, Terje Saether and Ivaylo's connection runs deep, a deepness Saether perpetuates with this mix. The mix focusses predominantly on a low end, with pads and atmospheres smoothing out the gaps between stoic rhythms. Taking from elements of Techno, House and Dub Terje Saether infects his mix with a provocative energy. Tempos pushing at the outer limits of Æmixes that have come before it and an exuberance expressed through upbeat melodic arrangements and vocals add to a sense of joyous occasion. Saether's career as a DJ is extensive today and manages to capture the essence of the music he produces in this mix, through a mood rather than sound, bringing that gap between function and form closer through the role of the DJ where entertainment and impetus need to walk hand in hand.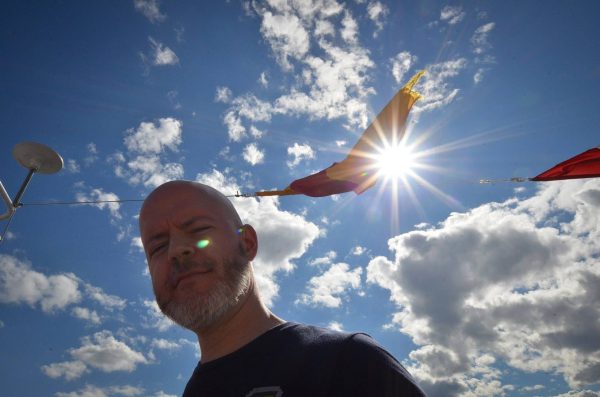 Give us an introduction.
I'm a producer from the far, cold north, Oslo in Norway. I have as long as I can remember been fascinated and interested in music and music technology. It started with my parent's old cassette player with which I made my own mix tapes (when they actually were tapes) and edits, and all the way to now, with all the possibilities we have with computer technology. But for me, originality and nerve in music has always been the most important, no matter what genre it is.
What is your earliest memory of a piece of music?
Well, the very first memory has to be some children's music records, but one of the first revelations of good and game-changing music (for me) is among others, "Original" by Leftfield, and "West End Girls" by Pet Shop Boys. When I heard those, I realised there actually is a world out there with great and exciting music, which lead me into the wonderful world of club music.
What sound or genre do you feel represents what you try to do through your selections?
For me, it can span from dub, to deep house, via driving tech house and techno.
What do you consider your role as DJ should be?
Give the audience a good time, and try to recreate some of the amazing and wonderful experiences I have had on the dance floor myself. And of course, try to serve people new and great music.
What was the theme of your mix?
My influences from my life as a dj/producer/club music lover. It contains both new music, classics I that have stayed with me, and my own productions.
Which track in your Æmix best represents the theme of your mix and why?
Hard to say, but maybe Radio Slave's "I Don't need a cure for this (Worst case scenario mix)". It has a darkness and drive I really like.
What do you hope your Æmix relays to the listener?
A glance at the music I love, and a small journey through my favourite genres and tracks.
What's next for you after this mix?
Producing new music, and always trying to be better :)