Sunkissed and Badabing affiliate with a second home at Jæger, Daniel Vaz is a staple of Oslo's new generation of DJ and musical tastemakers. A DJ with an extensive background in music stretching back through his latin origins in Portugal to the present day dance floor, Daniel Vaz's sets swelter in the deeper dimensions of House and Techno. Incredibly tight in the booth, Vaz sculpts soundscapes through tracks, bringing them together around a a shared atmosphere.
For his edition of the Æmix he looks to lush pads, vibrant rhythms, and beatific melodic arrangements that lure the ear into a dense collage of musical pleasures. Organic percussive arrangements chime in and out of counterpoint with scenic synth arrangements which incorporate everything from disco grooves to garage bass-lines. Soundtracking a summer Sunday afternoon in Oslo, Vaz hits just the right tone with his mix, synchronistically become one with the day, the context and the dance floor through his extensive hour.
Vaz turns to a very Latin theme through this mix and Quevedo is its epicentre. Plucked nylon strings, hand percussion and twittering birds transport us to a Mediterranean coast, swinging in a hammock with the sun's rays tentatively stroking our skin through palm leaves. There's a definite mood to Daniel Vaz' mix and he's swept us up in it, never abandoning the feeling even s he travels closer to the origins of House with Jerome C and the Adana Twins.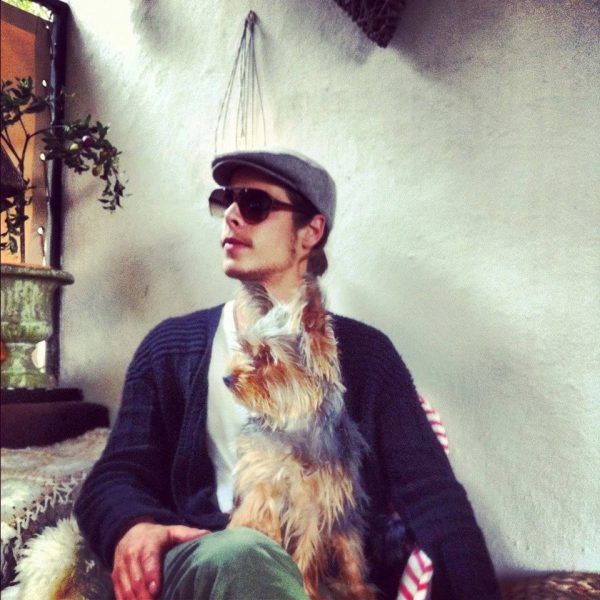 Give us an introduction.
I'm Daniel Vaz. I'm a resident DJ at The Villa, a part of Sunkissed crew, one of two parts of Badabing with Vinny Villbass and I have a monthly night at Verkstedet with my buddy Amo. I've been playing music in oslo for the last 7 years.
What is your earliest memory of a piece of music?
Bossa nova and old African music been played on the beach in Portugal when I was growing up.
 What do you consider your role as DJ should be?
 To provide a fresh take on the tracks I love and to consider the crowd.
What was the theme of your mix?
Ongoing grooves
What do you hope your Æmix relays to the listener?
 Satisfaction and a sense of heat
What's next for you after this mix?
I'm going to Bodø to play for the first time. And I'm exited to see how the midnight sun impacts my set and the crowd.