Thomas Refvik, a prominent feature in Det Gode Selskab repertoire of DJs came down to set the tone for a Sunday night that would end with the DJ back in the booth later on churning out a energetic mix to a large turnout on the dane floor. For his edition of the Æmix his set creeps slowly onto life with faint echoes of melodies as percussive arrangements toil away in lower tempos.
Keeping the piano central to his mix, Thomas really instills that sense of a Sunday feeling and by the third track with its Jazz-inspired keys, he captures a mood that merely teases at what's to come. Easing through the set, to take us into the latter part of the night, there's a progression that swells, but only slightly before dipping back into the deeper end, with a visceral piano arrangement playing us out into the night.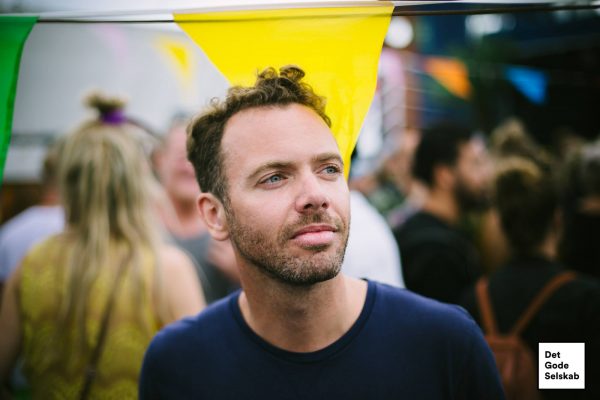 Give us an introduction
I'm Thomas Refvik, a resident and crew potato in Det Gode Selskab. Started of my DJ adventure with hip-hop way back in the days. Converted however to electronic music during the hype(erstate) in the late 90's with Temple of Love and Summer Parade as my inspiration and first house DJ sets. Growing up in Sandefjord we didn't have the best scene so had a bit of a break before starting playing music regularly in Oslo after moving here 7 years ago.
What is your earliest memory of a piece of music?
Oh, there's so many.. but got my first vinyl when turning three, Fraggle Rock, still present in my collection. That one always brings a grin on my face, hehe. Though most if my childhood music memories is filled with hip-hip from artists like Public Enemy, A Tribe Called Quest, Das EFX etc.
What sound or genre do you feel represents what you try to do through your selections?
I have to admit that my range within electronic music is quite board. Don't really get stuck on a genre, it's more important that the music moves me in some way, wether it's a beat, melody or vocal. I get easily a bit tired of specific sounds and genres so I'm always on the hunt for something new and different. Sometimes that takes me down some weird roads that often can be reflected in the music I play.
What do you consider your role as DJ should be?
I guess it's mostly about entertaining the crowd and facilitating a night they really can enjoy, but also a teacher in some way. It's easy to go through an entire night with one expected crowd pleaser after another, so I always want to try and challenge the crowd a bit during a set. Maybe have them open their eyes to something new they didn't knew before. Seing a surprised face followed by grins and high fives is probably the best feeling I get as a DJ.
What was the theme of your mix?
Went into this mix with only a hint of a plan, but wanted to take it quite a bit down with rhythmic variations and a little bit more acoustic sounds than I usually would play during a night.
Which track in your Æmix best represents the theme of your mix and why?
During this mix piano was the most present instrument, so I would have to say that Vlad Caia – Lost Quintet sets the theme quite right.
What do you hope your Æmix relays to the listener?
Curiosity and something that goes well with that nice cocktail during a summer sunset with friends. I spend a lot of time exploring different music and genres and hope that the introduction of some jazz and classical in a house mix can make more people open their eyes to not locking down to specific genres.
What's next for you after this mix?
I'm going straight into a full night the back yard at Æ with Det Gode Selskab and our Berlin friend Argenis Brito, that's gonna be crazy! Our spontaneous dj/live collab Los Cocos Alive have had a tendency to make music magic happen. It's been a fairly busy summer so far, probably gonna grab my backpack and go hiking. Still a lot of events this summer so taking a breather once in a while feels just right :)