A week after appearing at Øyafestivalen, (Matz) Frantzvaag came back to our booth to record his edition of the Æmix. The Fuck Reality (Smallville Records) artist kept it deep, but boyant with tracks utilising chord progressions buried deep in Rhodes keys and pads tailing off into oblivion, depositing frequencies at the upper end of the spectrum in a thick layer of tonal mist.
The young producer/DJ rolls up his sleeves on occasion introducing a more punchy jackbeat in his mix with a nod to his predecessors while at the same time giving us a glimpse at the bottom of his extensive and diverse record bag. Many new tracks interlaced with the old Frantzvaag keeps it House through the hour. A year on from his brilliant debut Frantzvaag has been transferring his powers from the studio to the booth in Oslo, with a sound that reflects his music on record.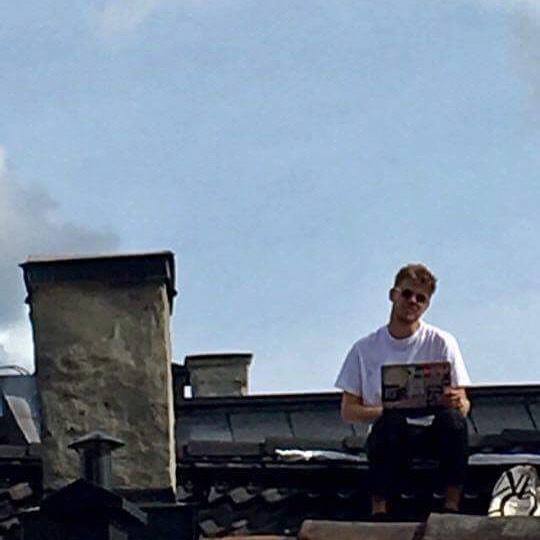 Give us an introduction
23 years old. Been making and playing music for 8 years or so.
What is your earliest memory of a piece of music?
Pocahontas soundtrack maybe. That movie was my favorite thing as a 3-4 year old.
What sound or genre do you feel represents what you try to do through your selections?
Complex music that doesnt sound complex, some dirty and some clean.
What do you consider your role as DJ should be?
Playing music I like in a way that makes other people like it as well, and spending as much time as I can finding this music.
What was the theme of your mix?
Combine the old with the new, in a way that hopefully made some sense. Plus including a few forthcoming bits by myself.
Which track in your Æmix best represents the theme of your mix and why?
A1 from WLSLTD03, the track doesn´t have any name further from that. It´s pretty new, but still sounds like it could have been made 25 years ago.
What do you hope your Æmix relays to the listener?
That they get motivated to explore further.
What's next for you after this mix?
Learning to play my studio partner Olavs miniature marimba.