Mudman is a DJ, remixer and producer who can often be found playing alongside the brokesteady crew any given Monday for Mandagsklubben. His remixes and productions have found love on labels from Beatservice in the far north to Small records on Berlin both as Mudman and as the more heavy-handed Apodyopsis alias. Blending samples with eerie synthesisers his work can go from House to Techno, and it extends right into the booth.
When we asked Mudman to this edition of the Jæger mix then, we expected nothing less, and the DJ pulled some gems out of the bag, mixing the old with the new through an hour of dynamic variation. A potent set from start to finish, Mudman shrugs mood for energy, breathing life into the early hours of a Sunday night and a Wednesday afternoon for this edition of the Jæger mix.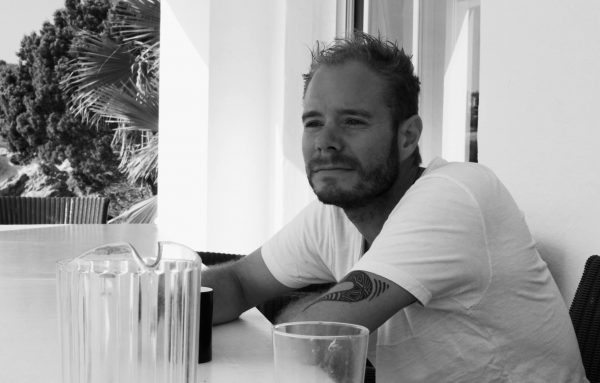 Give us an introduction
My name is Marius Rypdal aka Mudman from Oslo, Norway. Music has been my main profession all my life and I play different instruments and a lot of different genres. I also compose for tv, theatre etc, but my heart has always been with electronic music.
What is your earliest memory of a piece of music?
Hard to remember, but having both parents being professional musicians, I grew up with music all the time. I think dancing to Aretha Franklin with my mom in the living room at the age of 4 is my first real memory.
What sound or genre do you feel represents what you try to do through your selections?
 I like to mix everything from deep house to techno. Variation is good!
What do you consider your role as DJ should be?
 Make people have a great night on the dance floor getting lost in the music.
What was the theme of your mix?
Just mixing different styles, trying to show what I would do in a club compressed into one hour, and my mixing style is quite old school, cutting with the faders etc. I always liked the old way of mixing techno and I think small faults are just charming. Makes the experience more alive.
Which track in your Æmix best represents the theme of your mix and why?
 All of them
What do you hope your Æmix relays to the listener?
 Just a hour of varied styles that can be enjoyed while sitting on a bus or having drinks with friends. Hopefully It can bring some good vibes to people.
What's next for you after this mix?
 I'm going so Sao Paulo in Brazil soon (my fantastic wife is from there), and I will go in the studio with several great producers, all based around the legendary club D'Edge. Hopefully we will be able to finish some cool tracks, and we will also finish a track me, Eric Small and Johnny Da Cruz started here in Oslo. There's probably a cool gig as well, but all the details are not official yet.