Vibeke Bruff has been a immoveable rudder in Oslo club music for over a decade. Gaining momentum as one half of the feverish Deep House act No Dial Tone, Vibeke Bruff has refined her craft from the stage to the studio, and  the booth. Alongside Kristina (DELLA) Dunn, Bruff was the introverted figure behind the dials in No Dial Tone's ferocious sonic spray, haunched over her controls like an obsessive surgeon, moulding truculent arrangements around soulful vocals and deep rhythm sections.
After No Dial Tone, Bruff went on a short hiatus before returning to the fold in 2016 with In the Dark, featuring ZiaLand. Still haunting a darker corner of House music, Bruff stripped her music back to its rhythmical foundation and built on its basic framework with an eerie atmosphere, looking for that human dimension in the cold landscape of machine music.
It's a sound she built upon in her DJ sets too lately and in her edition for the Jæger mix, she pounces on it in true Bruff style, applying it to a more reserved tempo. Vocals inform much of her selections, while that eerily sparse atmosphere clouds the entire mix in a sultry mood. Tracks that trawl the deep for rhythm sections move at a restrained pace, evoking the feeling of an early Sunday evening with a Marvin Gay vocal sample punctuating the mix expertly as it croons "let's get it on" at the end.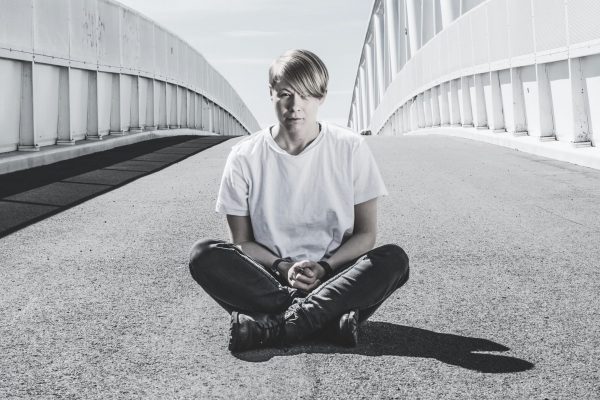 Give us an introduction
I am Vibeke Bruff. I am an Oslo-based DJ/Producer. I have been a part of the growing club scene in Oslo for over 10 years. I fell in love with the music at a very early age and it's been my passion and drive for as long as I can remember.
What is your earliest memory of a piece of music?
That's a difficult one. I have a lot of memories, but the one memory that comes to mind, would be borrowing my neighbours trumpet and playing Michael Jackson over and over while doing the moonwalk in my livingroom at the age of 7.
What sound or genre do you feel represents what you try to do through your selections?
I like to stay pretty deep with an underground sound and a dark deepness on the low end. There needs to be driving atmospheric beats topped with some vocals for me.
What do you consider your role as DJ should be?
As a DJ I think is important to stay real to your sound and to connect with the dance floor.
What was the theme of your mix?
I knew I was playing an early set and not a full-on late hour nightclub, so I wanted to stay deep and have a good flow towards the end of the mix. I wanted to bring a fresh selection of today's favourite tracks.
Which track in your Æmix best represents the theme of your mix and why?
It's hard to pick just one track that represents the mix, because the feeling I wanted to create was through the entire selection of tracks. I feel like I expressed myself and my style through the entirety of the mix.
What do you hope your Æmix relays to the listener?
I hope the listeners will enjoy the mix and maybe it can set the mood before a night out.
What's next for you after this mix?
I'll be working on some new productions for a few different labels. There are no release dates yet but you can
follow me
for updates.