Det Gode Selskab associate, Timo stepped into basement booth on Sunday, setting  the mood for the night ahead with a Jæger mix inspired by the location. Setting the tone for the mix ahead with an unknown Tech-House, Timo uses the textural beauty of the track as a launchpad, a slow buildup to a more minimal stripped back track where the beat takes root in the foreground for the rest of the mix.
Playing around two-step percussive rhythms, House bass-lines and synthetic sonic arrangements, Timo narrates the start of an evening in our basement, letting the tracks dictate the way forward at each turn. With little relief from the primal percussive drive, Timo's intentions are firmly focussed on the dance floor and getting those first tentative steps moving to the beat.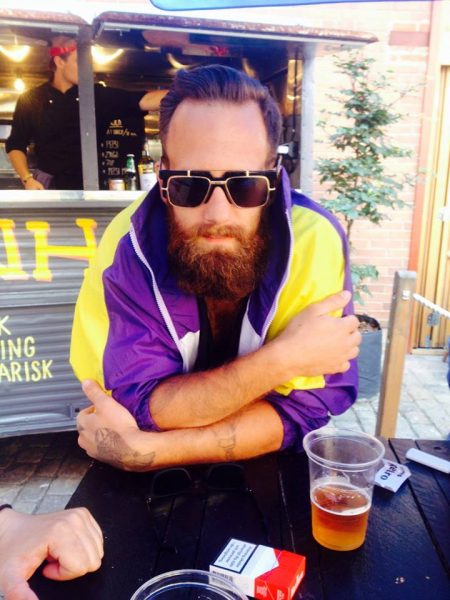 What is your earliest memory of a piece of music?
 Kraftwerk of course but there was also another moment: my first party when I was 13  (even though my mum picked me up at 12:00). The organisers h booked Marusha and I remember that clearly as my first introduction into electronic music.
What sound or genre do you feel represents what you try to do through your selections?
 I'm sorry, but I feel this is really difficult to answer. There are so many new genres popping up and being mixed. To keep it easy let's just say House and Techno.
What do you consider your role as DJ should be?
 To make sure that the listener in the club or through the radio has a musical experience and great journey through the night.
What was the theme of your mix?
 I didn't really have a theme. I was looking forward to record the mix in the basement through, so maybe the theme was basement ?