In plaintive, subtle tones, Swedish DJ/Production trio Inkfish opened up the floor in Jæger's basement this Sunday for The Jæger mix. luring the listener in through submissive melodies and airy soundscapes, Inkfish, mix takes a mercurial turn through the first few tracks coinciding with an immediate shift from subtle melodic expeditions to repetitive beats.
Inkfish have been making music since the 90's and have featured on classic compilations from Renaissance and Ministry of Sound as well as releasing a host of original material on labels like Azuli, Bedrock, Doppelganger, Mistake Music, Parquet and Stereo Productions from an early stage in their career. They often hop over the border from Sweden, playing Påfulgen's exclusive dance floor or joining Det Gode Selskab crew for their weekly Sunday evenings at Jæger. On this particular occasion, Ivaylo propositioned Inkfish for a Jæger mix, where he coaxed an exclusive early set out of the headliners to open the floor for Tod Louie and co.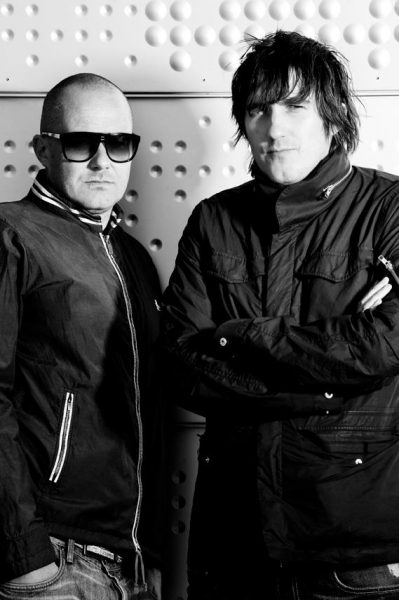 Give us an introduction
Three handsome fellas from Sweden releasing semi decent records recently on Traum schallplatten and Parquet . Now we are mainly focusing on reestablishing our own label.
What is your earliest memory of a piece of music?
 Getting so old it´s hard to remember, but Joy division, Happy Mondays and New Order is three band´s worth mentioning.
What sound or genre do you feel represents what you try to do through your selections?
Mixing up different genres into the typical Inkfish sound.
What do you consider your role as DJ should be?
 It all depends on your slot time, we appreciate a guy who makes a proper warmup then one coming on playing the biggest tunes from the beginning to the end. As a dj your job is to take your crowd on a journey from the beginning to the end, educate people in music and always be in the forefront of finding new producer talents.
What was the theme of your mix?
The Inkfish sound :)
Which track in your Æmix best represents the theme of your mix and why?
 All of them are equally important in the mix.
What do you hope your Æmix relays to the listener?
Hopefully to get off the couch and get into a club.
What's next for you after this mix?
 First we got our Tuesday residency coming up again and then we´re currently working on a half album and some exciting collaborations coming up.