Mandagsklubben has been a Jæger institution since opening, with Jeff Niels, Davidow Røsset and Andre Bravo leading us into every week through the entire spectrum of club music. Andre Bravo through his many aliases and extensively rich musical heritage caters to a night where everything from R&B to Techno finds a place and no hierarchies exist amongst them. His sets are diverse, but never eccentric and leads the crowd in an accessible charm lifted straight from Disco, but not beholden to it.
In this edition of the Æmix the Mandagsklubben resident harnesses the sound of an early Monday evening with tracks that stretch from the deeper spectrum of House to the darker corners of Acid, and with absolutely no quarter given. An early evening set from start to finish, Andre Bravo keeps the tempos upbeat, but the melodies sweet in uplifting arrangements that break the monotony of the 4/4 kick drums they crowd around. It's only a small morsel of a taste of Andre's extensive abilities and the many directions a Mandagklubben event could unfold.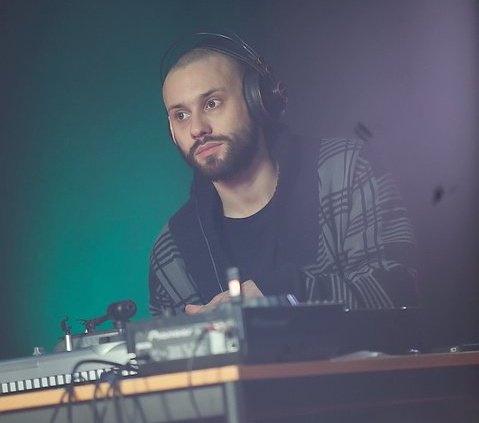 Give us an introduction
One very handsome DJ, producer, hobby chef & toy collector.
What is your earliest memory of a piece of music?
Not sure but one of the earliest is Earth Wind & Fire`s "September".
What sound or genre do you feel represents what you try to do through your selections?
I really went for a bit of everything, from Los Pastores to Fort Romeau to Guy Gerber to Jozif. All of them combined brings out a typical early Mondays Night feeling at Jaeger.
What do you consider your role as DJ should be?
My role is to being able to read the crowd and keep a dancefloor, while doing this at the same time educate and give back.
What was the theme of your mix?
Not really much of a theme here, except trying to get that early Mandagsklubben vibe going between 23-01.
Which track in your Æmix best represents the theme of your mix and why?
All of them together represents the feel of the theme. But I really love the first one by Marlon Hoffstadt.
What do you hope your Æmix relays to the listener?
I hope it gets them inspired to come out to Jaeger more often! Especially Mondays.
What's next for you after this mix?
Well, off to Mandagsklubben tonight, then over to Elefant for my weekly Residency there with Schnabel, then over to Dattera til hagen on Friday to play an all Disco set etc ++++ Btw Come and check out my new bi weekly residency at Nattfabrikken, Its on Fridays and is called Code 4.