The first DJ to make a second appearance on our Jæger mix series is Frædag resident Oskar Pask. Oskar is the only DJ ever to be nurtured through the ranks at Jæger, and a year on from his first appearance for the Jæger mix series, he's cultivated a distinctly Oskar Pask sound in our booth. An integral part of the R.L.O.C Frædag collective, Oskar likes to play in a kind of Nu Groove aesthetic where lo fi elements combine with punchy percussive rhythms in effervescent combinations of Acid and House for the early evening and in this latest edition of the Jæger mix he lays these foundations bare in the recorded format.
A digging personality through and through, Oskar enriches his latest finds with a hefty selection of obscure classics and where the old meets the new is where Oskar's mixes thrive, and that's where his latest Æmix resides too. Oskar brings a jacking energy to the Æmix series this week, while at the same time showcasing a talent between walking that fine line between the warmup DJ and the first tentative steps on the dance floor. Playing high-energy in lower tempos, Oskar evokes that party spirit from start to finish.
The last time he graced us with his presence on the Æmix we hadn't installed the Q&A section yet, so with his latest edition,we also get to ask him some questions about his mix, his biography and some of his thoughts on being a DJ.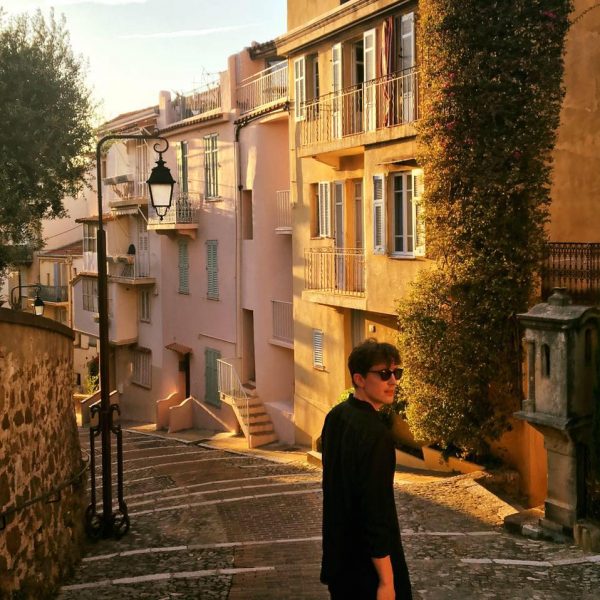 Give us an introduction.
Friday resident at Jæger, 1/4 of the Skranglejazz collective, and sucker for good parties.
What is your earliest memory of a piece of music?
Probably not my first, but best and earliest memory is "Chris Rea – Driving home from Christmas". My dad bought it on CD even before we got our first CD player.
What sound or genre do you feel represents what you try to do through your selections?
Well, Im not sure about all the sub genres, but I guess house music covers it. I'm an emotional guy, I think that reflects my selection. But I try not to be too dreamy.
What do you consider your role as DJ should be?
Play some damn nice music… Adjust the knobs… and Holla at people…
What was the theme of your mix?
I wish I had a good answer to that, but I just tried to show a little bit of what I'm into just right now.
Which track in your Æmix best represents the theme of your mix and why?
MR & MRS DALE – It's You (New York – London mix)
What do you hope your Æmix relays to the listener?
I hope that it's gonna someones favorite mix for the next 14 days.
What's next for you after this mix?
It's gonna be a looooooots of gigs abroad. Neh! I will be playing here and there, Jæger on fridays, Skranglejazz w/Mark E on December 27th. I can't tell you more than that.