An Oslo DJ mainstay and a card-carrying member of Oslo's old guard, Asbjørn E has paid his dues across the city, and played every notable spot in Oslo, past and present, through the course of his extensive career. He remains close to the deep and minimal roots that carried him into the Oslo scene and has played an integral role in the Fin Gardin and Mikrro concepts, as well as G-Ha & Olanskii's Sunkissed nights. "Semi-retired from Djing", but still boasting a sizeable record collection, Ivaylo lured Asbjørn E out of the suburbs to reclaim his legacy as this week's Jæger mix guest.
A soulful blend of micro and minimal textures, that extend deep into the sub frequencies, Asbjørn instils a happy, content mood in his hour at the turntables. Jazzy pianos stomping on repetitive chords while lively, ornate percussive phrases combine and juxtapose each other through a vivid mêlée of timbres. Tracks that combine marimbas circling around deep echoing juno bass lines, puncture a weighty synthetic atmosphere. Clouds of mysticism and intrigue swathe the tracks, but only lightly, as not to lessen the minimalist impact of their arrangements.
There's  suspense and drama that follows Asbjørn selections as each song extrapolates the last, leading onto the next, building up to some divine moment, as if the DJ was opening up for a night at the end of the world. Transposed from and early Sunday evening to a Wednesday afternoon, Asbjørn E is this week's DJ in residence.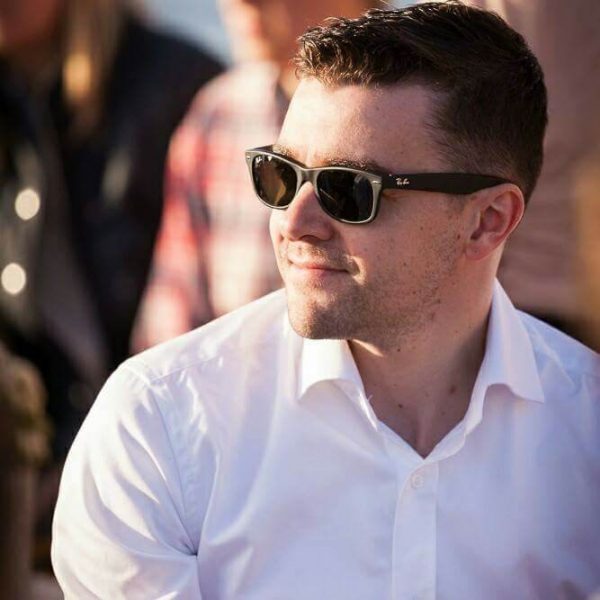 Give us an introduction
Oslo kid born and raised. I started DJing in 2001, and was part of concepts Fin Gardin and Mikro. Joined the Sunkissed family about 2010-ish. Semi-retired from DJing after moving to the suburbs and having kids, but still get to play my records every now and then.
What is your earliest memory of a piece of music?
My dad played some Beatles records and Yellow Submarine is the one that sticks to my memory.
What sound or genre do you feel represents what you try to do through your selections?
Mostly house music ranging from deep, organic to more techy stuff, minimal and techno.
What do you consider your role as DJ should be?
 Play the music I like and creating a good vibe for the people in the club. And say no to requests
What was the theme of your mix?
Deep and percussive, sprinkled with some melodic elements
Which track in your Æmix best represents the theme of your mix and why?
 The first song: Kollektiv Turmstrasse remix of Nick Curly – Between
What do you hope your Æmix relays to the listener?
 A nice listening experience. Maybe some head nodding and subtle dance moves behind the desk
What's next for you after this mix?
 Nothing on the agenda yet, except for juleverksteder with the kids and julebord with the grownups.