Spotting a hole in his demanding touring schedule, Finnebassen made a call on Ivaylo and the Jæger mix series to lay down his first contribution to the series. A honorary Jæger resident by now, Finnebassen's sets in our basement show us a side to the DJ producer that audiences around the rest of the world don't often get to see. Trotting the globe in 2017, Finnebassen's name has adorned line-ups from Brazil to Ukraine this year, with no signs of slowing down before the holiday season with a trip to Australia on the cards in December. Often the headliner, Finnebassen's sets are imbued with a forceful energy to cater to a peak-time crowd, but as his all-night sets around Oslo's has shown his as adept at warming a crowd to a dancefloor.
For this episode of the Jæger mix  Finnebassen turns down that spirited energy and settles in to a more sober mood. Although he plays at a more conservative pace, the mix is still very much in the style of Finnebassen. Deep chords and  sub-bass-lines trudge along in rhythms lifted from House, while hallucinogenic lead lines trip over each other to create spartan minimalist textures. Dub progressions keep the mix pulsing along at a reserved rate from one track to the next, and particularly cold and introspective mood follows with Finnebassen playing on themes of mystique and intrigue through his selections.
You can read a full interview with Finnebassen here.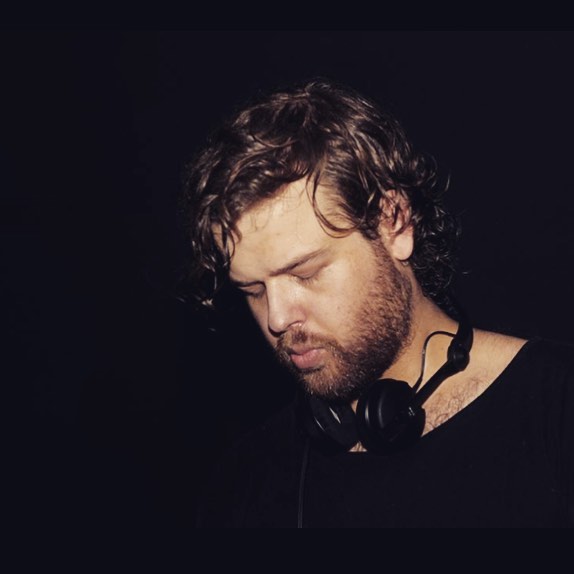 Give us an introduction
I did a mix with lots of different stuff. Some of My New stuff. Some favourites. Old and New.
What is your earliest memory of a piece of music?
Driving in my father's car listening to country music.
What sound or genre do you feel represents what you try to do through your selections?
I don't Like putting it in a box. Its a mix of House and Techno I guess.
What do you consider your role as DJ should be?
 Someone who makes people dance, and expands the musical horizon of their listeners.
What was the theme of your mix?
 Just music I'm into.
Which track in your Æmix best represents the theme of your mix and why?
Maybe the first track.
What do you hope your Æmix relays to the listener?
 I haven't thought too much about it. I came to play for an hour. I just had fun!
What's next for you after this mix?
Australia Tour.