Strangefruit's legacy runs perpendicular with electronic music in Norway. One of the first bonafide DJs on the scene Strangefruit was instrumental in bringing the sound of New York  to the Oslo fjord as a teen. "The electronic music from New York  felt like a spaceship" at the time he told us in an interview back in 2016 and Pål "Strangefruit" Nyhus must of appeared like an alien out of the fog playing this kind of music to a new malleable generation. Prins Thomas and Øyvind Morken lists as some of Strangefruit's students and his impact on the Oslo DJ community is unquantifiable today as DJs from all generations continue to call on Strangefruit as an immoveable influence on their own career.
Whether he is DJing or in the production chair as one half of the Disco-Dub-Psyc group Mungolian Jetset, Strangefruit's presence in the Oslo music scene is tantamount to its vitality. Introducing new audiences to buried treasures and always on the cusp of new music himself, Strangefruit's music and sets are eccentric, playful and informative all at the same time.  He is a chameleon behind the decks and is able to move from bargain bin Boogie to ostentatious Techno in the space of an evening, keeping his audience on a razor edge of expectation as he traverses the musical cosmos. Strangefruit is an experienced hand at this, and expertly plays between context and music as he pounces on that ever-ephemeral sweet spot of an evening.
For this edition of the Jæger mix he puts this into practise yet again, but opts for an organic sound that saunters around the lower tempos and calls in all manner of alien soundscapes. Drawing the attention away from his own innate ability, Strangefruit puts the music front and centre for this mix and digs to realms whose existence radio telescopes are still oblivious to. Electronic soundscapes interpose acoustic instruments in texturally magnificent arrangements that seem to originate from a parallel dimension. From Funk to Reggae to Psychedelic, Strangefruit looks to the most obscure corners of his musical universe in this mix, which comes together as enigmatic "blend of early Sunday night tunes" and… a Mungolian Jetset exclusive.
* Strangefruit plays RETRO with DJ Nuhhh Thursday 21/12.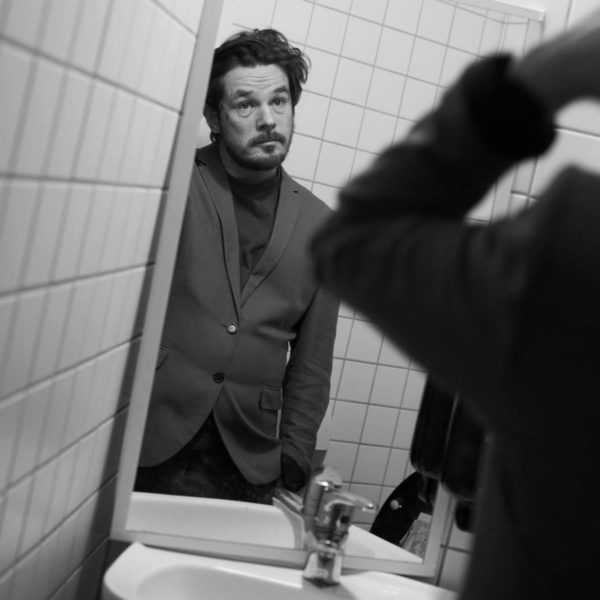 Give us an introduction
My name is Pål, and I am funky.
What is your earliest memory of a piece of music?
My earliest memories that influenced me is listening to my elder siblings vinyl editions of The Beatles 67-70 collection and Pink Floyd´s "Dark Side Of The Moon". I can recall hearing "On The Run" through headphones and remembering it gave me a feeling of excitement and fear at the same time.
What sound or genre do you feel represents what you try to do through your selections?
Ooh, that´s a tough one as I am a dj with many and no specific style. My main interest in doing this is for the love of music as in music itself. As a dj, music has a way of connecting differently to whatever party, space or situation you are performing in, so if I play in a dark underground kind of club I`ll somehow reflect that. If I play in an outdoor sunshine kind of event, I will reflect that. If I do a wedding, I will play a set of guilty and not so guilty pleasures, but with my head tuned into doing a set like that. However I cannot play music I really don´t like or not feel though. If I were to describe what sound or genre I represent, I would say I kind of represent them all but is humbly trying to connect them and navigate through them like a jedi :)
What do you consider your role as DJ should be?
I consider my role as a dj to be an edutainter.
What was the theme of your mix?
There is no specific theme to the mix, rather a intuitive selection of what I find to be a nice blend of early sunday night tunes, and then some.
Which track in your Æmix best represents the theme of your mix and why?
As there is no specific theme I am not sure which one that best represents the non-theme :) But, there is a premiering track here. Our brand new version of Sly N Robbie meets Nils Petter Molvaer. ( Mungolian Jetset Version ) That`s something???
What do you hope your Æmix relays to the listener?
Just listen to it for what it is. Enjoy if you like it, turn it off if you don`t.
What's next for you after this mix?
Next up is going home and catch some sleep. I`ve had a pretty busy weekend. Ta ra!