Solaris aptly brings our Jæger Mix series to its conclusion in 2017. One of the central figures at Det Gode Selskab, Solaris has been taking the baton from Ivaylo's Jæger mix series throughout the year, driving Jæger's Sunday night audiences deep into the night with a unyielding brand of Techno and House every Sunday.
Solaris' sound is born out of the minimal arrangements and jacking beats of Tech House, and he's able to take that sound from an intimate setting with a reserved pace at somewhere like Club Der Visionaire to the body-slamming moments at peak times playing with the likes of Steve Bug and Sven Väth. With Tod Louie and Phillip Hinz, Solaris has established a residency, an event series, and  a festival under DGS banner, which continues to bring some of the biggest names in electronic club music to Oslo, while maintaining that intimate party atmosphere.
For his Jæger Mix, Solaris favours a reserved approach, playing in the sober and the airy timbres of his chosen sound. Keeping that groove firmly locked on in a 4/4 mode, Solaris plays on the various ambiences that form around the tracks as they collide and sustain each other. He keeps things "atmospheric and groovy", providing a bridge from the opening set to the twilight hours with tracks that pull at the tension of the mix as they progress.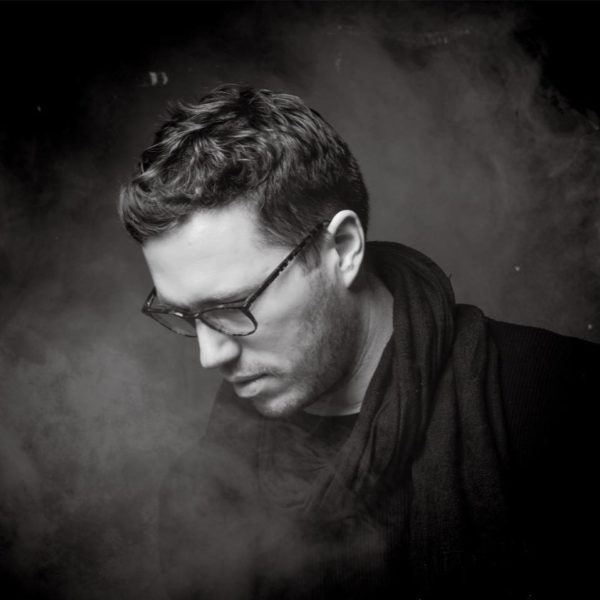 Give us an introduction
I am Solaris. I am a dj/producer as well as working in an advertising agency. Together with Tod Louie I run Det Gode Selskab. We play every Sunday at Jæger and on and off different locations in Oslo and Berlin from time to time.
What is your earliest memory of a piece of music?
 "Paul Young – come back and stay"
What sound or genre do you feel represents what you try to do through your selections?
Atmospheric and groovy. Sometimes hard, sometimes softer stuff. It all depends on the people dancing.
What do you consider your role as DJ should be?
 Make people dance and show them some good music.
What was the theme of your mix?
There was no theme, just a bunch of old vinyls and some new tracks. I didn't have time to prepare myself, and that kinda shines through in the mix even though its full of nice tracks.
Which track in your Æmix best represents the theme of your mix and why?
All of them. They are all good in their own way. However, there are one in there, but its from an unknown artist. White label. Strong track, haha.
What do you hope your Æmix relays to the listener?
Dont know.
What's next for you after this mix?
 First vinyl release on our new label Det Gode Selskab. Its a track by A:G with remixes from Dandy Jack (Perlon) and me, Tod Louie and Karl Fraunhofer. Looking forward to see it in the shop.