After hosting the first successful LYD showcase at Jæger with KSMISK and Rudolf Kontainer in our basement, Olle Abstract stayed on till the Sunday to set the tone for the week ahead with his edition of the Jæger mix. Gestating forth from the warm keys of Brian Eno's 1/1 from Music for Airports, Olle Abstract sets a sober, introspective mood for a mix that spans the width and breadth of the ambient genre. From Olefonken, to of Norway to Prins Thomas and Bugge Wesseltoft, the other consistency to Olle Abstract's mix is that it is dominated by Norwegian artists.
The mix is something of an extension of his radio show, for a late night audience featuring a mix of new- and old Norwegian music alongside the likes of Aphex Twin. A mix for repose and "relaxation", Olle Abstract takes us on a soul-searching journey, where transient piano phrases languish amongst cascading waves of electronic textures that are only on occasion accented by a percussive pulse. The Norwegian stalwart broadcaster and DJ, shows a side we don't often get to see in our booth, as he abandons his proclivity for House and Techno in favour of a listening mix with designs on an early Sunday evening or cold Wednesday afternoon.
*Read an extensive interview with Olle Abstract here and LYD is back on the 28th of April.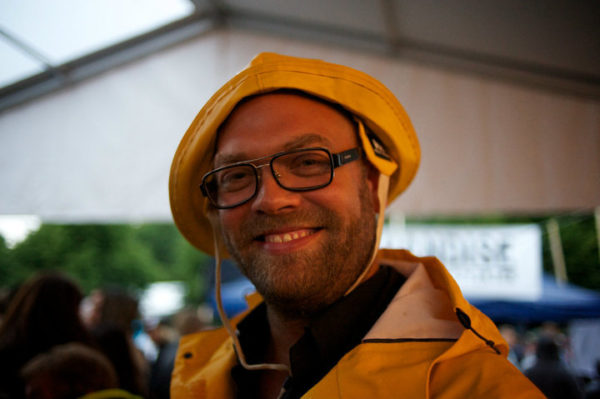 Give us an introduction
Olle Abstract. Long time music lover and DJ.
What is your earliest memory of a piece of music?
 My mom playing the piano for us kids every night before we went to bed.
What sound or genre do you feel represents what you try to do through your selections?
I'm into so much different stuff. Black music. Or based on a black heritage. It has to have a groove. Most of the time. But for this mix I just wanted to make the listener relax. It is a very chilled mix. Almost sleepy.
What do you consider your role as DJ should be?
Education through entertainment. An Edutainer. Spread Happiness. Show love. Dance.
What was the theme of your mix?
 Relaxation. A few favourite sleepy numbers. Ambience. Not to make people dance for once.
Which track in your Æmix best represents the theme of your mix and why?
Aphex Twin -Avril 14th. A sad piano piece. Very beautiful. Slow. Mellow.
What do you hope your Æmix relays to the listener?
 It should be a perfect soundtrack to relax to. Nice for sleeping, meditation. Maybe some yoga. Or sit quiet and listen to. Music is versatile.
What's next for you after this mix? 
Another radio show?