For his return visit to the Jæger mix, Vinny Villbass keeps things upbeat and optimistic with a mix that combines the charm of vocals with the primordial rhythms of House music. There's always a bounce in Villbass' step and this mix is no different, non-conformist and setting the tone rather than placating to it. Vinny Villbass leaves this mix up to chance, but clearly finds something of a world theme as contrapuntal rhythms, pitched percussion and repetitive chants make regular appearances around receptive House beats. The Sunkissed and Badabing resident locks on to a groove early on and wavers little from the pace, cutting a direct line from those first tentative steps on the dance floor to peak time. Sticky acid bass-lines and effervescent pads keep the mix melodic and buoyant with Vinny Villbass coaxing everything he possibly can from each track before he moves on to the next. It's a restless mix that never quite settles and in the footfood traditions of the DJ, they symptoms can give you itchy feet.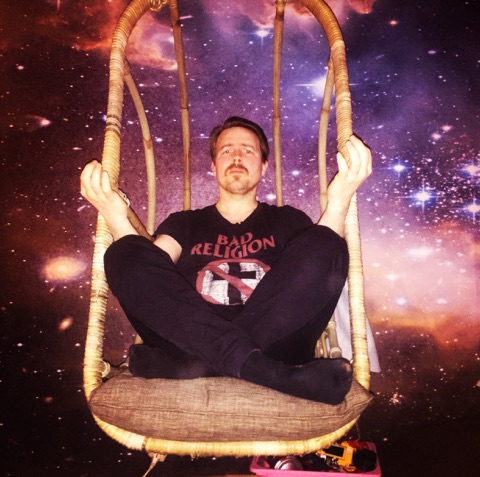 Give us an introduction
I am Vinny Villbass.
What is your earliest memory of a piece of music?
Phil Collins – in the air tonight at the age of 3. I used to call it "the drummermansong"
What sound or genre do you feel represents what you try to do through your selections?
Rhythm music
What do you consider your role as DJ should be?
Selectaaaa
What was the theme of your mix?
Wheel of fortune
Which track in your Æmix best represents the theme of your mix and why?
None
What do you hope your Æmix relays to the listener?
Hippyness
What's next for you after this mix?
Sunkissed with Bjørn Torske, then our monthly Badabing-party. Oslo ❤