Kristin Ernstsen is a prominent fixture on Oslo's music scene, both in front and behind the decks. Between working within the city's music industry and her presence on the dance floor, she is also Vari Loves, one of Oslo's most fervent DJs. As Vari Loves she sculpts soulful, genre-hopping sets that take large strides between styles and sounds anchored in the deep, poignant currents of House. A regular guest to Jæger in the booth and on the dance floor, Vari Loves makes a welcomed return to the former as this week's guest for the Jæger Mix series.
Vari Loves leads us on an ebullient journey through the electronic music cosmos with sparkling hats and bubbling synths lighting our way. Wispy and tentative vocals lurk just beyond the foreground, while suggestions of a sultry summer mood flit between lethargic four-four beats. Vari Loves goes from the trudging afro-rhythms of her unknown opener to the melodic vividness of Mind Against and eventually ends the mix with a spring in its step at Peggy Gou's bubblegum synth explosion, Itgehane. It's a progressive mix with a distinctively sweet disposition from Vari Loves, parting clouds as it makes its way through the hour.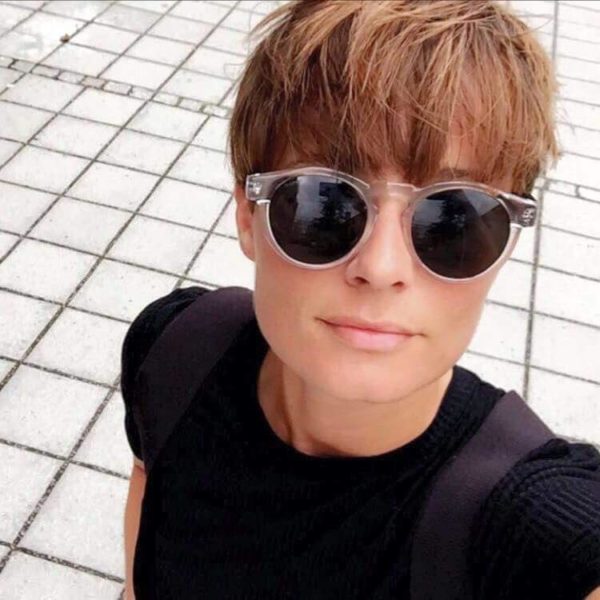 Give us an introduction
Kristin aka. Vari Loves
What is your earliest memory of a piece of music?
Listening to my dad's vinyl mid 1980s; I would listen to everything from Chicago to early Elvis stuff. Just getting to know music without any judgement. I remember the melodies gave me a buzz.
What sound or genre do you feel represents what you try to do through your selections?
 It's hard to pick one genre, I would like to be genderless and mix it up. It's definitely got some kind of techy, synthy feel to what I play, a hard outer with soft inner. I choose music that soothes my soul somehow.
What do you consider your role as DJ should be?
Making a sound track to life. Give the audience music that makes us feel something, forget our daily problems or just release them. Music is amazing like that.
What was the theme of your mix?
I tend to think of the 1 hour mix as a whole duration of a party or a night. I've always made mix tapes like this, start soft then by the end you are dancing!
Which track in your Æmix best represents the theme of your mix and why?
Oh hard to answer. Every single song is important here. :)
What do you hope your Æmix relays to the listener?
 I hope it makes them feel good!
What's next for you after this mix?
More gigs, more music. Looking forward to the summer really bad, longing to dance and play outside in the fresh air.