Jaeger technical associate, DJ Hamburger kicks us off on this week's Jæger mix with an blistering electro cut from COEO, planting its feet firmly on the dance floor for the duration of its stay. A sound-boom operator by day and a phantom behind our mixing desk by night on occasion, DJ Hamburger comes out from behind the scenes to lay down a mix for Ivaylo's Jæger mix this week.
Plotting a trajectory towards the infinite night, DJ Hamburger's mix launches into an uptempo, upbeat offensive, a relentless energy that just won't dissipate while he's at the decks. From Electro to House to Space Disco and beyond, everything goes in DJ Hamburger's Jæger mix with a tangible sense of pleasure weaving through the mix throughout his tenure. The energy is electric in this mix and it relays some of the personality behind the decks, never giving a quarter to preconceptions.
An easy-going, laid-back soul with an upbeat demeanour, we actually know very little else about DJ Hamburger and we'll let him take it from here in our Jæger mix Q&A…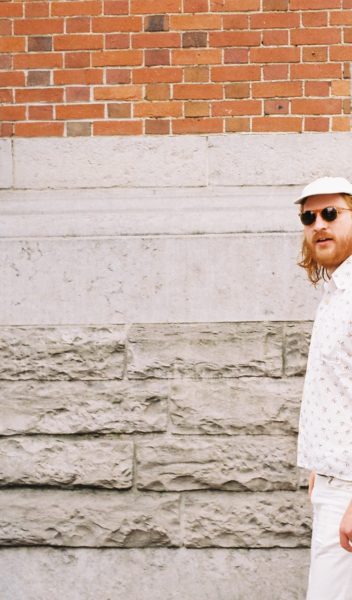 Give us an introduction
Hamburger, burgerboy4life, I just can't take it too seriously, I just don't won't music to be too serious. I tried once and failed, so from that day I just wanted to have music as my hobby, not a job. I work backstage, behind the scenes, sometimes I like to play music with friends or just experiment a little bit with sound. Sometimes I slap the bass in front of your face, buy me a burger, and I will give you some noise.
What is your earliest memory of a piece of music?
Maybe something from kindergarten, my younger brother and were sent to this drum lessons where we danced and played on some African drums. Still got the drum I got for my birthday, I think I was five years old.
What sound or genre do you feel represents what you try to do through your selections?
I think maybe I represent eclectic bipolar dance music (EPDM).
What do you consider your role as DJ should be?
Play something we can dance to.
What was the theme of your mix?
A mix of what I felt like to play and what I've been listening to lately. A mixed bag.
Which track in your Æmix best represents the theme of your mix and why?
Breakbot – Mystery
What do you hope your Æmix relays to the listener?
To dance.
What's next for you after this mix?
I'll take a train to Larvik to work on a tv-crime, warm up for Detroit Swindle at The Villa on Friday, and play at Cafe Stift in Lillehammer on Saturday.