Omar V has been a prominent fixture in the Oslo DJ community for the last three decades. A vinyl pusher that's worked in nearly every record store in Oslo until 2004, his musical knowledge is vast and wide, yet there's always a unique identity to his his selections.
Pushing his wares outside of the record stores, he is a familiar name on the DJ circuit, known for his eclectic blends and promiscuous nature when it comes to genres. As a producer he's released music on Full Pupp, Bogota and Smallville, working with the likes of Robin Crafoord (Trulz & Robin) and Ivaylo across a variety of House and Techno sounds.
His last release in 2016, Acidwave for Full Pupp's Vi Kål it Æcid made an inimitable impression on House music in Norway, and although he's output is reserved he continues to produce music while DJing.
Often making an appearance on Jæger mix resident Ivaylo's Bogota records, it has been some time since the Norwegian DJ joined us at Jæger. We never know on which journey an Omar V mix will take us, but there will always be some extensive travel through the lesser known corners of the musical cosmos and for his edition of the Jæger mix JM#090 he makes no exception.
Built from an eclectic palette its a mix that tracks a journey from the Balearic isles to Floston Paradise. Synthesisers supplanted from some retro-future offer scintillating melodies, while synthetic basses and percussion puncture at these textures.
There's a particular Disco & Hi -NRG temperament to Omar V's mix, that saunter's along at a more reserved pace. Omar V's transitions are always impressive, tying tracks together in a very dynamic and buoyant mix while eighties percussive arrangements and arpeggiated bass synths run along each other, leaving ghostly vapours of emotive melodies behind in their wake.
Omar V's is a welcomed presence yet again at Jæger for what seems an age since he last played here. We sent off some questions ahead of the mix to ask about his years working in records stores, what he's been up to since and the record that played the theme of this mix.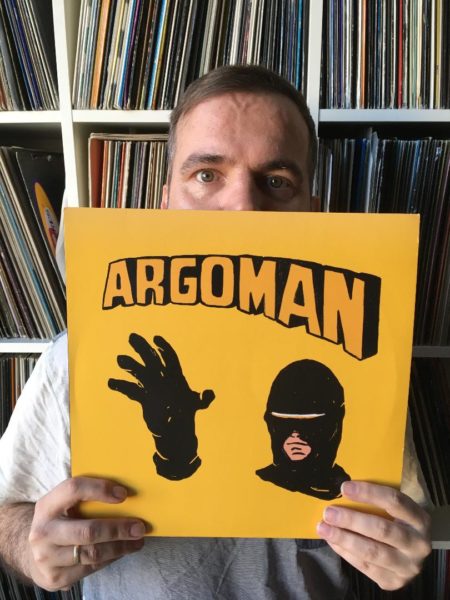 Hello Omar and welcome back to Jæger. What have been some of your musical highlights since the last time you played here?
Hi and thanks. I work full time these days and have a 1 and 1/2 year old daughter, so there has not been so much time for music, but I use any opportunity to produce or play records. I was playing with Jarle Bråthen at Bohenengold in Berlin not long ago, it was great fun, played at Elefant in Oslo during this Easter, haven't played there since it was Skansen, it was so nice. And finally, I've finished some songs I've been working on for a while now.
What's the earliest memory of a piece music and who played it to you?
Jean-Michel Jarre, the Oxygen album, my dad had it on vinyl and he played it often.
You've worked in a few record stores in the past. How did that shape your career in DJing?
My first job in a record store was in the Fotokopi Platebar at the Grønland Underground Center back in 1990. There I was responsible for all the imports of club music. I worked in various record stores until 2002. I met DJs, promoters, manufacturers and many doors were opened. Access to fresh vinyl all the time was clearly a big advantage.
What were some of the seminal records that encouraged you to start DJing?
I started playing records in the disco of Hallagerbakken Fritidsklubbb in 1982, nine years old and totally engrossed in club music. Some of the songs that were mind blowing to me back then were: Bizzy & Co – Take A Chance, Man Parish – Boogie Down Bronx, New Order – Blue

Monday

, D Train – You're The One For Me, and Trans-X – Living On Video.
How has DJing evolved for you over the years and what has stayed consistent in your role as a DJ?
Finding new music and old music and presenting it to others has become a big part of my life. I'm totally hooked and will always be. I've always listened to a lot of different music and over the years my DJ sets have also become more eclectic and possibly become my biggest strength as DJ.
What got you into making music and how would you describe your productions in three words?
I started playing with Fruity Loops, thinking it was fun, after that it has just escalated. My music: Free, Independent and Moody.
Can you give us an introduction to your Jæger mix?
The mix consists mainly of records I have bought lately, plus some classics. I decided that it should not be too deep and not too hard. I thought out in my mind a progression and red thread, sorted the records thereafter and mixed it up at Jæger.
Which track sums up the mix for you?
Argoman – Chimicalissimo on Permanent Vacation
What's next for you, and what can expect on the production front from Omar V in the future?
Try to find more time for the music I love and get myself a studio.