A visit from Jarle Bråthen always leaves a mark at Jæger. The Full Pupp associate, spends most of his time in Berlin these days, but whenever he comes to Oslo, he always makes a stop at Jæger, bringing a flurry of energy and colour to our booth with cosmic sets, bordering on psychedelic, staking an infectious claim on the dance floor.
Bråthen is a stalwart in the Space Disco scene in Norway, putting original music out exclusively for Prins Thomas' Full Pupp label. He's been spending most of his time in Berlin in recent years and leaving an indelible mark on that city, playing regularly  at the likes of Bohnenegold and Paloma Bar.
On a recent trip to Oslo, he  made a stop at Ivaylo's Jæger Mix to lay down a recorded set for the series. Jarle Bråthen recored an enigmatic set for the occasion, one that re-evaluated the early, opening set.
Playing in the very same textures you might year at peak time, but slowing them down to a more accessible tempo, the mix entertains and pulses with a dance floor at the same time. Listening to the mix on a Wednesday morning, it fits effortlessly between the morning coffee and breakfast routine, while at the same time preparing you for the working day ahead.
Jarle Bråthen's career has some interesting developments ahead too and we're always curious how Berlin's audiences differ from our own so we sent hime some questions to that effect, and his answers entertain as much as the set.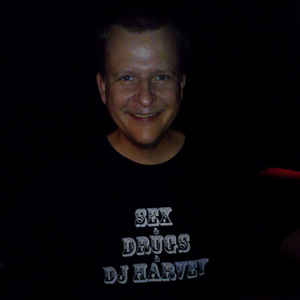 Hello Jarle, it's been a while since you've been at Jæger. What's been some of the highlights for you since your last visit?
One of my continuing highlights are that my club night "FjernstYrt" is taking the shape towards what I'm aiming for. Going on at ​Bohnengold​ for 2,5 years now the night is vibrant, full almost every time and lot of DJ's contact me to play there. In addition to curating the night I also want, in the long run, to function as a facilitator of gigs.
What's currently inspiring you beyond music?
Sitting in a park in Berlin with closed eyes soaking in bird tweets.
We caught you on a bit of a tour in Oslo this weekend. What do you miss about Norway?
I miss the clean and good tasting tap water.
How do you spend your time in Berlin at the moment?
Without stressing I try to produce as much music as possible.
As the epicentre of electronic music, is there anything exciting happening in the German capital you can share with us?
Not in particular but I realise that once you think you kind of "know your way around the rope", something new comes popping up.
As a highly adaptable DJ how do you find you might have to adapt your set between Norwegian audiences and German ones?
Since there is no official closing hour in Berlin I'm used to "take my time" to build the night. So for Norway, my sets will be more compressed because of the early closing time. It depends on the venue but sometimes people tend to be a bit restless and "demand" to be entertained rather than contributing to the party. In those cases I have to dig for my most "accessible" tracks to make the floor going. I consider myself more an entertainer than a music missionary ;-)
Give us an introduction to Jæger mix.
The mix pretty much sums up how I DJ at the moment. I spend a lot of time listening to tracks and having a thorough selection process of which I bring into my "bag". I really like to "wing it" and trust that my mentioned selection progress is strong. Normally my mixes start at a slow BPM (90-105). I tend to make a chill or lounge kind of feel but lately I want to show that I also play more like, lack of a better word, "Primetime" tracks. On that note and experience shows that my notion of "Primetime" tunes could be perceived as "laid back" for others ;-)
What were some of the highlights in your bag for this session?
As mentioned I like to "wing it" but for this mix I really wanted to include one of my favourites at the moment: "Damon Jee & Snem K – Dear Humans" out on Rotten City Rec which make a mean notice on floors around.
Is there a particular mood/feeling/setting were you trying to communicate through this recorded mix?
Some people say that I communicate a certain feel through my music and DJ sets. I can't really see that or neither is it my intention to project anything, I just want people to dance. Though, after listening back on the mix I feel there is some kind of summer vibe in there.
As I'll most likely be listening to this mix on Wednesday morning, what would be the ideal breakfast to accompany this mix?
Fried broccoli in/with scrambled eggs, chilli powder, sea salt and pepper on a bed of olive oil touched kale. Yummy :-D
What's waiting you beyond this Jæger mix?
This Monday my latest release "Ai Ai Cabron" was released on Fingerman's label ​"Hot Digits Music"​. as part of their "Year Four" compilation. I'm also planning my next monthly Radio Show also called "FjernstYrt" , on Deep Vibes Radio which airs next Friday. There are some remix projects soon due out and I have some festival bookings for this summer; ​"Somewhere in the Distance"​ right beside the Polish border and ​"Cross Club Festival"​ in the centre of Prague. In addition to the "FjernstYrt" club night some more gigs are in the pipeline but not confirmed yet. Furthermore I'm going to spend time on production but generally looking forward to spend this summer in Berlin.
Thanks for having me!
Mr. FjernstYrt – Jarle