Visiting the Jæger mix from  Belgrade this week is Soul Print recordings founder and boss, Petko. We're no stranger to the sounds of Belgrade and from local, DJ Sin to Tijana T and previous Te Dans visitor Akioki,  we've sampled a varied palette from the Serbian capital from Disco to Techno.
Since 2013 Soul Print has been making a mark in Belgrade with House music. Through a collection  of local Serbian artists – including the three founders Akioki, DJP and Petko – and European and US artists like Trinidadian Deep and LAAK,  they've established a a sound of Deep House that borders the cosmic realm. The vinyl label offers a deep, explorative interpretation of the House music genre, staking its claim in the Belgrade scene and beyond.
As well as contributing to the label as a producer, Petko is a DJ that proliferates the sound of the label through his selections. His Jæger mix plays on the sound of the label, with a "jazzy", cosmic propensity that calls to mind the likes of Marcellus Pittman and Theo Parrish (there might even be an edit of Night of the Sagittarius lurking in the mix).
Upbeat, melodic refrains play against wavering rhythmic arrangements with a dynamic approach to the mix. Pacing along at a reserved tempo this mix is something for the mimd, body and soul.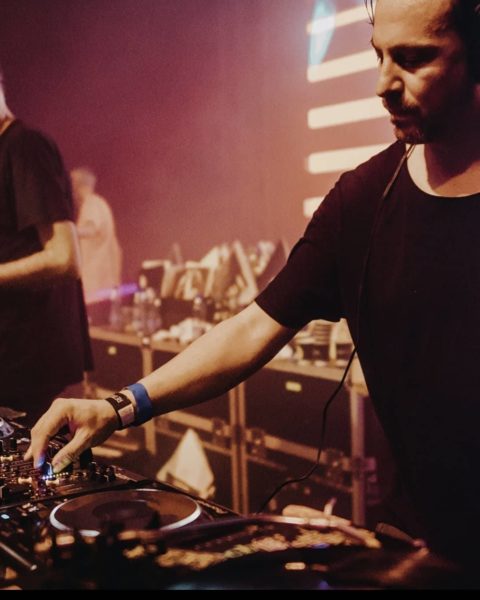 Give us an introduction
Hi I'm Petko DJ, producer and founder of Belgrade's Record label SOUL PRINT RECORDINGS.
What is your earliest memory of a piece of music?
My neighbour in a building where I grew up was a synth player for a famous Yugoslavian band. So that is the first sound that got me interested in music.
What sound or genre do you feel represents what you try to do through your selections?
I always try to keep things jazzy no matter which genre I play.
What do you consider your role as DJ should be?
To move people both, physically and mentally.
What was the theme of your mix?
Serbian guy in Oslo :)
Which track in your Æmix best represents the theme of your mix and why?
Bufiman – Peace Moves, because it's not easy to put it in an genre.
What do you hope your Æmix relays to the listener?
I try to make a mix that will work equally well for club and home use.
What's next for you after this mix?
Final work on releasing the next Soul Print Recordings EP.