Balearic
ˌbalɪˈarɪk,bəˈlɪərɪk/
adjective
adjective: Balearic
relating to the Balearic Islands.
relating to or denoting a style of synthesized dance music that developed in Ibiza.
BalErik
bɔːlɪərɪk
proper noun
Erik Molthe, a Norwegian DJ and producer based in Oslo. His name is a pun on the "balearic" – see Balearic (music). 
Resident of the Dirty Grooves evening and a stalwart on the Oslo DJ scene since 2001. Erik has played with Desyn Masiello, Omid16B, Demi, Danny Howells, Rowan Blades, Luke Fair, Nic Fanciulli, Audiofly and Yousef among others and his career has taken him across the known world, playing  Japan (Tokyo), England (London), Mexico(Guadalajara), Russia(Murmansk), Poland (Warszawa, Szczecin), Croatia (Pula, Rijeka), USA (San Francisco, Miami, New York), Bulgaria (Sofia), Finland (Helsinki), Sweden (Stockholm, Gothenburg, Malmö), Latvia (Riga, Daugapils, Balvi) and Dubai.   
As BalErik he has released music on Global Underground, Discoteca Music, Plastic City, B.E.B.R, Union Jack Records. His sound fuses elements from different genres and falls somewhere between the Tech and House genres. 
His dedication to finding new music has gained him support from the likes of Digweed, Deep Dish, Behrouz and Nic Fanciulli and Desyn Masiello, who gave him a position as A&R for his Alternative Route record label.
In 2007 balErik set up a new digital label, Discoteca Music, with his partners Dana Bergquist, Tom Morgan, Luke Fair and Somnus corp. The label has numerous successful releases including two that are included on Renaissance and Global Underground compilations.
BalErik makes his second appearance on the Jæger mix this week with a mix that is a "little more Detroit techno" than his first for the mix series. Playing our courtyard during one of the many blistering evenings we've had in Oslo, BalErik puts the soul back into electronic music without sacrificing energy.
Chirping synthesisers and luxurious pads float above deep, plundering bass and rhythm sections pounding out 4/4 beats at excessive tempos. BalErik's set doesn't pander to the idea of an opening set with the Dirty Groove resident giving us a glimpse of peak time during one of his nights.
Energetic and lively, but  still very soulful, BalErik shows there's more to his sections than his name might suggest.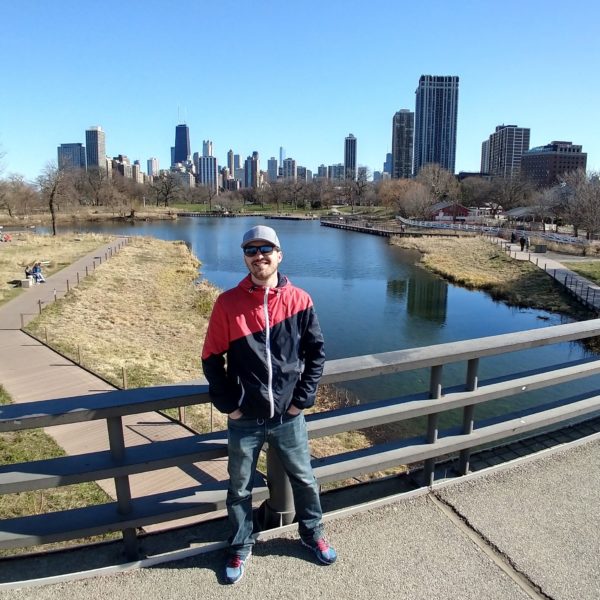 Give us an introduction to your Jæger mix.
The mix is a blend of some old and new tunes, some I have played a lot in clubs and bars, and some I have not had the chance to play out yet. Tracks from Dub Taylor, Deniro, Afriqua, Roman Lindau, Cari Lekebusch etc.
How is it different from the last Jæger mix you did and how is it the same?
I guess this mix has a little more Detroit techno vibe vs more house vibe on the first one.
What have been some personal highlights for you since your last appearance?
I did the most gigs in a year that I have ever done in 2017, which was good, since I had lost my daytime job. Many of the gigs were 4-6 hours sets, which really gave me the chance to use a lot of different music from my collection, from downtempo to techno.
Your chosen artistic moniker is an obvious allusion your DJ style, and we've heard quite a few interpretations of the Balearic genre in the past, but how would you describe it?
The Balearic genre is eclectic music played in Ibiza, kind of soulful, vocals, deep, electronic that make people dance. I personally play anything I like, it does not have to be Balearic because my dj name is balErik, but I do like a lot of the house music that has the Balearic vibe. But I also like a lot of techno, as long as it has some "soul".
Where were you and what were listening to when you got hooked on that sound?
When I was around 15, I started to listen to Prodigy and I was purchasing cds from Music Maestro which later became Greedy Recods, HS Records and other various shops. I was checking out everything, I was really into trance music for a few years, alongside house music. When I turned 18 I could go to the clubs in Oslo, (Skansen, Foonii, Basement and so on). Olle Abstract, G-ha, Olanskii, Christian Rot, Omar, Vidar Kroken, Omega where some of the djs I heard frequently.
And I gradually discovered more and more music, and I found so much great music I never heard in any of the clubs, so I thought I could start to DJ myself, and show people what I consider to be great house and techno music.
What is your earliest memory of a piece of music and thinking, I would like to play this to other people?
Hm that is a hard one. Don't think I can say any specific tune or album. My mates and I used to have pre-parties at my parents' place or at my friends place when I was about 18, and I had purchased some shit 2 channel mixer and the worst double cd players ever. When you pressed play, you had to instantly hold down the pitch bend button for the tune to catch up. But it worked, and I used to show my mates some new music I had found, by mixing for them. I guess when I was around 15 and started to get into some electronic music is when I started to recommend it to my friends. But it was first when I was around 20 that I wanted to try to DJ for people in clubs, after quite a few great club experiences in Oslo and abroad.
What do you consider the role of a DJ should be?
The DJ should make the crowd dance if he/she plays in a club. Take them on a journey, as cheesy as that sounds. Show the crowd some great music they might not have heard before. Give the moments where they might think, "WTF is this tune?". Those are my favourite moments, when I hear the DJ play something amazing I have not heard before. And I love it myself if I play something, and I see someone on the floor go crazy because they like the music so much.
Describe the perfect situation to enjoy this Jæger mix?
Listen to it in your car on the way to holiday, or on your headphones while you travel somewhere…
What's waiting for you after this mix?
I finally got myself a regular daytime job again, starting 1st of July. But I will continue to do gigs in Oslo and hopefully some abroad. Really looking forward to our annual Kikki Boat party on the 7th of July. If you want to join the fun, you can get tickets at www.kikkiboat.com. Also looking forward to my Dirty Grooves nights at Elefant, the next one is 14th of July. You can follow me on:https://www.facebook.com/djbalErik/ and https://soundcloud.com/balerik for music and gig updates.
I am always up for more gigs, so please get in touch if you want to book me.