Solaris makes his second appearance at Jæger mix, coming in early ahead of Det Gode Selskab's weekly residency to make another contribution to Ivaylo's weekly mix series. Since the last time we've had Solaris in our booth for the Jæger mix he and Tod Louie have ushered in a new era for Det Gode Selskab. Launching the label with a 12″; creating a new outdoor summer party experience with Sunsets; and establishing Det Gode Selskab Sunday residency as the most popular Sunday night event in Oslo, Solaris, together with the entire crew have taken DGS on an incredible trajectory over the  course of the last year.
Similar to his last visit, Solaris channels that DGS musical ethos into 60 minutes of House and Techno that chugs  along at a conservative pace. Repetitive percussive loops remain at the centre of this mix, with approachable atmospheres clouding the sharp functional nature of his usual sets. Austere musical arrangements conspiring in the deep trenches of these dancefloor genres, create an aura of mystic through the duration of the mix. Chirping electronics on a bed of rolling bass lines make for an immersive Jæger mix experience this week as we talk more about the label, the events and the music with Solaris in the following Q&A.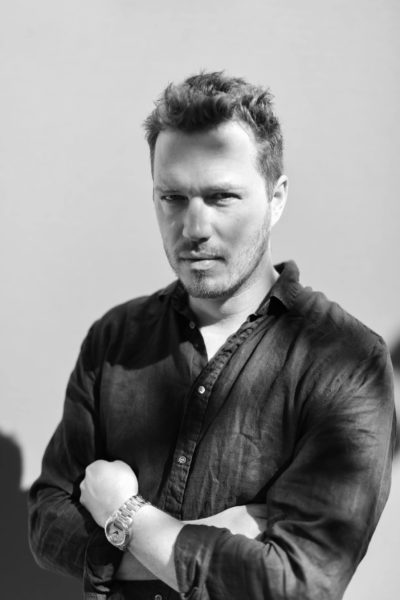 It's been about a year since your last visit to the Jæger mix. What have been some your musical highlights of the past year?
There have been too many to pick out one, but Roger Waters in Paris in June was surely the best concert I have ever attended. Strong political message and all the famous tracks from the bigger albums. It was mind blowing!
Det Gode Selskab successfully launched the label. What's the reception been like, and what have you and the guys taken away from it?
Thank you! The reception have been very good. We pressed 500, which is quite a lot for an unknown label, but most of the records are gone. There have been a lesson or two learned about the vinyl process itself. It's a nightmare, but its amazing when you have the release in your hands.


Is there a DGS002 on the cards and can you tell us a little more about the label's future?
Yes, there is a new one on the way. The next one will come from me and Karl Fraunhofer. We have been spending a lot of time in our studio. We are very lucky to have such an amazing spot for making music, and I hope we manage to release some great tracks during 2018.
How to you see the label as an extension of Det Gode Selskab concept?
The label is a natural extension of the event series we are doing. The music we play and the graphics we use, are mirrored in the label's design and audio visual language. It is also a platform for our own artists to reach out into the world.
Your 

Sunday

 nights at Jæger keep going from strength to strength and is possibly one of the most popular nights in Oslo's weekly calendar. What do you contribute to its success?
Jæger is first of all the best club in Oslo. The backyard provides us with a perfect location to showcase our musical style and our guests. Besides that I really believe our 

Sunday

 nights at Jæger have grown alongside the other parties we do outside of Jæger. Musically, 

Sunday

 nights are a full on party. We play house and techno, and the energy level is high. I believe our guests like that we offer a high energy night every 

Sunday

.
How would you describe the musical identity of DGS?
We are a lot of dj's, so its hard to pin point a musical identity that goes for all of us. However, I would say that the music we present at our events is a mix between house and techno. I guess it would right to say that the deeper sider of house and techno is a good description of what our musical identity would be.
Is it something that you're bringing across here in the Jæger mix?
I was thinking of preparing something for this years Jæger mix, trying to collect some of the music I am listening to when I'm not in clubs. However, like last year, this was the records I had in my bag. It's a mix of soft and harder stuff that I have been playing for the last three months, both digital and vinyl.
Tell us a bit about the ideas that went into selecting the tracks for this mix.
The idea for any mix from me is like a musical CV for club performances. It's my style wrapped in a 60-minute package. I did not prepare for a home listening mix. 


How does it differ from your previous Jæger mix and what signifies the Solaris sound throughout the hour session?
Its not that far from the last mix. My style hasn't changed a lot over the years. I like a steady 4/4 beat and new and old house/techno mixed together by hand.
The main difference from a mix and a longer set, is that I would use some more time building a set from house to techno and then back to house again. 


I know there's a few Sunsets Sessions left on the horizon for you and DGS, but what else are you looking forward to through the rest of the season both personally and musically
?
I am looking forward to some vacation. I am also looking forward to some interesting gigs in Germany and France over the next moth. Of course, I also look forward to the Jæger Sundays. Always the highlight of the week.