Joining us from beyond the arctic circle this week is DJ Ra-Shidi. After playing on Charlotte Bendiks' IRONI night last Saturday, the Tromsø DJ returned to our booth the next day to lay down a mix for the Jæger mix series. Hailing from the land of Bjørn Torske, Rune Lindbæk, Biosphere, Mental Overdrive, Doc L Junior and Røyksopp, DJs like Ra-Shidi and Charlotte Bendiks are breathing new life into the arctic city's music scene. Young, invigorating, and progressive, DJs like Ra-Shidi are establishing a new sound in Tromsø that  looks out towards the rest of the eccentric world while honouring the esotericism of their forbearers' musical legacy.
For the Jæger mix she opts for music in the lower tempos, with layers of percussion and legato synthesisers creating swooping velvet clouds of sound. Ra-Shidi's selections float from one into the next, as tracks from the likes of Efdemin, Route 8 and Four Tet conspire around the dreamscape like theme that moves through the mix. Ra-Shidi describes the selections as "dreamy and hot, hard and soft", her mix incorporating everything from Bollywood to library samples, but grounded in a percussive quality, destined for the dance floor.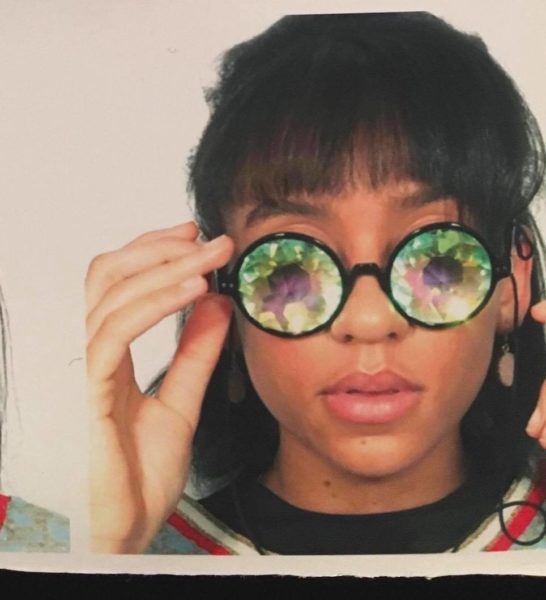 Give us an introduction
Olivia Rashidi aka Ra-shidi from Tromsø! DJ and booking manager for Café Circa.
What is your earliest memory of a piece of music?
My mom singing me lullabies (and remixing a bit when she forgot the lyrics, MC mama!) and my dad jamming on his bongo drum.
What sound or genre do you feel represents what you try to do through your selections?
The only criteria I have for a tune is that I have to feel it. I go for a lot of percussion heavy music, whether it be ethnic drums or old school gritty hi-hats floating on top of the basslines. I usually describe my mix of tunes as dreamy and hot, hard and soft! Genre doesn't really matter to me.
What do you consider your role as DJ should be?
To tell a story, daring to challenge yourself and the audience and select right tracks for the right moments.
What was the theme of your mix?
I didn't plan out a specific theme, but wanted to show how I operate when I play whole sets. I tried to create a journey, taking it up and down and back and forth. Exactly what type of journey is up to the listener.
Which track in your Æmix best represents the theme of your mix and why?
Oh I'll have to pick two! Lies by Shonky and Jennifer Cardini and Morning Side by Four Tet. They're quite different in vibe, but they both represent the dreamy and hot sound I mentioned earlier. The melodies are so captivating and full of emotions.
What do you hope your Æmix relays to the listener?
I hope it'll pass on some kind of sentiment. I think the mix is good for both dancing as well as just listening.
What's next for you after this mix?
Playing at a private electronica festival in Geirangerfjorden. Other than that, more gigs and mixes to come!