Vibeke Bruff has had an extremely busy year. Since her last appearance for the Jæger mix, she won the Burn residency as the Scandinavian representative for the series, with a mentorship in Ibiza and a series of sets around Europe following the program. She continued to be a presence in Oslo and Norway, with her dance card regularly punched at places like Jæger, Villa and various summer festivals.
She came to the Æmix on the back of Sommerøya this year, playing to the Techno stage at their new Ekebergparken location and stepping into our booth the very next day with a completely different set. Playing in the deeper corners of Tech, Vibeke offers a luscious, embracing mix that floats in the ephemeral. The mix moves at a reserved pace with pads and attenuated strands of synthesised melodies splintering away from the steady percussion and rhythm.
As usual we cornered Vibeke for a moment after her mix to ask some questions about this mix, what's happening in her world and the future…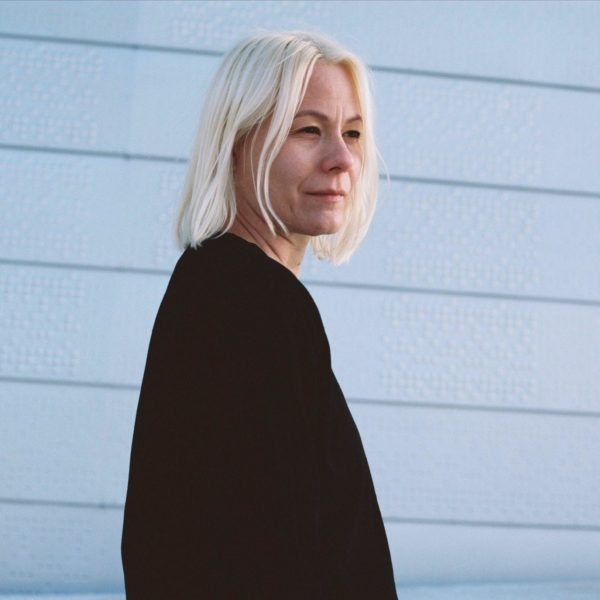 Hello Vibeke. You played Sommerøya yesterday. What was that experience like for you?
I was first out to open the Techno stage, it was really good to be back playing at Sommerøya. All the beautiful people and the vibe over the green grass fields in their great new location at Ekebergparken. I highly recommend a visit to the festival next year.
It's a very different thing to playing a place like Jæger. How do you modulate your sets between the festival audience and a club?
The biggest difference between the two is the size and the sound, I like to play both festivals and clubs. How I build my sets all depends on what festival and crowd I will be playing for; how many people there are; and what energy are they into when I go on.
You've recently been part of the annual Burn residency. Can you tell us more about that?
Being a part of the burn program this year has been a great and very inspiring experience. 
Some of the highlights were: 
We started out at the IMS in Ibiza were we meet the burn team and our mentors. We played a 30 min set each at the Hard Rock by the pool, streaming live on DJ mag. I met many people from the industry and had a great time at the IMS. 
My gig in Stockholm warming up for Carl Craig at Kvarteret was amazing, to be able to build up the vibe for the night was just a great feeling. 
Another highlight was meeting Luciano in Switzerland at his studio , seeing how he works on his production and listening to his story was very inspiring.
I am really enjoying this journey that I am on, I will be working for Burn this next year so I have many things to look forward to.
What did you take away with you as a DJ from that experience?
As a DJ I had the opportunity to go on tour all summer and play festivals and clubs around the world. It has made me more confident in what I do and in my abilities. It has definitely given me a taste of this career on a professional level and I really enjoyed it,  making me want to push myself even harder.
What are you currently working on in the studio?
I have many new things coming up in the studio, and new releases. I just signed a new ep on Motek. A follow up for "In The Dark" this one is also with Zia.
Has DJing consumed all your time lately and how do you think DJing will affect your future productions?
When you travel a lot playing gigs, it makes less time for studio work. When I am back home I have so much inspiration and new material to work with. I try to make time in between and I am more productive in this way. So I think it is a good balance as a DJ and producer to combine these two.
Give us an introduction to your Æmix?
My mix is a selection of tracks I am into these days, it's more on the deep side with floating melodies and some vocals in and out through the mix.
You've done a Jæger Mix before. How is this one  different?
My sound always changes in small ways, so I guess the 
difference will be new tracks from the last mix, maybe this one is moor floating in a way.
What else lies just beyond the horizon that we should know about?
I am very excited for my next tour on S

eptember 3rd

, I will be playing at The Ark , its a big cruise festival. We start out in Barcelona – Ibiza – Sete – Palma de mallorca and back, playing alongside artist like Art Department, Hot Since 82, Luciano, Nastia, Loco dice ,Yousef, Coyu and many more.
THANK YOU SO MUCH FOR HAVING ME, IT WAS A PLEASURE AND I HOPE YOU ENJOY THE MIX.