Kent Horne returns to the Jæger mix for another recorded DJ session. The last time he was here he took us on an "expressive maelstrom of unorthodoxy", and this latest session doesn't disappoint either. A mournful violin and vocoded vocal opens the Jæger Mix to world of possibility this week, which Kent ties together in his very particular kaleidoscopic musical vision.
 Exotic and mesmerising, he has an incredible knack for finding obscure pieces without isolating the listener. A true selector, his mixes often educate as much as they entertain with a new curiosity waiting beyond each segue. He's the Sgt. Pepper of DJs with a psychedelic and untethered approach and in this weeks Æmix he travels the breadth of music yet again, incorporating everything from Afro-Fusion to Synth Wave in his mix.
There's even some Hip-Hop, and of course don't be surprised to find the odd extended mix, Kent Horne likes to bide his time with the music. Step into the marvellous mind of Kent Horne, with this "meditative" journey on the club floor… It's a trip.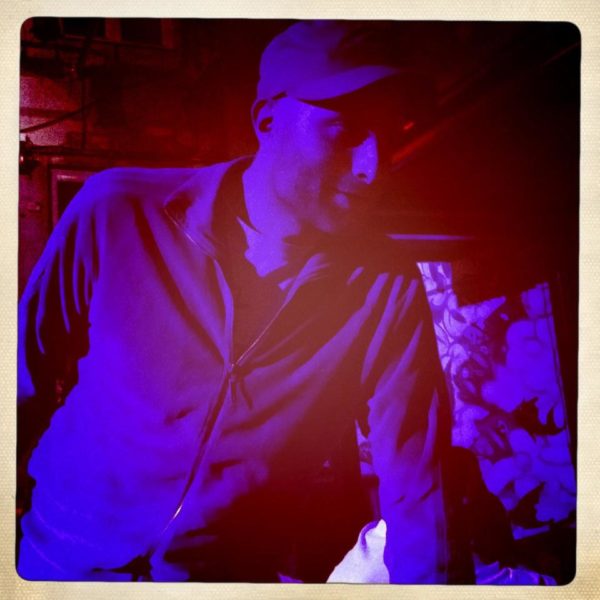 Give us an introduction
For this session of Jægermix I wanted to start at "point zero", with the softest, slowest, most melancholic Sunday tones I could imagine, before developing the atmosphere and energy bit by bit towards a more clubby sound. i prepared some tracks at home, but this time around no intro or specific tracks to be played at a certain point was planned before I arrived the venue. So that "the moment" and "the vibe in the room" cwere allowed to influence on these decisions. As often is with spontanity like this, the first part of the mix is used to get into the groove, to "find the vibe". To "spille seg inn", as you would say in Norwegian.
What is your earliest memory of a piece of music?
W. A. Mozart, symphonies no 35 – 41 (Böhm, Deutsche Grammophon), on a headset. Needed one or two of them every night 'till I was 7 or 8 years old before I could fall to sleep. They merged slowly into my dreams and have stayed there till today. "Soundtracks of my life", I guess.
What sound or genre do you feel represents what you try to do through your selections?
I never feel obliged to follow genres or bpm, but will always try to look for what sounds within different kinds of music can be put together in a new or, simply, a good way. I guess I like music that reflects what occupies my own inner life and do my choices as a dj thereafter – to apply with the mood in the room, of course. A good hi fi-therapist, should always try to find the right prescription for what is the percieved need in the room, haha. And it evolves and make turnes during a long night. Hence, sometimes I need to be soothed or "be bad" or funky.
What do you consider your role as DJ should be?
Give people a relief from everyday life and what stresses us, help open minds into new "worlds" and, just as important, just let the shake loose. Obviously, there's a whole lot of self-therapy into this for me.
What was the theme of your mix?
I needed a meditative hour, without loosing the clubby energy.
Which track in your Æmix best represents the theme of your mix and why?
May be one of the Intermezzos from Denis Mpunga & Paul K (Music From Memory). Sounds like limp dogs finding it's way to the other side of the street no mather how many bumps. It walks, stops, sniffing around, take a few bumps in the side, but never fall apart, keep on limping steady towards… …who knows what on the other side. Underway.
What do you hope your Æmix relays to the listener?
To your heart and your booty and your mind. Or visa versa.
What's next for you after this mix?
I'm checking the new sound on my forever ongoing customized Bozak- mixer next weekend. I'm preparing for a new club night at Kafé Hærverk together with dj Strangefruit, "Sjakt 6" in September, and I want to do a new mix from threads I heard in the making of the Jægermix tonight, patches I got a glimpse of and got curious about.