A carefree DJ with a sincere musical knowledge and a sunny disposition. Those attributes very rarely come together in one person, but Danby Choi is an exception to the rule. The Oslo DJ, journalist and motivator is embracing and mobilising the electronic music scene and DJ culture on every front.
As the founder and editor of the culture magazine Subjekt, Danby Choi proliferates music from the established and the rising stars of music in Norway, often shedding a light on the unknown legends of our time. As a DJ he regularly haunts the booths around Oslo's dedicated nightlife and always brings an uncanny energy to the booth, regardless of the genre and style he's playing. He's no stranger to the booth at Jæger and it was only ever a matter of time till Ivaylo got him in for Jæger mix session.
Kicking his mix off with a subdued acid track, he builds the tension of the hour, stretching it out like a rubber band and snapping it back on to self. Nitpicking through the annals of House music and Acid, Danby's mix has the focussed determination of a historian, cataloguing the history of the modern dance floor through his selections. The energy moves from tension to release somewhere around the quarter mark moving with Danby as he pulses with the music in the booth, as he's wont to do.
The sense of brooding and trepidation suddenly disappears to reveal a rush of vivid colour from House music's more entrancing corners. Mixing the old with the new, Danby gives us his perspective on the genre spanning the thirty years of its legacy in one cohesive mix of music which urges a "lust for the weekend".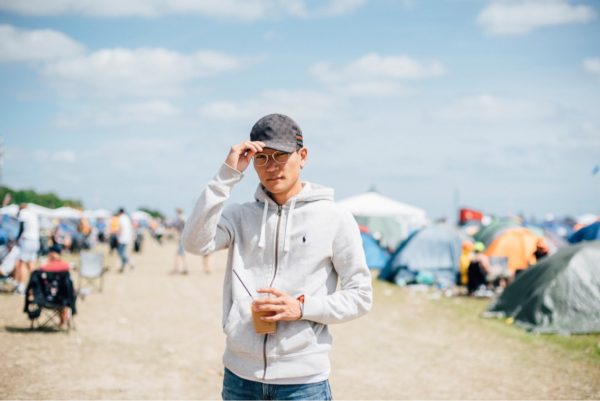 What's the latest?
Thank you for this chance, Ivaylo and Jaeger! I'm stoked about being featured in the Jaeger Mix Series. 
Well, right now, the latest is that I'm in Berlin for the Red Bull Music Academy. Not as a DJ, but as a Norwegian media partner. I get to join the academy lessons also. How lucky am I! And answering these questions while waiting for the Norwegian represented artist, Fakethias, to go on stage. Stoked.
It's been a while since you last played here. What have been some of your musical highlights this summer?
I love Norwegian summer. It's the best time of the year! It went so fast, but as always, I've been to plenty of festivals and concerts. Steffi, at Roskilde – and Paranoid London, at our own Subjekt Øyanatt – won't be forgotten.
Subjekt, I assume still draws a lot of your focus. You've just hired a new music editor. What else is new there and what are you looking forward to from Subjekt in the near future?
I'm happy to announce a new season of Subjekt Sets, where we focus on presenting DJs without the audience aspect. We want to show club music outside of the clubs. We rig a studio for the DJs, and present them in a setting that acknowledges them as artists by focusing on the discipline, technical work and artistry behind a DJ-set, with both new and veteran DJs.
And, hmm, what else is there … Well, we, in Subjekt, will continue to maintain our role as the best communicators of electronic music, club culture and the electronic music scene in Oslo. We will do our best, at least, and give people the essential information, and genuine interest in developing the Norwegian club music sphere. Which also is great already. I'm thankful for that. 
How has interviewing and working with other significant artists influenced your own development in the booth in recent years?
Well, it motivates me  a lot, of course. But chatting with names like Peggy Gou, Gilles Peterson, Pete Tong and DVS1 gives me more understanding of the bigger scene and industry, than anything else. They don't inspire me like a regular meeting with Olanskii, interview with Daniel Gude, Anton Solberg or other people who've developed the Oslo scene for club music.
My take on DJ-ing is inspired by people like them, and of course the music magazines.
Who are some of your favourite up-and-coming artists?
Peggy Gou has been a favorite through 2018. I relate so much to her, as a Korean in Europe, but also I just love her music. Technically, … just enjoyably. Well, I guess people get upset by the fact that acid house DJs are model pretty and wear sponsored Louis Vuitton outfits these days, sike, but past that, I still think she's a genius. As a producer. Nothing speaks to me like her music. I love all of her sets, really, but mostly her productions. She's become a superstar now, but still, also a newcomer. I would generally hate on artists at this level, but the quality of her productions are just so solid. The percussions. The acid. Wow!
Also, how the listeners worldwide have taken her in to their hearts. Singing pretentious (and hard to pronounce) Korean lyrics in India, as well as in Greece or Sweden. Showing. She's a symbol of fun clubbing, and with lots of humor. A great persona.
Give us an introduction to your Jæger mix?
It's all about the percs! Relatively fast, and from four different decades, which was the idea. A planned 30 minutes followed by a spontaneous last 30. I'm very into the history and evolution of dance music.
What's the track in the mix that sums it all up for you?
"Boombox Affair" by Paranoid London and DJ Bubbles, maybe, as it has a historical take to dance music.
The track got released in July, as a tribute to the LGBTQ+ activist Bubbles Bubblesynski (DJ Bubbles) after he got shot and killed in a club in San Francisco last year.
As the duo explain, 'The Boombox Affair' was originally meant to feature original vocals from Bubbles, but after he was shot and killed last September the pair decided to make the track with existing audio and donate the proceeds to LGBTQ+ organizations in San Francisco, as charity.
It comes as number three in my mix. The original track is almost nine minutes of pure joy.
Many of our listeners will be hearing this mix on a 

Wednesday

 afternoon. What do you hope they get out of it then?
Lust for the weekend! This is not a mix to combine with sit down work on a computer, it's upbeat, complex-drummed and later hard house (lots of power) music, but a great mix to listen to if you're wearing a headset, alone, and if you are in motion. While walking, walking your dog, maybe washing clothes or the apartment :D
What's exciting that's just lying just over the horizon for Danby Choi and all your endeavours?
A new work season! I hate summer for not replying to my e-mails. I'm looking forward to work with Subjekt, engaging readers and mobilizing people. And to communicate club music, electronic music and the Norwegian club scene to our readers, of course. And also I hope people who want to join Subjekt on our mission – drop me an e-mail if you want to contribute! 
danby@subjekt.no
.
Thanks, Ivaylo!