After a night of live, original music Torje Fagertun Spilde swaps the synths for the decks and dons his DJ cap as Third Attempt for Ivaylo's Jæger Mix. Combining the tracks of others on this occasion, Torje still manages to capture the Third Attempt sound in this mix, but with tracks that border on a funkier edge.
Keeping it deep and luscious,  Third Attempt cultivates a very tranquil mood vibe on his Æmix and Jæger, DJ debut. Guitars and sloshing synth basses bring that funk element to tracks that err on the side of downtempo balearic. Intergalactic synths and grainy surfaces like space dust pile on and float from one track to the next as Third Attempt ties a red thread through the entire mix.
"New Canvas" by Fouk and "In the Genes" by Hot Toddy stand out in this mix, and each steps up the energy from one moment to the next, to a point where you can almost feel the dance floor expand at each level.  You can read an in-depth interview with Third Attempt here with the questions below filling in some of the blanks and providing an insight into his Jæger mix. Keep this one on your radar…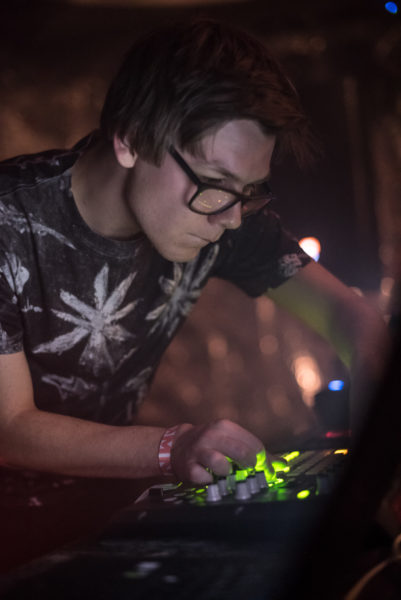 Give us an introduction to your Æmix Torje.
This mix is a collection of funky tracks that I have been playing out on the dancefloor the past few months. Catchy house and disco stuff, hard to not get into.
Was there a particular mood or theme you were trying to get a across?
This is music that I really enjoy listening- and dancing to. I wanted to create something energetic, groovy and fun! Hopefully something that will make you smile and loose track of time for a while.
What are some of the musical highlights in this mix for you?
The third track (coincidentally) is a new track of mine. Always exciting to throw my own productions into the mix.
You played live last night and DJing at Jæger today. What is it about the DJ set that you can't really do in the context of the live set?
Djing for me is very different in the way that it is more about creating a journey through other people's ideas. When I am playing out it works almost like a collage, merging pieces together to create something whole.
I assume you can be a bit more flexible in a DJ set than the live one which needs to be quite programmed. What are some of the outside factors that influences you during a set?
I had a DJ-gig the same day I came back to Tromsø after a long summer vacation (where I was in Berlin, among other places). This turned out to be one of the best nights yet, felt like everything came out at once. Felt really good to be behind the decks again, very inspiring.
Tell us a bit more about what's going on in Tromsø at moment. Who are some of the new artists that we should be looking out for and who is currently inspiring the scene over there?
Always exciting stuff happening in Tromsø. There is a kind of DIY vibe going on up here, people make sure to make things right, especially if things aren't happening. We recently had a visit from Traumer, all the way from Paris, thanks to DJ and promoter Houseboden. There is no doubt the underground is growing up here, but I felt like this was a new chapter in the Northern Norwegian scene. I like that you never know what to expect.
Local artist and collaborator Runther is definitely worth checking out! He played at Sommerøya this year, and is keeping things fresh with crazy cool productions and stellar DJ-sets.
I know you'd like to have one foot in Oslo and one in Tromsø. What's the biggest  musical differences between these two cities that you've perceived?
I feel like Oslo has more variety to offer, bigger scene. But I haven't quite found that same intimate feeling that you get on a night out in Tromsø, even though things sometimes sound the same.
We know you're working on the next album already, but what else is in the pipeline for Third Attempt?
I have loads of dancefloor-ready tracks as well! Some new collaborations with local musicians. and maybe some ambient stuff. Exciting!