Francisco Berberan makes the trip to Oslo from Portugal for this week's Jæger mix, and languishes in the indulgent sounds of Tech-House for the hour. Kicks and snares pulsing at a reserved pace to form the foundation from chirping synths and dub-like keys disperse into the artificial, electronic atmosphere.
Francisco played the opening set at Jæger before joining Det Gode Selskab later on the same evening, laying down the parameters for the night ahead. "Francisco Berberan is a Portuguese deejay who has been blending house and techno in Lisbon and Scandinavia for the past 9 years" according to his soundcloud profile, and in this mix he stays the course at the deeper end of the spectrum.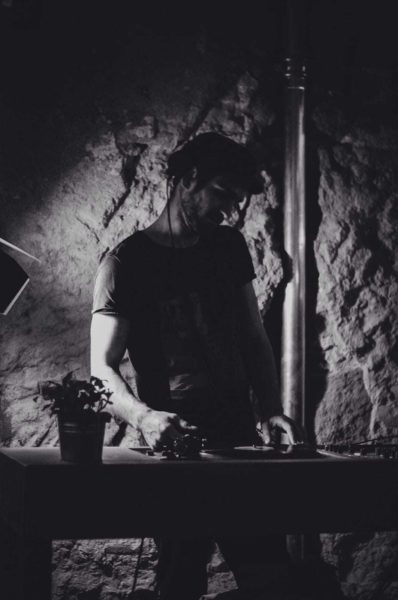 Give us an introduction
Hey! I am Francisco from Portugal, I used to live and deejay in Oslo and I am very happy to be back!
What is your earliest memory of a piece of music?
My earliest memory of a piece of music was when I was about 5 years old. I used to listen to "Peter and the wolf" from Sergei Prokofiev at my parents' office. I grew up listening to my parents classical music.
What sound or genre do you feel represents what you try to do through your selections?
I love music and almost all of its genres. What I play in a club or in a bar is a reflection of my research for new and intemporal (sic) sounds. Sounds that can range from house to techno, electro to break beat, ambient to dub… The quality of the mastering and mixing play a very important role in my selection. My dj sets will change according to my mood, surrounding and crowd.
What do you consider your role as DJ should be?
I do what I do because I want to discover more and more music. And I want to share this music with the people in a clubbing- and party environment. I do take time to search for music and play it for those who don't.
What was the theme of your mix?
I would say it is a mix of deep and dub music with rhythmic percussions, atmospheric soundscapes and groovy bass-lines.
Which track in your Æmix best represents the theme of your mix and why?
Chaos in the CBD – Kaitaia Fire. This track has a lot of elements that represent what influences me. It is deep, tribal, atmospheric and it has jażzy and dubby vibe into it! I love the fusion of organic sounds with electronic rhythms and soundscapes.
What do you hope your Æmix relays to the listener?
I hope the listener will move his head and feel the groove! For me it is all about the groove!
What's next for you after this mix?
After this mix I am gonna enjoy Oslo for a couple of weeks and go to Berlin and Frankfurt in search for new music and people!