Making a return appearance this week to the Jæger Mix is August. Last time the Norwegian DJ and budding producer was with us it was summer and he catered to the "first tentative moves towards the dance floor in reserved tempos and subtle, unobtrusive atmospheres." This time around he favours a darker palette and throws a whole lot more energy in to the mix.
Each track in his vivid selection makes its own impression with a melodic hook or musical curiosity to pique the interest, while holding on to some shared character of the preceding track and leading into the next. August's Jaeger mix stays close to the House denomination this time around, but favours a broad, encompassing interpretation with elements of nineties acid, broken beat and deep House all consolidating around this mix.
We pick up our conversation with August from his last Jæger mix where he was just getting to grips with the Akai S2000 at the start of a burgeoning production career and find out more about how things are moving on that front and his Æmix.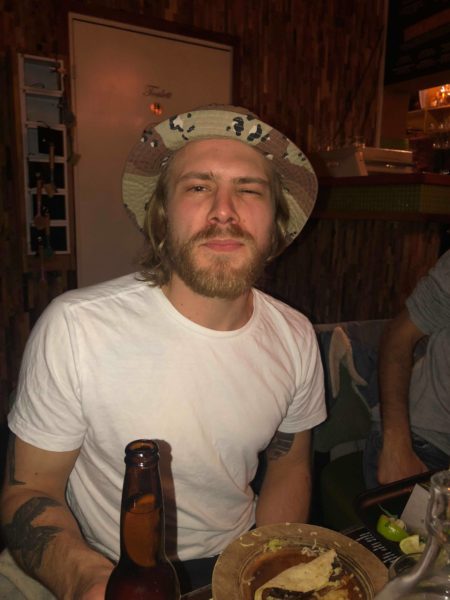 Welcome back to the Jæger mix August. What do you have in store for us this time around?
Thanks for having me! Some of my favourite styles at the moment.
How will this mix differ from the last time?
Since its autumn, this is darker and harder with more energy.
Last time you were with us you just started producing. What is happening on that front at the moment and how have you found the experience thus far?
I took a break around xmas, but look forward to starting again soon. The experience has been really fun and interesting so far.
How much does your experience as a DJ affect your production?
I guess a lot. I like to think of beats I make as djtools if they don't work out as a "full track". A simple loop can be enough.
Did you figure out how to use the S2000 and what other synths and samplers have you incorporated in your arsenal to date?
It broke down so now I have got the mpc 2000xl to work on. Which is really cool, but still learning how to use it.
What's inspiring you outside of the music at the moment?
Seasons/ weather and space.
Back to the Jæger mix. How do you approach a recorded mix like this differently to what you might do in a traditional club context?
When it's recorded I would like to put as many good tracks in as possible, but also try to have a connection between the tracks so its like an album you like. In club context I play whatever feels right for the moment, instead of thinking whether the track itself is worth recording or just fits the moment.
Since you've started making music how do you consolidate Djing with producing; do you try and put sets together to express your artistic approach as a producer or are the two completely separate for you?
Yes my djing gets affected in the way that a track can be interesting from a producer's perspective, so I think producing has made me understand also what I like about the music I like and play out.
And finally, most of our listeners will probably be listening to this mix over lunch. Ifthis mix was a sandwich what would it be?
It would definitely be a spicy tuna with black olives.