Lente is back at the Jæger mix and on this occasion he's opted for a melancholic, progressive mix to reflect the autumn season. A solemn, lonesome shaker inaugurates this mix, lost and directionless, before a repetitive kick appears to show it the way to a progressive latin tech track. A slow indulgent start builds the tension like those first moments on a  runway before the plane accelerates into the air, and Lente takes us on a whirlwind journey through the topiary landscape of his musical world.
For this Jæger mix, the exoticism of his previous Jæger mix, falls by the wayside and instead of slowly carving our way through a dense musical forrest, we are coursing the light veins of a techno city at midnight. Synthesisers and  fuzzy bass-lines that protrude from the temporal axis like waves on a moving walkway, are always taking the listener forward through this hour-long mix.
Lente sets a more serious, sober tone in this mix from what we've come to know from the DJ. His sunny disposition is eclipsed by a darker, moodier sound palette that finds the DJ moving expertly an efficiently between tracks from the likes of Stephan Bodzin and Monkey Safari. Lente insists on distinct melodic themes throughout the mix that reflects some of that charm an sunny disposition he exudes from behind the decks. Welcome back Lente.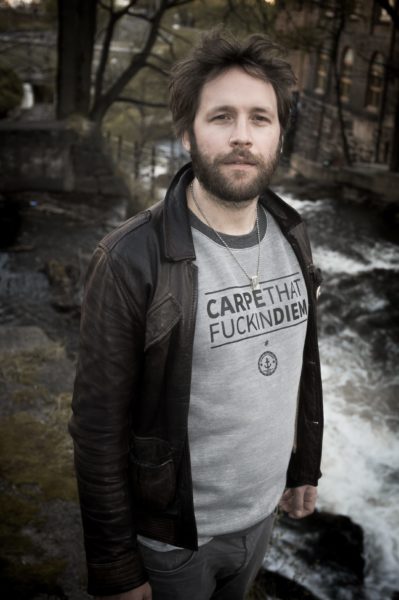 Hello Lente and welcome back to the Jæger Mix. What have been some of your musical highlights since the last time you were here?
I think one of the high lights been all the festivals this superb summer. Lots of fun and good music in the sun.
What's inspiring you outside of music at the moment?
My love for my awesome girlfriend <3
Why did people start calling you Lente from a young age. Is it because of your sunny disposition?
I hope so :) It all began on the soccer field in the earlier years and been following me.
In Dutch, Lente means spring.
If this Jæger mix was a season what would it be?
It is a little bit darker so I guess it's for the autumn.
How will it differ from your last Jæger mix?
I think it is a little bit more melodic and progressive.
You always seem to have a lot of fun behind the decks and seem like a happy-go-lucky kind of guy. What's your secret?

Just trying to be myself and I can't stop smiling when I'm surrounded of good beats :)
What do you look for in music to relay this to your audience too?

Happiness never goes out of style.