The first Jaeger mix of 2019 comes via Marius Sommerfeldt. A languid mix from one half of De Fantastiske To sets a serene scene for 2019. Ornate electronic extemporisations that appear to inspired by nature swarms around House beat arrangements. Marius travels the world for musical vignettes from the four corners of the world with deep, House grooves underpinning the mix.
The mix follows De Fantastiske To's 2018 release on Paper Recordings, "Rett på Sak," which was a slight departure for he and Ravi Brunsvik from the neo Disco-House they made in the past.
Marius has also been occupied on the other side of the booth in 2018 as part of the team behind Oslo Camping and now, Tromsø Camping. With a booking policy that accentuates the playful (quite literally) theme of the venues, they've brought the likes of Eli Escobar and Mood II Swing to Oslo this past year.
In the following Q&A session, Marius indulges our curiosity on Camping, De Fantastiske To, 2018 and what 2019 might hold.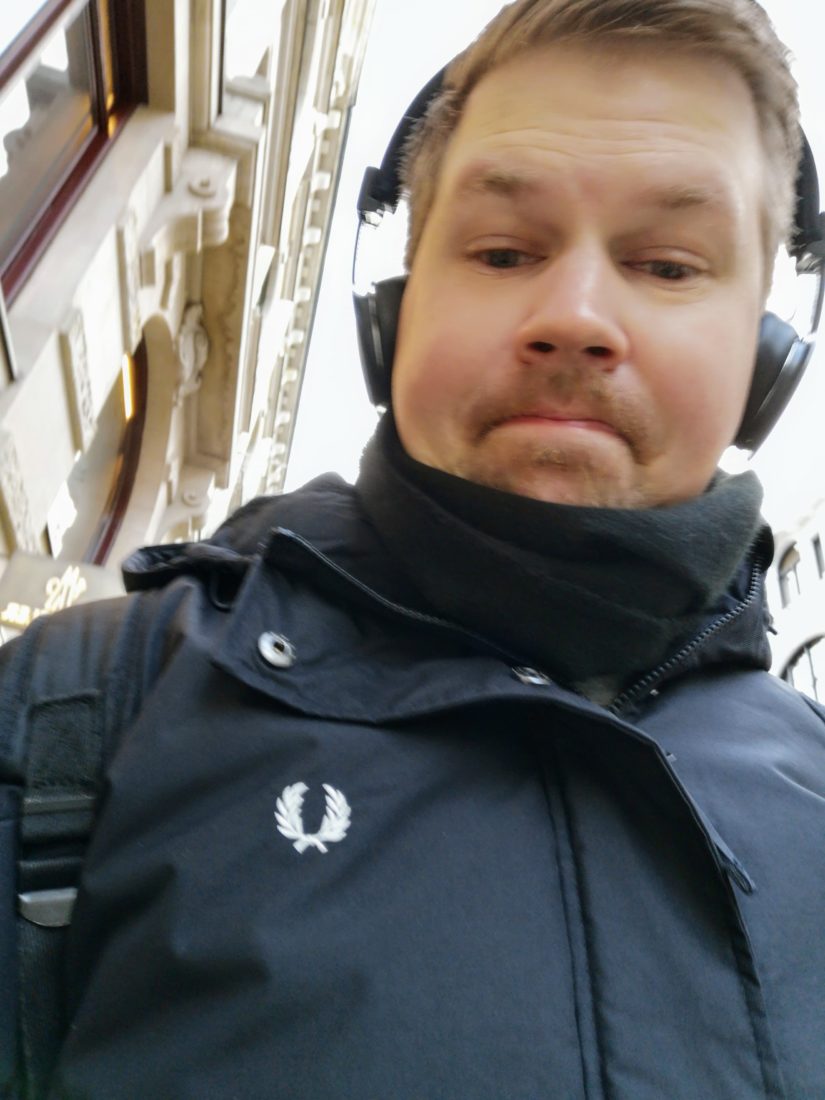 Hello Marius welcome back to Jæger mix. What do you have in store for us and how is it different from the last time?

So nice of you that to want me back! This time I did more of a late night mix, containing some floaty, club-oriented tracks, with a deeper vibe than the last one. It contains some of my favourites from the last months, played on both vinyl and the digital usb thingy.
Your the first guest of the new year so you're setting the tone for the year ahead. What do you think 2019 holds in store for us in terms of music?
It seems music-wise that things are getting a bit harder, faster and tougher. I also noticed quite a few elements from the progressive and deeper stuff in the late nineties and early 2000's coming back into the productions.
What were some of your musical highlights in 2018?
1. Dekmantel 2018 !
2. Ame playing live @ Jaeger
3.A great dj-set from BOSQ @ Oslo Camping, during Øyanatt.
Rett på Sak was your last release as De Fantastiske To with Ravi. Tell us a bit about that release and how it came together?
When it comes to Rett På Sak, we just fiddled around in the studio as we always do, and I had just bought myself a new synth, the pretty 80´s sounding Roland JX-3P. I laid some dreamy chords, and Ravi came up with this amazing acid-bassline which basically rides throughout the whole track.
On Sesongbetont Opplegg, we decided to do a more dubby drum-oriented tool, I really did not like the main sample Ravi based the first idea around, but he convinced me to stay with it for a couple of listens… I'm glad he did.
The two fairly different tracks is a bit of departure for the DFT sound in my opinion. What's changed in you and Ravi's approach to music?
Ever since we started making music, the chemistry kinda always worked between us.
With me not being that confident in the studio, and always limiting my own abilities by not calling myself a musician, I gotta say that Ravi inspires me a lot, just by being in the same room with me.
We give eachother space for ideas to evolve, and we have a laugh while we're doing it! I think our sound has improved a lot the last years, and also our abilities in the studio.
I guess the new sound you are hearing, is just us pushing our productions harder, while being a little bit more ballsy about it, while just working better as musicians (yes, I finally have the confidence to call myself that)
I've never had a chance to ask you in the past, but I've always wanted to know how your relationship with Paper recordings started?
I met Ben from Paper Recordings way back in 2012, and I remember him giving me a cd of their newest compilation. When Ravi and I started music together, we kinda felt like having some sort of the "Paper" sound and did send them some demos. Ben liked the tracks and released all of them… Our relationship with them is a family-like mixture of bad jokes, good music, and lots of laughs.
Your also very busy on the other side of the booth as one of the people behind Oslo Camping (and now Tromsø Camping), which has had people like Eli Escobar and Mood II Swing play there. What's your approach to booking there?
In Oslo I try to keep it fun and playful, but still keeping the musical aspect of things not too commercial. It's fun… but kinda challenging at the same time. This year we will try to bring some more variety regarding club-nights and genres, and maybe roughen it up a little. Rashidi is also doing her thing nicely with bookings in Tromsø, which is really fun and inspiring to watch!
We've already asked you about music in 2019, but what's lying directly over the horizon for you after this mix?
DFT wise we are working on a remix for Flash Atkins on Paper recordings, which is based around a cover of an amazing Mood II Swing classic, and also a remix for Of Norway on Beatservice, which we are really excited about! We also have some new originals lying around, and a "best of " with remixes from Ralph Myerz coming on Paper this spring, combined with a small tour with gigs, both national and international.
Solo-wise there is also stuff going on,  I have a lot of gigs, in between running my club night Smude Grooves (with Anders Lyngen) every Thursday at Konrads, a regular Radioshow on Radio Orakel, and a new musical project with some good friends, which are slowly but surely getting there.