Duncan Macdonald returns to the Jæger Mix with a dark, brooding mix for salacious, nocturnal appetites. Establishing a formidable tone in the first few tracks as broken beats and malicious atmospheres build a heady tension, the mix suddenly explodes in pounding four -four kicks and ratchety mechanical noise skewering the muggy air of reverb and distortion gathering at the celestial  frequencies, "O, mein gott in himmel!"  shouts this mix as it goes through a thunderous hour of unrelenting punishment from the Scottish DJ.
Duncan Macdonald is one of the rising stars on the Techno scene and even though he calls Oslo home, his music and his sets travel throughout Europe, especially to Berlin. He can often be found playing in places like Golden Gate in the German city, and recently his music has been even been played in Berghain, but he'll tell you more about that in the following Q&A. For this edition of the Jaeger mix, he has opted for an introverted approach, with an implacable mix of hawkish Techno, played out of context in the early hours of a Sunday evening in our lounge.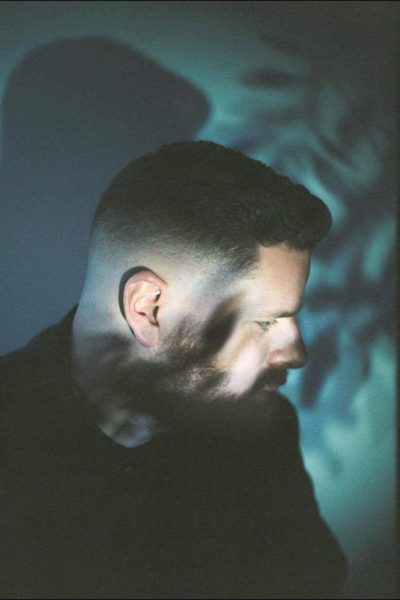 Welcome back to the Jæger mix Duncan. What do you have in store for us in this occasion?
Hi! First of all thank you very much for inviting me back! This time I wanted to show my true musical self, the stuff I really enjoy playing most, so expect techno and a wee bit of breaks!
How is it different from the last one?
The last mix ended up being very housey and I got a bit lost in the situation, I felt it was a bit awkward to be blasting techno at 9 on a Sunday evening so I went a bit inside myself. This time I'm just going for it!
What have been some of your musical highlights since your last appearance?
Since last time I've gotten my focus back and have been producing loads, which I'm really happy about. I've been picked up by 2 labels, and hopefully the records will be out soon! Also being at berghain and hearing my track played by Fiedel on that sound system is something I'll never forget!
The last time you were with us you had to abandon your planned mix due to some USB failure. How did it go this time?
Haha! Yes, I was incredibly paranoid about that happening again, for some reason a lot of cdjs have trouble reading my wav and aiff files, so I downloaded every track in 2 different formats and luckily I did cause again some files were not compatible! This is why I should stick to vinyl!
You're from Scotland and live in Oslo. How does the musical landscape differ here from back home?
I'd say there's a lot more variety at home, not only in terms of venues but also musical styles. I'd say in general electronic music culture runs a bit deeper in Scotland and people are quite discerning from a young age, but of course it makes a big difference that you can go out to clubs from age 18 as opposed to the 20 year old limits here.
What do you find doesn't necessarily always translate that well on Oslo dance floors? (I've experienced breakbeats aren't necessarily something young Norwegian audiences are that into.)
I've definitely had my fair share of tracks that haven't gone down well in Oslo! I would agree with the broken beats, but I still play it, the people will hopefully learn to like it ha! I get pretty bored with 4/4 constantly, need some variety! It's so strange sometimes though, tracks that have killed for me in other countries have been disastrous here, Norwegian crowds can be tough!
How have you had to adapt to Norwegian audiences as a DJ do you feel?
Definitely, but it's kind of a rock and hard place situation. The feeling after a gig where you've not played true to yourself is always horrible, yet you need to get people up and keep them up on the floor. I would say that crowds here, especially in the early stages of the night, don't have the patience of what I've experienced in Berlin or back home.
Back to the Jaeger mix. How do you prepare for a live recorded mix like this, that's completely different from the way you prepare for your sets usually?
Today I really wanted to put on a techno showcase, so it was planned 3 deck madness, ha! It's completely different to how I'd prepare for a gig. Obviously I know some track combinations I like but I like to be completely spontaneous on the night, except maybe for the opening track.
What I usually do for a gig is create a few playlists (depending on set length), each set for a different mood. For example for a techno set I'd have ambient, rolling, hypnotic and breaks. But to be honest, I'm downloading less music than ever before as I'm playing a lot more records out.
Often there might be a track with surprising effects that you didn't expect when preparing. Was there anything like that for you in this mix?
I think I prepared for this mix so thoroughly that nothing in there surprised me!
Anything you'd like to add before we press play?
Just thanks again for having me, I always love getting behind the decks at jæger, everything about the club is so professional and well run so it's always an absolute pleasure.
So yeah, just sit back and enjoy, hopefully it's something a bit different!