Mats Frantzvaag is one of the most exciting new artists to emerge of Oslo and Norway's House music scene. With two releases under his belt for the Frankfurt based label Smallville's imprint, Fuck Reality, he's established a sound as an artist that has thrived beyond Norway's borders with his deep, luxurious take on the House genre. Soft pads, effervescent melodies and engaging beat arrangements distinguishes his work with a sincere and respectful approach to the genre.
He's no slouch in the DJ booth either and has on a few occasions graced us with his presence in the booth at Jaeger, including two previous Æmix appearances. He's a seasoned Jaeger Mix contributor by now and on his third appearance he delivers yet another mix with a focus on cultivating the same melody and mood he does across records. Favouring a more upbeat tempo (perhaps inspired by the blossoming spring), Frantzvaag's set plays between elements of House, Dub and some Balearic influences, in setting the perfect tone for an early Sunday evening on the dance floor.
It's a mix that travels effectively to the present in the context of a recorded mix to kick off the weekend ahead. Sink into its lavish sonic textures, while we catch up with Frantzvaag to talk about his last EP, perfecting the Jaeger Mix and the immediate future.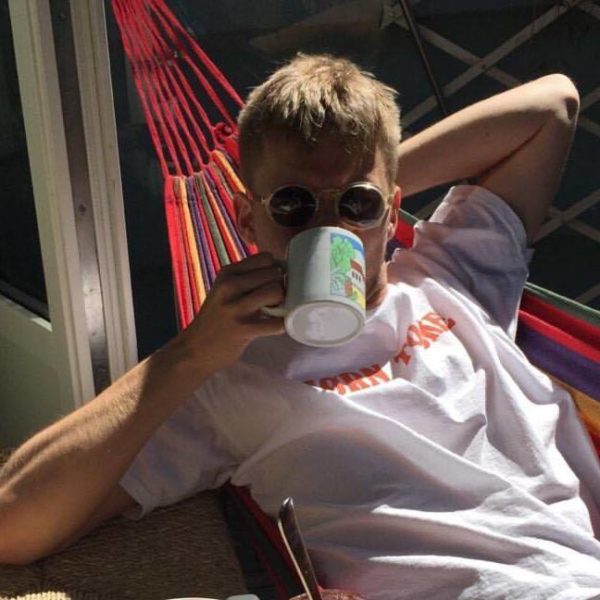 Hello Mats and welcome back to the Jaeger mix. Can you give us an introduction to the new mix?
Mostly recent and a couple of old favourites, also some upcoming stuff from friends and myself.
How is it different from the last?
The last one was a bit more mellow.
This is your third appearance on the mix series. What is the key ingredient to making the mix work on the night and then later in its recorded form in your opinion?
Not overthinking, as I tend to do sometimes when knowing a set is being recorded.
Between the last time and now, you've released your second EP on the Smallville imprint Fuck Reality. Can you tell us a bit about that record?
Four tracks for four different moods. Most of it was produced in the second half of 2017, and reflects that time.  
With that second release you've cemented your sound. It's deep, luxurious and engaging House music. What did you take away from that first EP that affected the sound of this one?
The process was pretty identical in making both of those. If anything, I took with me a bit of confidence from the first one.
How do you see your music evolving in the future?
Don´t know about the future, but recently I've been relying less on melodic samples. Instead experimenting with different grooves, more focus on self composed melodic content etc. I try to challenge myself, not sticking to the same routines over and over, as well as not overcomplicating things.
Back to the mix, were there any musical highlights on this mix for you?
There's an upcoming track from my friend Møzaika in there that's amazing.
Was there a specific mood or theme that you were trying to cultivate on this mix?
Not really. I had been driving home from the mountains most of the day before recording this, so maybe subconsciously something to listen to while driving.
We post in on Friday afternoon at the moment, to help set the tone for the weekend ahead at Jaeger. Listening back to it what effect do you hope it will have on the listener then?
Always cool if someone discovers new music they like.
We hope to get you back soon again for the Jaeger mix. Is there anything you'd like to add before then?
More music being released in not too long, keep an eye out!