Sissyfus makes beguiling exotic music as Center Of the Universe. His music traverses the globe, collecting seminal moments and influences from a well-travelled musical lexicon. Established in the realm of electronica, but with everything from Norwegian Folk traditions to Turkish musical instruments and video games informing his work, it's often hard to place Sissyfus music as Center of the Universe.
He is always collaborating with new and established Norwegian artists continually developing and enriching the tapestry of the sound he operates in, with an enigmatic approach to music through his distinctive touch. Although he is best known for his work as an artist and you're more likely to see him on the stage than in the booth, Sissyfus is also an accomplished DJ with sets that favour the same well-travelled approach to music, like his recorded works.
He stays the course for his contribution to the Jaeger mix with an eclectic, at times humorous and always intriguing selection of tracks that span the known musical universe. Purring along at a moderate tempo, Sissyfus takes the listener on a dynamic journey through the great expanse of his musical universe infusing sluggish electronic beats with the exotic flavours of his wide-ranging musical palette. From Cambodian versions of Ace of Base to "Indonesian Euro dance," Sissyfus brings a diverse and unusual collection of music together for his Jaeger Mix.
He's graciously provided a tracklist for the more curious listener below the Q&A and  you can read a full interview with Sissyfus as Center if the Universe here.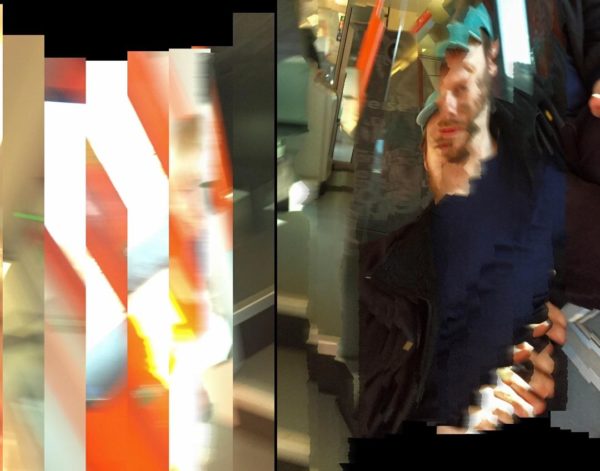 Give us an introduction to your Jæger mix.
I wanted to both give an impression of the music I use to play as a DJ, and to play some really obscure tracks. When I started preparing it quickly turned in an oriental direction, mostly in a slow tempo and with some occasional acid influences. There are some really old ones (like Farida International) and some from this year (like PRAED). There is also some geographical spread from Lithuania (Pletnev) to Barakatak (Indonesia) to the last track, which sounds oriental but is actually Norwegian and from the children's film Flåklypa grand prix.
What is your earliest memory of a piece of music?
Although I remember my father listening to LP's, and my sisters listening to a lot music, it is maybe the music from early games that I remember best. Super Mario Bros, Last Ninja etc. Quite fast I went from playing games and into making music, my first proper instrument was an Amiga 500 with protracker, later on doubling with a 4 track tape recorder.
What encouraged you towards a career in music?
I have been more warned than encouraged, especially when I was younger people kept asking if I were "only" doing music. Now that I have been working professionally with music, also outside the music industry (art, theatre, film, writings) for at least 15 years some people still ask. What do they want from me? More commercial success? I also not think of my work in music as a career, but as a stream of interesting projects, where one idea leads to another.
What do you consider your role as a DJ should be?
When I play live as Center of the Universe I can be on stage and be performative, but as a DJ please leave me in a dark corner. I find the "DJ as a star" concept deeply problematic, and also think it is utterly weird with concepts such as Boiler Room. Who wants to WATCH a DJ? Yes a lot of people do, but I'd rather listen to the music or be out there experiencing it. Not that I'm risking ending up in such focus myself, I mostly play at spaces that are not clubs but I would probably be embarrassed if i was filmed or on stage. Maybe it's an old school thing; that electronic music should be about everyone, and not too much about the artists making or playing it. Speaking about the actual music, my role as a DJ is to dig up nice and weird music that people often would not find anywhere else, and to present that to an audience.  
What came first DJing or making music and how does one aspect affect the other?
Making music came first for me! My DJing started as kind of joke since I had a lot of records but little club-oriented material. So I wanted to see how people reacted to my impossible-to-mix balkan, electronica, greek and calypso back in 2002 and first it went really bad, but then it went great, especially considering that most of this music was rather unusual to hear in clubs in Oslo some fifteen years ago. For me it's always been like that the search for new music to play out is a way of getting new impulses for my own productions. I like to try to imitate other music and to fail rather badly. I like a lot of music that I'm not able to make myself, and in the wreckage of the failed imitations lies some of the ideas for my own tracks. I also like to leave some drums at the end and write BPM's on releases to be nice to other DJ's.
Are there any favourite tracks in this mix?
It's a collection of current favourites; but who doesn't have a soft spot for cambodian covers of Ace of Base (first track). I got that track from Cheb Gero, head of the french Akuphone label. That label that also released some of the other favourites in the mix; a clarinet banger from PRAED and a very catchy track from Ko Shin Moon. Another favourite is Maju Maju Maju, which is straight up Indonesian euro-dance with a chorus meaning "forward forward forward", it makes me wonder what else I missed from outside the anglo-american musical canon.  
What do you hope your Æmix relays to the listener?
I hope they like the mix, and I hope I can channel some of my curiosity for musical hybrids, and some of the joy I experience myself from listening to this music.
What's next for you after this mix?
We just moved the house where I have a studio, and the bar beneath it Mir have now reopened in what we call Mystikkens Hus. On 17 of may I will DJ there with Anja Garbørek and DJ Fortell Dem, and we look forward to having a party after using too much time to move the place. I also look forward to working on my next release, the "Unknown album" by Center of the Universe.
Tracklist:
Cheb Gero – ace of bases all that she wants khmer cover
Pletnev – Faitau
Puma & The Dolphin – I'm Just Too Shy
Suns Of Arqa – Waz Whirling (Muslimgauze Remix)
Farida International – Farida International
Kurt Koolbrain – Egyptian Acid
Debmaster vs. Coco Lowres – Dönerboxen
Eddie Kochak – Shish-Ka-Bob Rock
Ko Shin Moon – Zaffa
Praed – El Khawaga
ABOsahar – 2oool
Oum Kalthoum – Alf Leyla Wa Leyla (Gan Gah Habibi Remix)
Barakatak – Maju Maju Maju
Zazou Bikaye – Na Kenda (Afro-Acid Mix)
Bent Fabricius-Bjerre – Soline's Dance