Laurent – no, not Garnier, but close – is a French DJ who has called Norway home in recent years. With roots in Techno, but  with a style that has developed and matured with age, he is a versatile selector across any genre. He makes his debut on the Oslo circuit today as the most recent edition to the Jaeger Mix alumni with an exclusively vinyl set.
A deep, soulful mix with expressive melodic arrangements emerges as Laurent accentuates those warm frequencies exposed by the physical format. Laurent sticks to the rhythms and moods of House, but favours a diverse interpretation of the genre, from the funky and high energy to the deep and soulful.
Spanning the entire legacy of the genre, Laurent combines some classics from the likes of Little Louie Vega (as Hardrive) with some more recent treasures from the likes of Moodymann. It's an all-encompassing House mix from the French DJ that plays on while we get to know him through the following Q&A.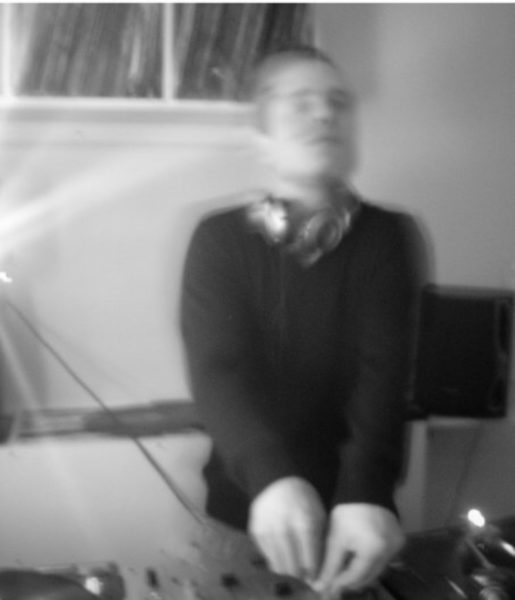 Give us an introduction to your Jæger mix.
Hi, first I want to say thank you for this invitation to the Jaeger Mix. It was really a lovely learning experience for me.
For this mix session, I considered the fact that it was an early gig, (21:00) so I took it like a warm-up exercise based on sweet tunes, traveling between deep house and house with some new stuff together with classics tracks.
What is your earliest memory of a piece of music?
My first memory is listening to  Supertramp with my father. My uncle was also very important in my musical education, bringing me to more exotic and funky stuff like Azimuth & Cortex for example.
What encouraged you towards a career in music?
At the moment it's not a career move but instead it's a learning and sharing process.This could change in the future though 😉
What do you consider your role as DJ should be?
The role of the DJ, in my opinion is to share. To feel, to give and to receive – nothing else.
How have your musical tastes and sets evolved since you've started?
A lot. I was listening to hip hop a lot in the very beginning and I started djing on the techno side; for example with Plastikman and all the Detroit spirit. Now with age, I'm going through all kinds of international music from everywhere. But some part doesn't change – it's still about the sweet and the deep side of every style.
Are there any favourite tracks in this mix?
I love them all. If I have to choose  It would be "Cece Roger – Someday" maybe…
What do you hope your Æmix relays to the listener?
To be honest, I feel that the selection is good, but I had some technical issue… I will do better in the future – I promise.  Apart from that, I hope that you will enjoy the journey that I'm taking you on and it makes you feel good in general.
What's next for you after this mix?
To get more and more gigs, to enjoy and share the musical spirit with the Norwegian people.